People: Curveblock; Andrew Jackson Solicitors; BDO; and more
Leeds-based finTech CurveBlock has appointed financial services veteran, Paul D Stallard to join the business as an advisor.
Stallard who has worked with some of the world's largest banks and financial services companies including HSBC, Lloyds Bank Group, Deutsche Bank AG, UniCredit Bank, Riyad Bank in Saudi Arabia and Bank Muscat in Oman, specialises in strategic management, digital innovation, optimising digital sales & marketing strategies, product management and proposition development.
An experienced disruptor he was involved in creating the business model for a new type of bank during his time working in Leeds, with the work eventually becoming First Direct. For the past 6 years Stallard has been working with some of the UK's best and most exciting fintech organisations, and is the latest advisor to join the CurveBlock team at a vested equity position.
Gary Woodhead CEO & co-founder of Curveblock said: "Seeing Paul climb onboard is possibly the biggest compliment ever seen to our 'Shared Economy innovation', Paul has the knowledge and abilities to assist the growth of the CurveBlock shared economy not only in the United Kingdom but globally."
Stallard added "Someone once said 'successful people are always looking for opportunities to help others'. The team at CurveBlock are doing exactly that not just in terms of utilising the latest technologies and sharing the realised profits evenly with investors but in terms of making a major contribution towards the battle against climate change". He added "When someone asks you to help in the fight against the biggest challenge faced by the world today whilst helping ordinary people make their money work harder for them, it is impossible to say no".
:::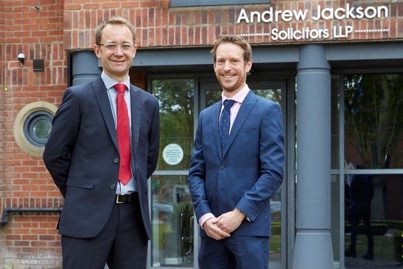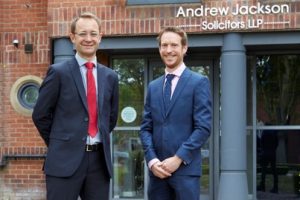 Andrew Jackson Solicitors says Stephen Dettman has joined the firm as a partner and head of the residential property team, strengthening its client offering across the region.
Dettman has extensive specialist property law experience and will be a valuable addition to the team.
Having qualified as a solicitor in 2005, he has since specialised in technical property transactions and has developed expertise across all aspects of residential transactions, from sales, purchases and re-mortgages, to lease extensions, shared ownership and solar panel leases.
Geoff Phillips, partner and head of the property team at Andrew Jackson, said: "Demand for our residential property services remains exceptionally high and I have no doubt Stephen's depth of understanding across all aspects of residential property, along with his strong commercial outlook and proactive approach, will ensure we continue to provide the highest standards in service and value for our clients."
Dettman added: "Andrew Jackson has developed an excellent reputation for the provision of high quality, and often technical, residential property matters.
"I am pleased to be joining a firm that shares my commitment to delivering exceptional services tailored to clients' specific requirements."
:::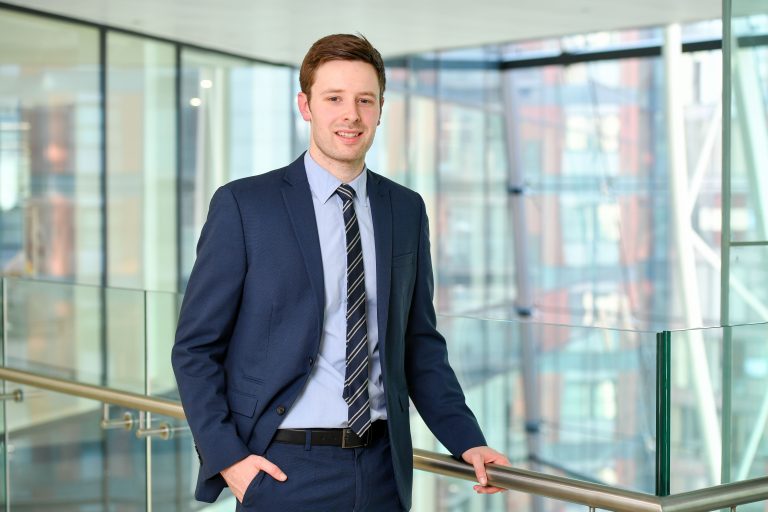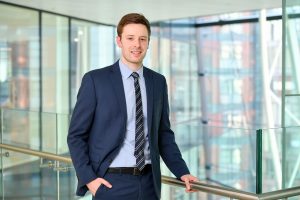 Accountancy and business advisory firm, BDO, has promoted Nick Millward to director as the firm continues to invest in its transaction tax team in the regions.
Millward joined BDO eight years ago and leads the transaction tax team across Yorkshire.
Following a buoyant period for M&A, he will focus on advising private equity investors and the ambitious, entrepreneurially-spirited and high-growth businesses that fuel the Yorkshire economy.
Leading a team of five, he has advised on 20 deals over the past 18 months with a total deal value of over £750m, including significant IPOs such as In the Style and DSW, high-profile deals including the sale of Incremental Group to Telefonica Tech and numerous private equity backed transactions.
Partner and head of BDO in Yorkshire, Terry Jones, said: "We've continued to invest in our team on the back of our clients' growth and the resilience of the mid-market.
"Nick is a fantastic example of someone who has risen through the ranks at BDO as he's developed the transaction tax team while showing all the attributes which are the hallmark of BDO's culture."
Millward added: "BDO is a brilliant firm to build a career because of its strong reputation in the market with clients, combined with a supportive and ambitious culture.
"I'm really looking forward to driving growth in my new role as the potential is significant. Yorkshire is home to many entrepreneurial businesses going for growth and the investors that back these companies.
"Our experience means we are ideally placed to support these businesses and funders to help them succeed."
:::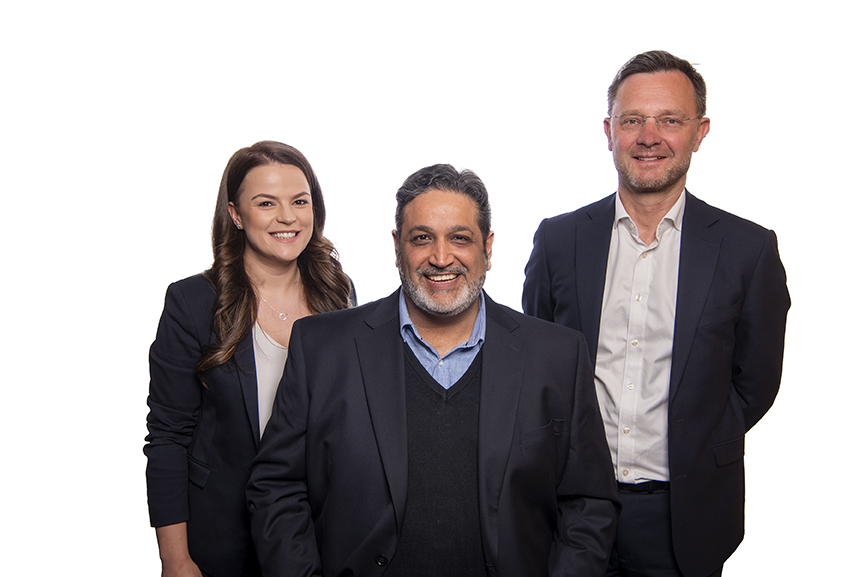 Schofield Sweeney has welcomed a new partner and solicitor.
The firm's commercial property team has been joined by Simon Hellewell, partner and Diana Ciurdar, solicitor. This is part of a growth strategy to meet increased demand in the property market.
Manjit Virdee, partner at Schofield Sweeney, said: "The commercial property team continues to see genuine growth and our pipeline of high-value work remains very strong.
"The property market is buoyant, and we have seen a significant increase in development, healthcare and investment transactional work.
"It is important as a firm that we have the right people to meet our clients' needs. At a time when there is high demand for high-quality lawyers, I am pleaseed to welcome Simon and Diana to the team. They will join Tom Jackson, who joined us earlier this year from Walker Morris."
Hellewell joins the firm from Ward Hadaway, where he had been a partner for over five years. He brings over 25 years' experience in acting for developers, property investors and retailers.
He said: "I am excited to be joining Schofield Sweeney as part of its Commercial Property team. The team has an excellent reputation for straightforward, responsive advice to a strong client base across the region and nationally."
Ciurdar advises clients on disposals, acquisitions, landlord and tenant matters and real estate finance.
She said: "The firm has an outstanding reputation for putting clients at the centre and offering invaluable legal services, whilst also providing a forward-thinking, diverse and inclusive working environment. I look forward to a long and successful association with Schofield Sweeney."
:::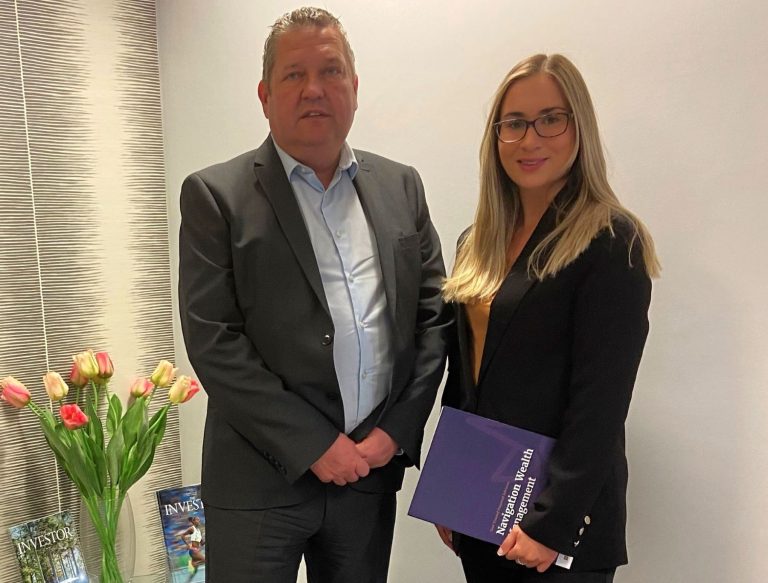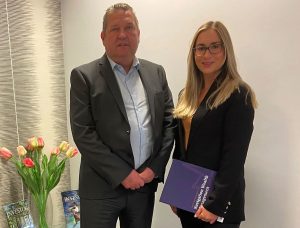 Jade Georgiou has been appointed as Navigation Wealth Management's newest financial adviser, three years after first arriving at the business.
Matt Hammond, chief executive at Navigation Wealth which has offices in Beverley and Wakefield, said: "We couldn't be happier for Jade.
"When she initially came to us, we immediately saw that she had all the drive she needed and just wanted the opportunity to prove herself and to show everyone what she could do.
"She has worked so hard studying to pass her exams while, at the same time, learning all about the world of financial advice systems and processes.
"She has learned every role in the business to the very highest of standards and we are incredibly proud of her. She has been, and will continue to be, a fantastic asset to the company and for our clients."
Having previously worked as a personal banker at Santander, Georgiou joined Navigation Wealth as a trainee adviser, working through all office roles including the client experience team, adviser support and paraplanning, while studying for her qualification.
Earlier this year, she passed her final exam and is now a CII Diploma qualified financial and mortgage adviser.
She said: "I am so happy to have achieved my goal of becoming a financial adviser. It has been a lot of hard work and I am thankful I have had Navigation supporting my journey and giving me valuable advice and guidance throughout.
"I just want to help people, that's at the heart of everything I do."