Revitalised town market plans unveiled to the public
Plans for a new market in the centre of Brighouse have been revealed as part of the £19m Brighouse Deal investment in the town due to be delivered over the next few years.
The Market Revitalisation project will include a distinctive new market building on the existing canal side site with around 20 fixed stalls, each with water, drainage and power, plus a flexible central space which can be used for events or additional pop-up shops.
Alongside spaces to sit, rest and meet in the concept designs just unveiled, there will be new public toilets plus storage, to create a modern, attractive market with the aspiration to open more days of the week.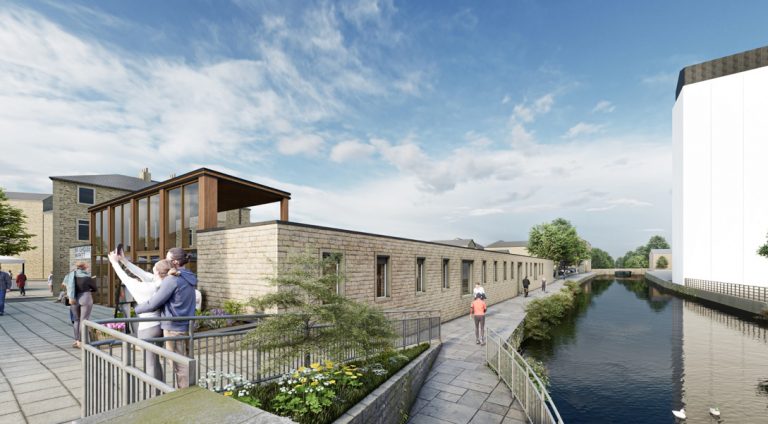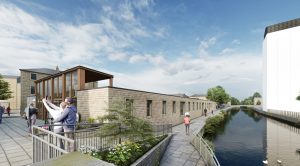 The new market will complement the Canalside & Thornton Square public realm project which will improve links between the Calder & Hebble Navigation and the town centre, and create a community and events space in Thornton Square to accommodate events, parades and more pop-up market stalls.
The Government Department for Levelling Up, Housing and Communities must receive summary business cases for these proposals by the end of June.
Assuming funding is provided, construction is expected to begin in 2023 and be completed by the end of March 2026 at the latest.
The current plans are being developed by a team led by construction consultancy company, Turner & Townsend, with the rest of the team made up of Bond Bryan Architects, Xanthe Quayle Landscape Architects, Aspinall Verdi Regeneration Consultants and Marketplace Europe Market Consultants .
Once finalised, the business cases will go to the Brighouse Town Deal Board and Calderdale Council for approval before being submitted to the Department for Levelling Up, Housing and Communities.
Councillor Jane Scullion, Calderdale Council's cabinet member for regeneration and strategy, said: "It's fantastic to see plans progressing to transform Brighouse, and we want local people and businesses to have their say to help shape the future of the town.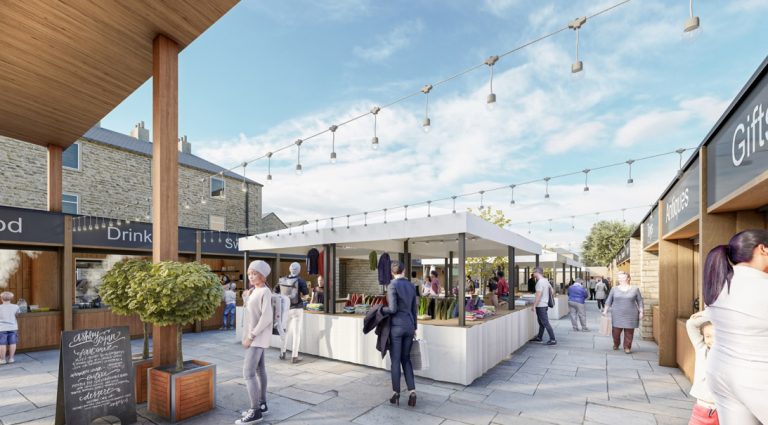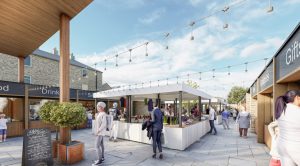 "The plans aim to bring communities together and revitalise the town centre – key parts of Calderdale's inclusive economic recovery and our priority for strong and resilient towns across the borough.
"We're really excited about the new market proposals, which will add to the town's vibrancy, support local business and help our carbon-cutting mission through the materials used in construction."
The Brighouse Deal Board, comprising representatives from the town's private and voluntary sector, community and residents' groups, and Calderdale Council, are now consulting the public on the latest proposals.
They are available to view at www.brighousedeal.co.uk