Solid foundations for growth at property group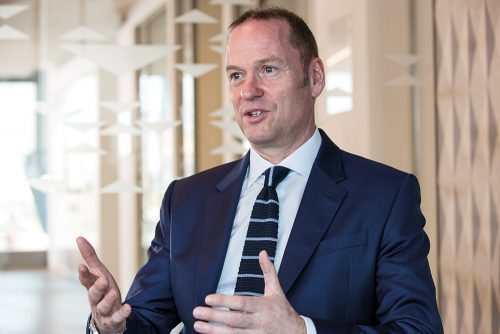 Strong demand across its key markets has fuelled a successful start to the year for the companies within Sheffield-headquartered property group, Henry Boot.
In an AGM trading update issued today, the business says it is continuing to trade in line with market expectations of £47.8m worth of pre-tax profits.
Tim Roberts, chief executive officer, said: "While the challenges of ongoing supply constraints, cost inflation and increasing economic uncertainty cannot be ignored, we believe we remain well placed for the rest of the year, with strong forward sales across all our business lines, a continued pipeline of opportunities for us to meet our strategic growth ambitions and, as ever, a robust financial position."
The group's Hallam Land Management (HLM) arm has enjoyed a robust start to the year selling 3,477 plots, thanks to continuing buoyant demand and competitive bidding for sites from housebuilders.
HLM's trading outlook is positive. It not only expects to achieve its annual target for plot sales this year but is on track to deliver against its strategic objective of an average of 3,500 plots sales per annum over the medium term.
Over the same period, Henry Boot group's HBD operation has completed two significant land sales comprising a 184-unit housing scheme in Skipton, which was pre-sold to Bellway, as well as a land sale in Aberdeen to the city council for the construction of 536 council houses.
HBD is looking to bring forward further schemes from the development pipeline, managing risk through a high level of pre-let or pre-funding.
Henry Boot's company, Stonebridge Homes (SH), has now secured 93% of its 2022 delivery target of 200 units.
Planning has been obtained at Ashtree Park (Barnard Castle), for 97 units and at Masham for 49 units. Both sites are to be acquired this month.
Finally, Henry Boot Construction is trading in line with expectations and remains focused on delivering its fully secured order book for 2022 and securing contracts for 2023's order book.
Work on its £40m Build to Rent residential scheme Kangaroo Works in Sheffield is on track to be completed in Spring 2023.
Good progress has also been made on the £47m urban residential development, Cocoa Works, in York, with the seven-storey 279 apartment scheme due for completion at the end of 2023.