£1.24bn offer for healthcare software business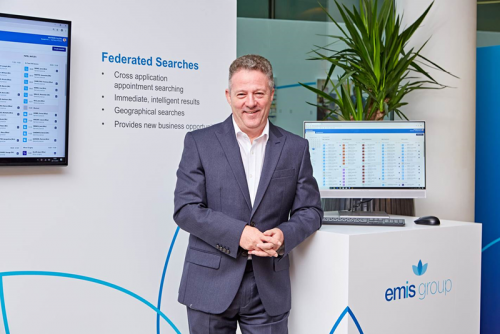 Leeds-based healthcare software systems provider, EMIS Group, is set to be acquired in a deal worth about £1.24bn.
The recommended cash acquisition will be by Bordeaux UK Holdings II Ltd, (Bidco) an affiliate of Optum Health Solutions (UK) Limited and a wholly owned subsidiary of UnitedHealth Group Incorporated.
EMIS was founded in North Yorkshire in 1987 and today employs about 1,400 people. It reported 2021 revenues of approximately £168m.
Its connected healthcare software and systems are widely used across a number of major UK healthcare settings, most notably primary care, community care, accident and emergency, and community and hospital pharmacies.
Optum UK is a healthcare software, services and consultancy business which has operated in the UK for nearly 20 years.
It is a wholly owned subsidiary of UnitedHealth Group, a health care and well-being company, which employs over 350,000 people globally.
Optum says it believes a combination of EMIS and Optum UK would strengthen EMIS's capabilities as a leading UK healthcare technology company, with an enhanced ability to deliver important benefits for patients, clinicians and the NHS.
EMIS says the deal should help the NHS improve patient care and experience by providing clinicians with innovative and improved data and technology tools that could also free up time for clinicians.
It also says the acquisition should enable EMIS to grow its business in the UK through accelerated investment in innovation.
Andy Thorburn, chief executive officer of EMIS, said: "We believe this combination will have the resources and expertise to enable us to better support the NHS and clinicians through technology innovations.
"EMIS's long standing track record of delivering effective technology solutions and strong financial and operating performance combined with UnitedHealth Group's resources and expertise will enable us to accelerate our development.
"We therefore consider that the combined group will be well positioned to serve its customers and partners in the UK's healthcare system, whilst ensuring EMIS remains a strong organisation supporting the NHS, thereby fulfilling EMIS's purpose of enabling better care through technology innovation."
Rob Sergeant, chief executive officer of Optum UK, added: "Optum UK is focused on helping the NHS work better for clinicians and patients, and believes this combination with EMIS will bring ever more advanced technology solutions and capabilities to the NHS and general practitioners to improve patient care."
Slaughter and May is acting as legal adviser to UnitedHealth Group and Bidco, while Travers Smith LLP is acting as legal adviser to EMIS.