Cyber security business targets further growth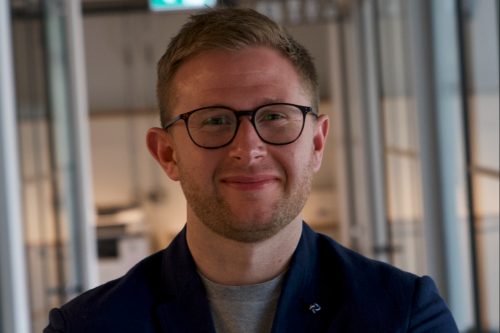 The boss of cyber security business Boxphish said the company is focused on further expansion after a year of "transformational" growth.
The CEO of the Leeds-based business which doubled its headcount over the last 12 months and specialises in providing online training and phishing simulations to organisations said he expects that number to double again as cybercrime statistics continue to rocket and suggested there was potential for an international expansion.
Nick Deacon Elliot, CEO at Boxphish said: "The market is very buoyant at the moment and with more people working remotely and the use of remote based applications growing, we have a fantastic opportunity to grow our share of the market."
The business will continue to deliver millions of phishing simulations directly to users' inboxes, specific to their individual cyber security needs, in order to help businesses develop what Boxphish calls "the ultimate human firewall " through 2021 and Deacon Elliot only expects that to number to grow
The CEO noted that the businesses growth would come from three core markets, government, higher education and FMCG brands.
He explained: "We're already working with about 15% of all UK local governments, we have contracts with many household brands in the retail space and our work with higher education providers is also increasing. However although the bulk / bread and butter of our business is UK centric, we're also exploring opportunities internationally.
"We've recently launched localised services in the Middle East and see a real opportunity in the region and we're working on a French translation of our products moving forward. There is a real opportunity for the business within North America and we plan to engage more with that market over the next 12 months and if successful it is likely we will open a satellite office in the United States."
Despite plans for internationalisation the business said it's headquartered would firmly stay in Yorkshire, with the CEO noting they'd recently moved into new office space at 8 Park Row and are already considering additional space within the building as the company continues to increase its team.
Deacon Elliot however noted that while the success of the business comes down to a number of factors, one of the key things is that "data security is as business critical to all companies now as the utility services are".
He added: "Businesses need to understand the value of their data but also the risks that are out there at present. Data security has to be on every board's agenda. If a business doesn't have it on its agenda and doesn't have a clear strategy in place to make sure your digital activity and data is secure, then in today's climate you're really off the mark and ultimately potentially vulnerable!"