People: Ward Hadaway; rradar; Modo25; and more
Law firm Ward Hadaway, with offices at Wellington Place, Leeds, has confirmed the promotion of four lawyers to the role of partner.
Kerry Adcock, Louise Cannell-Mirza, Melanie Gavin and Laura Gooddy are celebrating being made partners in the firm as part of a total of 28 lawyers who have been promoted this year. Gooddy and seven other lawyers are from the Leeds office.
Emma Digby, executive partner at Ward Hadaway Leeds, said: "Our team are exceptional lawyers who thoroughly deserve their promotions, which reflect an important milestone in their individual careers.
"It's important our people feel valued in their roles at every level. It's important to acknowledge the contribution they make not only to the legal services we deliver but also in making the firm such a progressive, dynamic and inclusive place to work."
Martin Hulls, managing partner, said: "As a full-service firm, we're focused on delivering high quality, expert legal support across a wide range of sectors, encompassing all aspects of the law.
"Our investment in the recruitment and development of our people enables us to achieve this and is accelerating our growth."
Gooddy, a specialist in real estate matters, added: "Since I joined Ward Hadaway I have been fortunate to work with some world-class organisations and individuals in the built environment sector.
"I'd also like to congratulate my fellow newly promoted partners, this year we are certainly flying the flag for female leadership with women accounting for 60% of all promotions, which is empowering.
"As someone who trained here, I can vouch for the fact that for many years the firm has invested significantly in home grown talent and it's a place that offers fantastic opportunities for all – no matter their gender or background.
"It is great to see that strategy, combined with proactive career development opportunities also enabling a better gender balance at all levels across the firm."
:::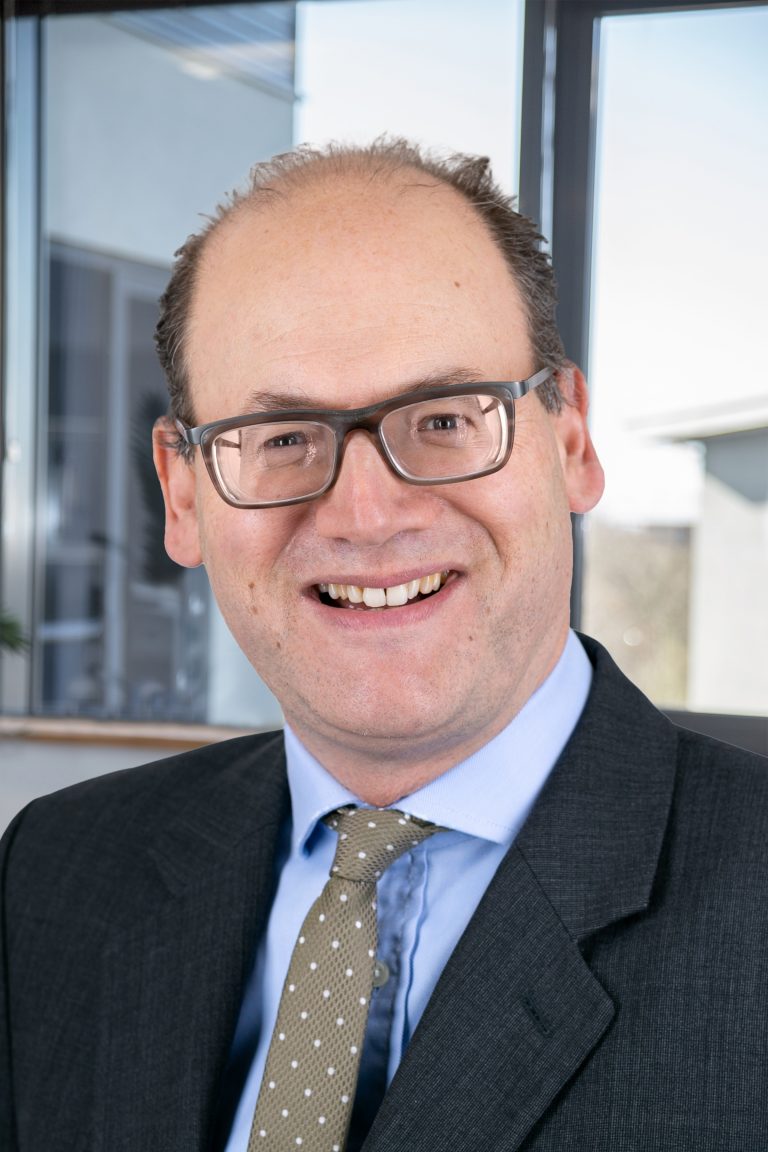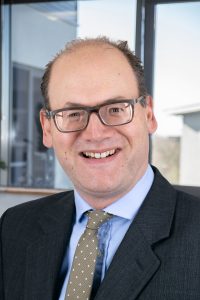 Litigation and commercial law firm, rradar, has appointed legal industry leader Jeremy Cohen as non-executive director to its Board.
He is the latest in a range of high-profile appointments by Hull-based rradar, which specialises in digital and insurance innovation.
From 2015 to 2021, Cohen was the CEO of the UK, Ireland and Middle East region of Dentons, the world's largest law firm.
He was responsible for leading the growth strategy for a £200m plus business of 200 partners, with 1,500 employees across 14 offices.
He also sat on Dentons' Global Board and Management Committee, which oversee global strategy, growth, client and market positioning, innovation, and risk across all the 80 plus countries and 200 plus offices in which Dentons operates internationally.
Before this, Cohen was an M&A and corporate lawyer, and a partner since 2000, acting for a wide range of listed and unlisted clients from Fortune 500 to start-ups.
He was appointed last year as a senior adviser to investment bank Panmure Gordon & Co and for the past eight years, he has been a trustee of City, Hackney and Waltham Forest MIND, a mental health charity.
In his new appointment, Cohen will work alongside rradar's CEO Gary Gallen and the expanded Board, increasing and broadening the capabilities of the firm's strategic leadership and advising on the direction and growth of the company.
Gallen said: "This is a significant appointment for rradar and to have secured someone with Jeremy's legal background, with a proven track record of experience and achievement at the highest level in the world's biggest law firm shows the growth potential and exciting future development of the company – further strengthening our Board capabilities.
"The past two years have been transformational ones for so many businesses, and rradar is no exception.
"We are excited to play a key part in shaping the future of the legal industry, how it reacts to change and technological developments in a rapidly evolving world.
"For the sake of our clients and our staff as well as our commercial partners, we need to be equipped with the very best talent, expertise, and acumen available, and I am pleased Jeremy will be part of this journey with us."
Cohen said: "rradar's journey from start-up to leading player in the legal sector is well underway.
"Some big challenges still lie ahead though in scaling up to bring rradar's unique service model to a wider range of clients, while maintaining its commitment to continued innovation and dramatically enhanced client outcomes.
"I am very pleased to be coming on board for the next stage of the journey and helping rradar to achieve its ambitions."
:::
Leading food producer Cranswick has appointed a new non executive director and executive director of the company with both due to take up the positions from 1 August.
Yetunde Hofmann, the managing director of Synchrony Development Consulting and international leadership and change consultancy will become an independent non executive director of the business and take up a position on the audit, remuneration, omination and ESG committees. Hofmann is also a trustee of the Institute of Business Ethics and a visiting fellow at the University of Reading's Henley Business School of Marketing and Reputation.
Alongside Hoffmann's appointment, Christopher Aldersley who joined the Cranswick in 1996 has been promoted to to the board as an executive director. Over the last 26 years with the business he has undertaken a number of senior management roles and was appointed chief operating officer for the group in 2015. His promotion to the board was said to "recognise his contribution to the group and central importance of his role going forward".
Tim Smith, Chairman of Cranswick said: "I am delighted that Yetunde and Chris will join our Board. Yetunde's experience will complement our existing Board. She has an established track record of mentoring and developing performance, talent and leadership strategies across a range of organisations, which will be invaluable to Cranswick.
"Chris's role at Cranswick has grown with the rapid development of the Group and he has been central to facing the challenges presented in recent times by Brexit and the COVID-19 pandemic. Chris helps deliver our Second Nature sustainability strategy. I am pleased his contribution is recognised with his appointment to the Board.".
:::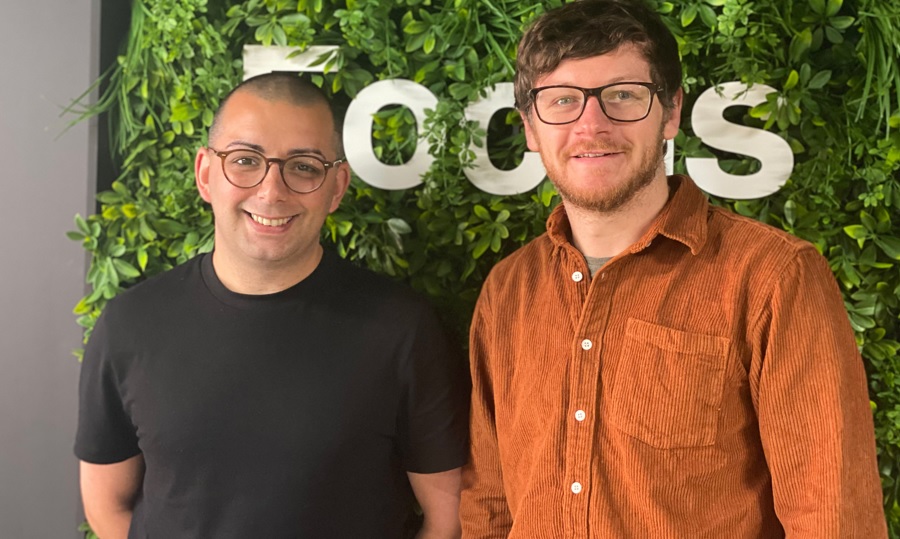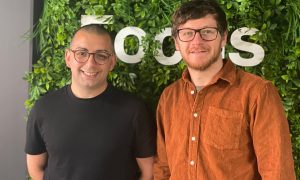 Leeds-based digital marketing agency, Modo25, is expanding its offering with the appointment of Mike Turner as a senior creative designer and Matthew Fraser as digital PR and outreach manager.
With over seven years of design industry experience, Turner has previously held roles at Sky Betting and Gaming as a senior designer and an SEO executive and designer at Search Laboratory. 
Turner brings a range of design skills to the role and will be delivering conceptual design, branding, banner visuals, landing pages, A/B testing and all creative and design work for Modo25 clients as well as for the agency and its MarTech platform, BOSCO™.
Fraser is joining the agency with over six years of traditional and digital PR experience from roles held at communications agency Faith, Jaywing PR and Grayling.
He graduated from Leeds Beckett University with a degree in Public Relations.
He has a variety of skills and knowledge across digital PR and SEO from his PR roles, having previously worked on a range of B2B and B2C clients including Twisted Automotive, A-SAFE, EW Group, Marks & Spencer and ScS.   
Turner said: "I'm excited to join an exciting, progressive company. Everyone here is super talented and extremely welcoming. I look forward to getting stuck into all aspects of design by putting my stamp on all things creative."
Fraser added: "I'm looking forward to working with the team at Modo25 and growing the digital PR offering. The team are a talented bunch dedicated to delivering the best work for clients and the agency is going through an exceptional growth period."
Modo25 has also been named as one of the Digital Enterprise Top 100 businesses in the region. The list celebrates digital innovation, transformation and resilience.
Chief operating officer, Abi Liddle, said: "We are so pleased to welcome Mike and Matthew to the team. Both bring a wealth of experience which will grow the agency's digital skillset and allow us to deliver truly integrated digital marketing for clients.
"We are delighted to have been named as one of the 'Digital Enterprise Top 100' in the region against strong competition. Being selected highlights the great work we do for ourselves to be digitally innovative and resilient in difficult trading times."
:::
Security and surveillance systems firm, Synectics, says its chairman, David Coghlan, has informed the company of his intention to retire from the Board by the end of the current year.
The Sheffield-based company has retained a professional search firm to seek a replacement and hopes to make an appointment once the right candidate has been chosen.
Coghlan has agreed to remain as chairman until his successor is in place and a thorough transition and handover have been completed.
He said: "Synectics is a fine company with a very bright future. It has now weathered the severe impact of the pandemic on its main markets and has recovered to profitability with a clear growth trajectory.
"The Group's balance sheet, technology and competitive positions are strong.
"Having had the honour of chairing Synectics for 16 years, it is now time for me to step back from my current commitments to a less direct role and to support the future success of the company as an actively engaged outside shareholder."