£39m deals agreed to sell off two residential development sites
Property business Harworth Group has made two residential land parcel sales at its Waverley and Thoresby Vale developments to Barratt and David Wilson Homes, for a total of £39m.
At Waverley in South Yorkshire, Rotherham-headquartered Harworth has competed a £29m land sale which will see the delivery of approximately 450 homes, of which over 30% will be affordable.
This represents Harworth's largest-ever serviced residential land sale by number of plots.
The new homes will represent Barratt and David Wilson Homes' fifth phase at the site and will be adjacent to both Highwall Park and the Waverley Lake, in an area of the development known as Waverley Waterfront.
At Thoresby Vale in Nottinghamshire, Harworth has exchanged on the sale of serviced land capable of delivering 174 homes, for £10m.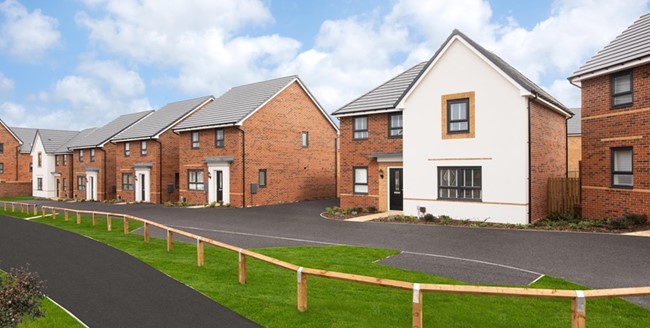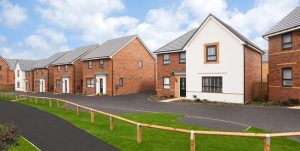 This represents the second phase of the Thoresby Vale development, following the sale of two land parcels at the site to Harron Homes and Barratt and David Wilson Homes in 2019 and 2020 respectively.
Alongside the new homes, Barratt and David Wilson Homes will provide a new surface water attenuation pond and a multi-use path and associated landscaping, which will enhance connectivity and link to the site's planned primary school and local centre.
Andrew Blackshaw, chief operating officer at Harworth, said: "Barratt and David Wilson Homes is a trusted and valued partner to Harworth, and we are pleased to be developing our relationship with these two significant land sales.
"Harworth is particularly well-placed in volatile markets as our serviced land provides housebuilders with a product which is de-risked and ready to build on from day one.
"The acceleration of both our Waverley and Thoresby Vale sites will see Harworth stepping through its strategy to take advantage of the placemaking and levelling up that these schemes ultimately bring to these communities."
Ed Catchpole, joint regional director for Yorkshire & Central at Harworth, said: "Barratt and David Wilson Homes has a proven track record of high-quality housing delivery at Harworth sites, and these transactions will help to further accelerate the build-out and placemaking at Waverley and Thoresby Vale.
"Both sites are also set to benefit from additional investment which will see the creation of new Build to Rent homes and local amenities."
Mark Cotes, managing director at Barratt and David Wilson Homes North Midlands, added: "We're thrilled to have secured the land for an extension to our Thoresby Vale development and will look forward to another opportunity to meet the growing demand for housing in Nottinghamshire.
"Our growing community in Edwinstowe will continue to provide new jobs for local people and we'll be making further ecological and financial investments as the development progresses."