People: Emsleys; BHP; BDO; and more
Leeds-based law firm, Emsleys, has welcomed returning colleague Jane Harrison to its Personal Injury team, Anna Barnard to the Family Law team and Poppy Walker who has joined Wills & Probate.
Managing director and head of personal injury, Andrew Greenwood, said: "Jane actually completed her training and qualified as a solicitor with Emsleys back in 2001.
"She remained with us for a further nine years before deciding to gain further experience with other firms in the personal injury field, from both claimant and defendant perspectives.
"Jane decided to return to the Emsleys fold in March of this year, now with over 20 years' experience and expert knowledge in dealing with employer's liability, public liability, fatal accident, catastrophic injury and industrial disease claims.
"She has successfully pursued countless claims for claimants and has had success at Court of Appeal level."
Harrison said: "Returning to Emsleys has been a great move for me. I am part of an excellent and knowledgeable team, and after one month back, I feel like I have never been away."
Barnard joined the family team at Emsleys earlier in this year. A Polish national and fluent in the language, she completed her LLB Law degree as well as the Legal Practice Course at Huddersfield University.
She qualified as a solicitor in 2018 and completed her training contract in small firm in North Yorkshire, where she worked for five years before moving to another firm in West Yorkshire.
Head of Family Law, Gabbie Clasper, said: "I am very pleased to welcome Anna to our team at Emsleys. She combines a friendly approach with professional and clear advice to help clients understand the process and ensure that they feel fully supported throughout their case.
"Anna's excellent listening ability is also important to be able to build relationships and engender confidence."
Barnard said: "Creating a great place to work is the difference between a good company and a great company, and I am proud to be an employee of a latter."
Walker qualified as a solicitor in 2020 with another firm before recently moving back to her home county of Yorkshire to continue her career with Emsleys.
She specialises in Court of Protection work, preparing Wills and Lasting Powers of Attorney and administration of deceased estates.
Head of Wills & Probate, Elizabeth Webb, said: "I am thrilled Poppy is now part of the team. We are a very busy team and Poppy has proven herself already, gaining really positive feedback from our clients, she has certainly hit the ground running."
Walker added: "I am really looking forward to specialising in an area that I have always enjoyed in my career so far and am already enjoying working with my colleagues and clients at Emsleys who have made it so easy to settle in."
:::
Yorkshire accountancy firm BHP has announced two senior level promotions within its Charities team.
Neil Baldwin and Rachel Heath have both been appointed Directors and will have more influence over strategic decision-making, staff training and management, and liaison with clients as part of their new roles.
The promotions come after a period of growth for the Charities team at BHP, which acts for more than 250 clients in the third sector.
In the December 2021 Charity Finance magazine annual survey of charity audit firms, which is based on feedback from clients, BHP scored 100% for charity expertise and 93% for client service.
Rachel, who trained with BHP in the 1990s and returned to the company in 2014, said: "I'm delighted to receive this promotion. The charity service has always been a big part of BHP, but in recent years there has been more activity in the market and our profile has risen significantly.
"BHP is a fantastic firm and there is a real family feel working here – everyone is aiming for the same goal and that is one of the main reasons I came back after my first spell."
Neil has been part of the BHP team since 2015 after the company acquired the firm he previously worked for. He said: "I am thrilled to become a Director in the Charities team and to work in such a rewarding sector.
"One thing that sets us apart at BHP is that we care for our clients throughout the year, not just as a year-end exercise. We also have team members who are charity trustees and school governors with a deep understanding of the challenges that charities face.
"I have enjoyed my time at BHP and it speaks volumes about the working environment we have here that I have colleagues who trained with the firm and have stayed ever since."
Jane Marshall, Charity Partner at BHP said: "I am delighted that Rachel and Neil have achieved their promotions to director.
"Their contribution to the Charities team is greatly appreciated, and it is partly due to their efforts that we have performed so well in the Charity Finance survey.
"I look forward to working with them as they develop this next stage of their careers within our Charities team."
BHP's Charities and Not-for-Profit team acts for a range of third sector clients, from smaller organisations that require independent examinations to large organisations with complex fund structures.
:::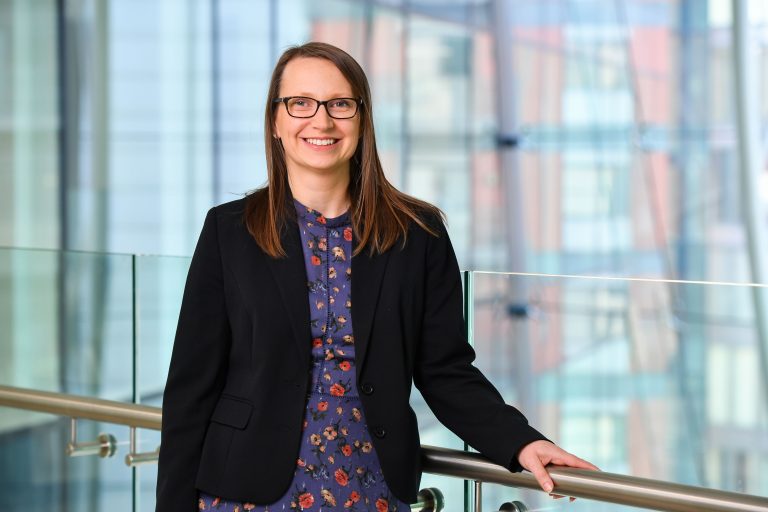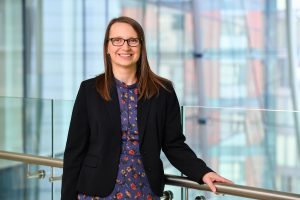 Accountancy and business advisory firm BDO has promoted Claire Harris to VAT director as the firm continues to build specialist teams in the regions.
She joined nine years ago, having built a strong track record advising growing businesses in the region, as well as bringing experience from working at HMRC.
In her new role, she will focus on supporting the corporate market on all VAT matters, including Brexit, Making Tax Digital and VAT matters around M&A, advising the ambitious, entrepreneurially-spirited and high-growth businesses that fuel the Yorkshire economy.
She has expanded the team with two new hires and has a goal to drive further growth across Yorkshire and continue to expand into the North East.
Harris said: "The thing I appreciate most about working at BDO is how I have been empowered to influence and set the direction of my own career path in a way that is mutually beneficial to me, the firm, clients and my family.
"In my new role, we have some ambitious goals and a vision to support even more of the most exciting businesses in the region.
"We've grown the team because of client demand and the resilience of our client base. We're seeing many businesses in the region explore new growth opportunities, which may have been on pause over the past two years, such as trading with Europe or expanding internationally."
Lyndon Firth, VAT partner, added: "Claire epitomises the attributes and technical skillset that make BDO such a great place to work.
"Having been with the firm for nearly a decade, it's fantastic to see her progress to director. She is admired by clients and colleagues and this promotion is well deserved."
:::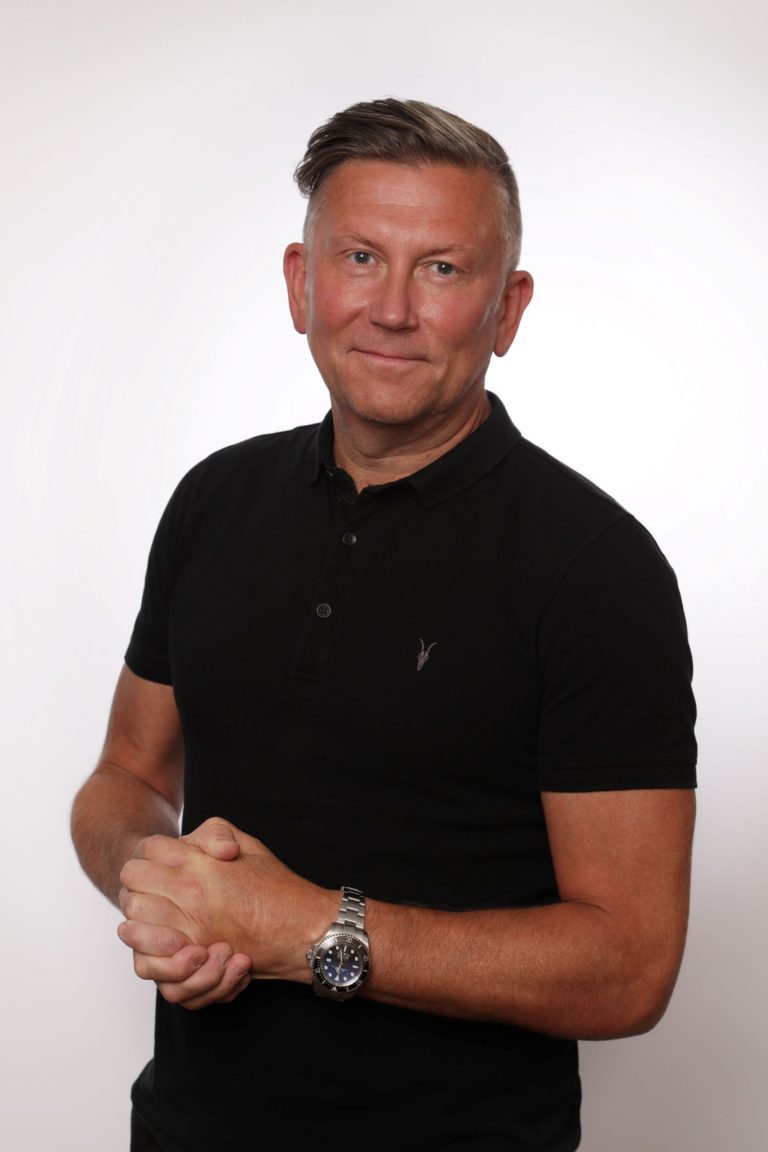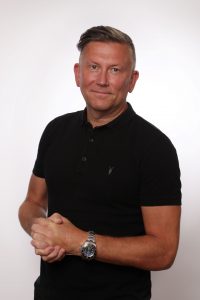 Bradford-based Advanced Supply Chain Group (ASCG) – part of the Reconomy Group – has named Ben Balfour as its chief operating officer.
He has been with the business since its inception more than 25 years ago and has worked across all areas of its operations and commercial teams.
In more recent years, as business operations director, he has spearheaded the company's international expansion and driven significant growth with retail customers in the UK.
Balfour continues to work alongside managing director Claire Webb and the rest of the executive leadership team, as well as Reconomy Group's board.
ASCG employs more than 2,500 people globally and is recruiting across roles at sites in Bradford, Halifax, Sheffield and Corby, as well as HGV drivers across the UK.
Balfour said: "There's no doubt it has been a challenging period for those managing supply chains.
"However, there has never been a more interesting time to work in the sector and for those committed to placing technology and talent at the centre of their strategy, it's possible to gain a significant competitive advantage.
"I'm extremely proud of how ASCG has evolved as a business, particularly in recent years as we've positioned our business to provide unrivalled technology-enabled global support for the world's most successful retail brands seeking to manage their supply chain and environmental impact."
Managing director, Claire Webb, added: "Ben is admired by our customers and colleagues as somebody who embodies our values and vision at ASCG.
"His new role is a natural evolution of the value he is adding to our business and I'm excited to see what he goes on to achieve."