People: Finance for Enterprise; Clarion; Mattress Online; and more
Doncaster-based alternative lending provider, Finance For Enterprise, has welcomed experienced business lending manager Gurinder Mandir to its team.
The former banker will be responsible for helping SME businesses across the UK to access a range of different lending packages to help them plan for future growth, but who are typically unable to secure financial support from traditional high street lenders.
He has spent the last two years working in the alternative finance sector.
During that time, he helped businesses to access more than £5m in loan funding, as well as being responsible for supporting a wide range of companies and helping them access financial support during the pandemic.
Prior to working in the alternative finance sector, he spent nine years working in banking.
Mandir joined the Barclay's Degree Programme in 2012, where he balanced his day job with studying, and within three years he had risen through the ranks to become an assistant branch manager, where he managed a team of seven, before choosing to specialise in business finance.
Mandir, senior business lending manager, said: "Having worked in the alternative finance sector for a number of years, I understand just what an important role organisations like Finance For Enterprise play in helping to support SME businesses throughout the region.
"Against a backdrop of rising levels of inflation, skills shortages in the workforce and the continued impact of Covid-19 on many businesses, for many companies the importance of the ability to access finance has never been greater."
Andrew Austwick, managing director, said: "Gurinder is a great addition to Finance For Enterprise. He brings passion and enthusiasm, coupled with experience and knowledge to his new role.
"His career has seen him work in both the banking and alternative finance sectors, and he has gained a unique insight into the challenges many businesses face when it comes to accessing finance.
"He's clearly a very driven and motivated individual, and we are delighted to welcome him."
:::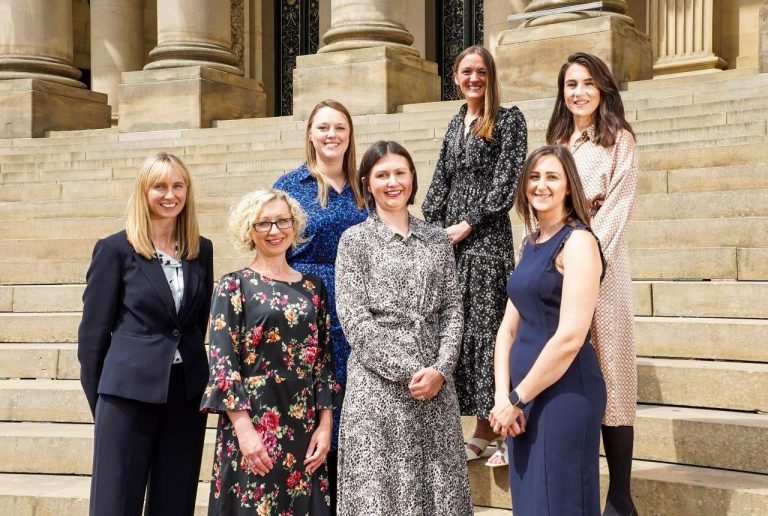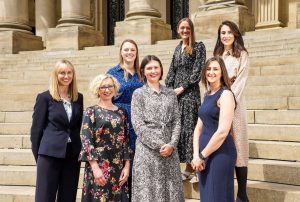 Clarion has promoted eight lawyers from within its ranks to the position of legal director.
Florence Maxwell, Gina Rhodes, Jemma Green, Joanne Chase, Kaira Clarehugh, Louise Dodds, Sarah Molloy and Victoria Jackson have all been promoted from senior associates to legal directors.
One of Clarion's home grown talents, data protection and privacy lawyer Maxwell leads the firm's Data and Information Law team.
Over the last 19 years, real estate lawyer Rhodes has gained experience in a range of property matters, particularly in the energy and waste sectors. She has also played a key role in establishing Clarion's own internal green and sustainability initiative.
In addition to dealing with all types of complex intellectual property disputes and commercial IP agreements, Green leads Clarion's design filing practice, currently managing over 180 registered designs around the world.
She also set up and runs Clarion's Junior In-House-Counsel programme which supports in-house lawyers by providing training and networking opportunities.
With 15 years' experience in costs law, Chase manages six associates in the team and plays a vital role in quality control. She also plays a key role in developing existing client relationships as well as helping with the generation of new work.
Since qualifying with Clarion in 2015, Clarehugh has become a key member of the corporate team, known for her technical skills and strong project management.
She has also established herself as one of the firm's key lawyers in developing the firm's international strategy and leading on a number of international M&A transactions.
Contentious private client lawyer, Dodds, has helped grow the team over the last decade and is recognised as a leader in her field in the North of England with mentions in Chambers and Legal 500.
Having successfully built up, over the last 10 years, the firm's international trade mark filing practice, Molloy manages around 350 different clients in 75 countries.
She manages several large international trade mark portfolios for various household brands. She is also an active member of the firm's International Practice Group and Leisure Sector Group and is part of the leadership team of 'BeingWell' – Clarion's employee wellbeing committee.
Employment expert, Jackson, is another home-grown talent who qualified with Clarion. She has demonstrated a particular skill in fostering client relationships and business development.
A skilled trainer committed to development, she launched and now runs the team's educational and networking programme that brings together and develops rising stars in HR and people management.
Roger Hutton, joint managing partner, said: "It is so rewarding this year to see a record number of our team, almost half  of whom qualified with the firm, reaching director level and continuing to forge a career with Clarion.
"Providing the training opportunities colleagues need, along with a supportive and nurturing environment, is a key part of the Clarion culture.
"We are very proud of their well-deserved success and of the outstanding service they provide to our clients – they are great role models for their colleagues."
:::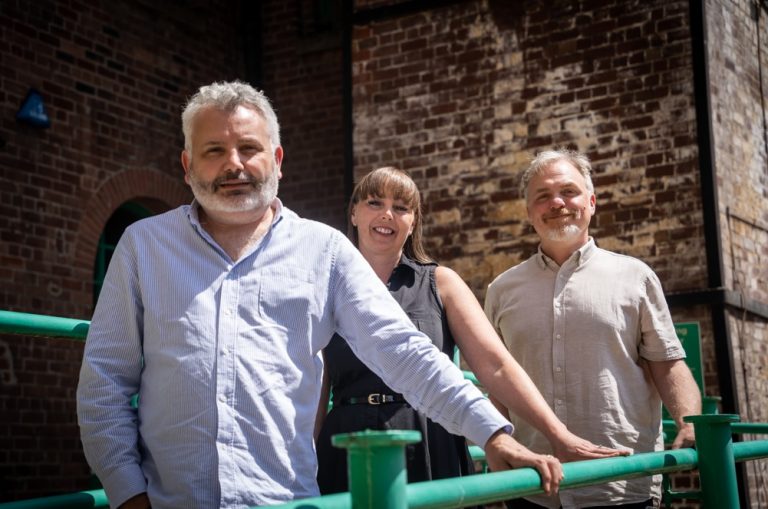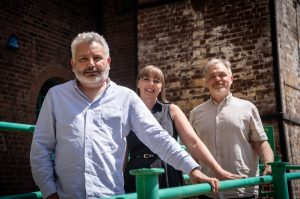 Mattress Online has added roles across its digital and commercial operations, bolstered by new additional warehousing space at its Rotherham headquarters.
Alison Straw has joined as general operations manager after 10 years at global hearing solutions firm, Med-El. She will oversee operations across warehousing, logistics, customer service and dispatch for the online retailer.
Adam Blaxhall and Michael Rhodes have taken up roles in the firm's Sheffield office as content strategist and e-commerce marketing manager respectively.
Blaxhall spent 10 years with the Press Association and has a strong in-house and agency background, and Rhodes joins the team from BT Plc where he was responsible for delivering high-end performance.
Steve Adams, chief executive officer, said: "Mattress Online grew rapidly during the previous two years and we have great plans to keep expanding with new stores and an augmented Development and Digital division.
"Specialist skills are crucial when we recruit, so I am delighted to have welcomed a trio of strong new hires in Alison, Adam and Michael – who each bring their own unique experience and contribution to our growth plans."
In addition to welcoming three new members to the Mattress Online team, a recent investment in additional warehouse space has increased the Rotherham footprint to approx 135,000 sq ft.
Martin Eastwood, chief operating officer, said: "Our commercial and operational growth and future plans have necessitated the expansion, so we're excited to have acquired space in close proximity to our current warehouses to increase our stockholding."
:::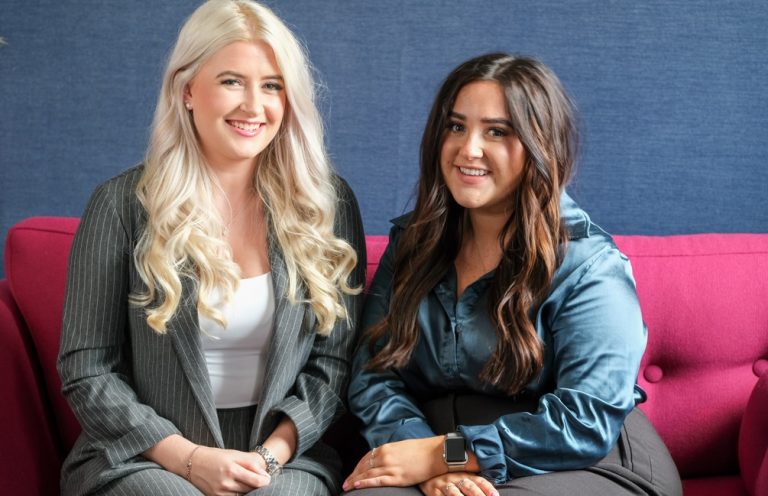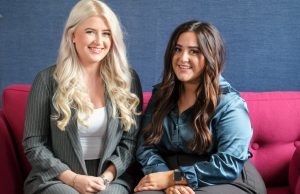 A Sheffield recruitment firm has welcomed two new staff of its own.
Bhayani Recruitment launched in the pandemic during 2021, as an offshoot of the Sheffield HR and employment law firm established in 2014 by lawyer Jay Bhayani.
The company works across sectors and is seeing high demand during the current candidate shortage.
It recently helped Sheffield charities Heeley City Farm, Sheffield Hospitals Charity Trust, Ashiana and St Luke's Hospice source new senior appointments, including CEOs.
Due to a surge in clients, Charlotte Bates and Blythe Roberts have arrived as recruitment advisors. They will manage a portfolio of clients and vacancies across a variety of sectors.
Bates, 22, of Greenhill, Sheffield, has a law degree from Sheffield Hallam – and a natural affinity for recruitment. While at school and university she worked as a waitress – and helped five friends and her father find jobs in the hospitality sector.
She said: "Dad was always a handyman, and when I heard  a role had become available at my favourite restaurant, I encouraged him to apply and helped him with the process. He has been in the job five years and has been promoted to manager."
Roberts, also 22, is from Cusworth, Doncaster and has a degree in HR & Business Management from Leeds Beckett University.
She and Bates are happy to be working together again, having first met as legal advisors at a trade union law firm in Sheffield, where they advised union members on employment rights and tribunal processes.