Using technology to transform your business
A panel of experts shared their innovation journeys and highlighted why being innovative and disruptive needs to be encouraged across all business sectors.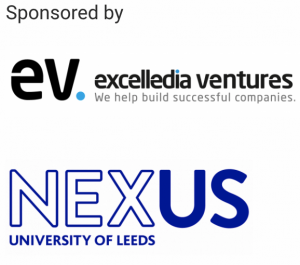 They came together at the innovation hub, Nexus, in Leeds to mark the launch of a competition being staged by Excelledia Ventures. It is looking for the next big (or small) idea/business to come from Yorkshire with its Innovation for Everyone Everywhere competition by Dezign Space.
TheBusinessDesk.com in partnership with Excelledia staged the panel discussion.
On the panel were: Andrew Wright, chairman of AW Hainsworth, Richelle Schuster, head of innovation at Leeds City Council, Matt Robinson, head of nations at regions at techUK, Gary Woodhead, co-founder of Curveblock, Barry Singleton, of Nexus and Mark Burns, MD of Excelledia.
Burns said: "We're launching this competition to enable anyone who has a bright idea to bring that idea forward and not worry about the cost. It doesn't matter where the idea comes from.
"We will work out how the idea can be commercialised. We're guaranteeing the top 10 applicants that we will put £20,000 worth of investment into their idea. The winner will get £100,000."
Judging for the competition will take place in the autumn.
Burns added: "Innovation provides opportunities for real levelling up as opposed to theoretical levelling up and we want to play our part in that."
Asked what opportunities for technological innovation are out there for businesses to grasp hold of, Schuster responded that ESG provides one of the biggest potential openings.
"For us as a council it's about providing opportunities for diverse people and diverse ideas in innovation in a world that is quite elitist," she said.
She and Wright agreed the devolved West Yorkshire region is on the right path towards providing longer-term funding support for innovative businesses, with the private sector also now coming on board.
Wright, who is vice chairman of the West Yorkshire Combined Authority committee which deals with innovation, said money secured by the devolved region will be going towards encouraging young people to become entrepreneurs, as well as supporting new entrepreneurs.
Singleton outlined Nexus's role in creating a friendly environment for innovation in business, describing it as a community of university spin-outs scale ups, start ups and SMEs.
"We're a central connector in the innovation ecosystem and now have 120 member companies," he said. "They all need to collaborate with academics on research and they offer opportunities for students in Leeds."
He said Leeds has a more supportive ecosystem for businesses than London, adding it is easier to have the right conversations with key stakeholder groups in Leeds than it is in the capital.
He stressed this means new business innovators therefore should not be afraid to ask for help, because they should always be able to find other business people who have gone through the same experiences.
Robinson said in the UK it has mainly been SMEs seizing the chance to implement technological innovations.
"The UK is a nation of innovators and entrepreneurs which is why we remain competitive," he said.
However, he warned levelling up appears to have "hit the buffers", adding that not enough of the country's GDP is being spent on innovation.
He said not all the necessary support can be expected to come from Government. And he stressed the talented people required to drive forward innovation are up for grabs in a global labour market.
"Covid means you can be sat in bed in Manchester working for a company in Israel which is itself working for a client in Brazil," he said. "This war for talent risks SMEs being squeezed out."
Panellists shared tips for the owners of new firms setting off on their own journeys of technological innovation.
Woodhead said for someone who comes up with an innovative business idea, the hardest period is the earliest stage of their roadmap.
He said: "As an entrepreneur you have to understand the most common word you'll hear on your roadmap is 'no'. But it's a numbers game. For every a hundred nos you might get two yeses.
"The art of story-telling is very important, that's how you move forward and speak to the right people. And treat your roadmap as a staircase. At every step think about how you can leverage the environment and always be on the lookout for what could kill you."
Schuster said entrepreneurs should concentrate less on their pitch.
"I see a lot of hungry young entrepreneurs who are obsessed with the pitch," she said. "It's more important for them to be obsessed with the business itself and getting that right."
Robinson said people starting a business can spend too much time obsessing about their new company's name. "It's important to be flexible and to be able to adapt," he said. "Progress isn't linear and you won't always be moving forward at the same pace."
He acknowledged that SMEs needing funding support often get discouraged by the complexity involved in tracking down grants.
But commenting on the pace of digital adoption he said: "We're seeing more and more businesses embrace digital. Even businesses which don't see themselves as traditional tech companies need to understand they are going to have to adopt digital technologies. This will become more important than ever."