Commercial momentum sees record bookings for big data firm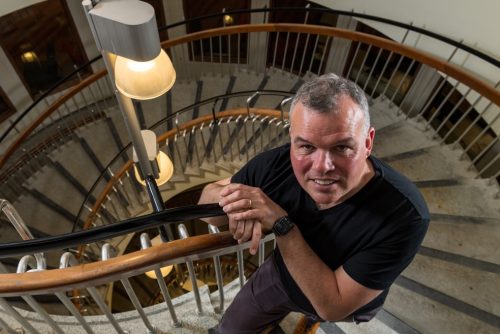 Big data business, WANdisco has revealed the first half of 2022 has seen record bookings for its live data services with figures up 1,200% when compared to the same period in 2021, equating to c. £27m ($27.3m).
These record levels come as the business has seen commercial momentum for the businesses LiveData Migrator (LDM) services accelerate. In a trading update for the six months to 30 June the Sheffield-based business noted that whilst its LDM and LDMA (LiveData Migrator for Azure) services had been adopted by a number of verticals it was particularly encouraged by the traction it was gaining with "the Internet of Things (IOT) service providers".
It added that the the market opportunity created by IoT deployments is expected to be a significant commercial driver moving forward for the business.
David Richards, CEO and chairman of WANdisco, said: "The first half of this year has been a transformational period. The enhanced trust and comfort potential customers now feel they can have in our capabilities has unlocked all manner of use case experimentations and – as our financial metrics show – meaningful commercial commitments. Our commit-to-consume revenue model, introduced twelve months ago, is also playing a key role in bringing new customers on board as well as making it easy for existing customers to plug in new opportunities to harness our technology inside their businesses."
Looking ahead Richard noted that "the key task" for the business is to "remain focused on converting our robust pipeline of opportunities" many of which are "being driven by the explosion in IoT use cases".
Alasdair Young, analyst at Panmure Gordon noted that the $27m of bookings at the end of the second quarter WANdisco had "already exceeded our $25m forecast for the year".
He added: "Bolstered by the recent $20m equity subscription, the balance sheet is strong."
Looking ahead Young noted that estimates for the full year were revised up by 86% for bookings and 41% for revenue as he highlighted that "since the FY results in June, WANdisco has announced four new contract wins, with total bookings of $20.2m."