People: HD Group; Persimmon Homes; Multitask Personnel; and more
A Doncaster-headquartered freight forwarding company has appointed an experienced operations director to deliver the next phase of its development projects.
Graham White joins the team at HD Group and brings over 15 years' experience from the logistics and warehousing sector which has included director level posts and being manager of one of the largest distribution centres in Europe.
Kerry Whaley, CEO, said: "Graham will be a valuable addition to the team and brings a great career background and years of experience with him. We are all looking forward to taking the business forward and to Graham being part of the journey."
HD Group offers a range of services including customs clearance, freight forwarding and storage solutions across a local, national, and international audience.
White added: "I'm looking forward to the challenge of working in a slightly different channel of the industry that I enjoy being part of, and to working with the HD Group team to expand its customer base and business operations."
:::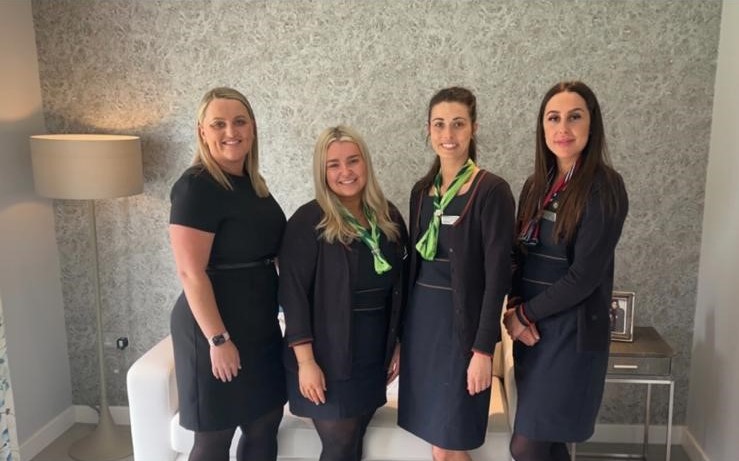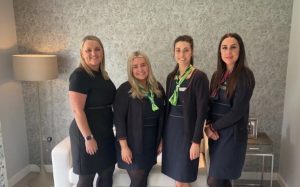 Housebuilder Persimmon has boosted its sales team as it carries out work at four new sites.
The company, which has begun building at developments in Skelmanthorpe, Morley, Netherton, and Garforth, is creating three new customer sales advisor roles as well as an internal promotion opportunity.
Jade Inness, who joined the Leeds-based office in 2018, has stepped up into a trainee sales manager role, while Levi Smith, Sianne Hopkins and Tea Rowan having joined the team as sales advisors.
Lisa Jones, head of sales for Persimmon Homes West Yorkshire, said: "The last few years have been challenging and, as we return to a level of normality, we remain mindful of the current uncertainties in the UK and beyond.
"However, demand for new build homes continues to exceed supply and it is essential we have the right team in place to support our customers.
"We believe it's vital to nurture our colleagues and are delighted to be able to recognise Jade's professional growth and development.
"The three freshly recruited sales advisors are new to the housing sector. Previous experience in construction or sales isn't always needed to succeed at Persimmon. We prefer to look for enthusiasm, determination, compassion and a willingness to learn."
:::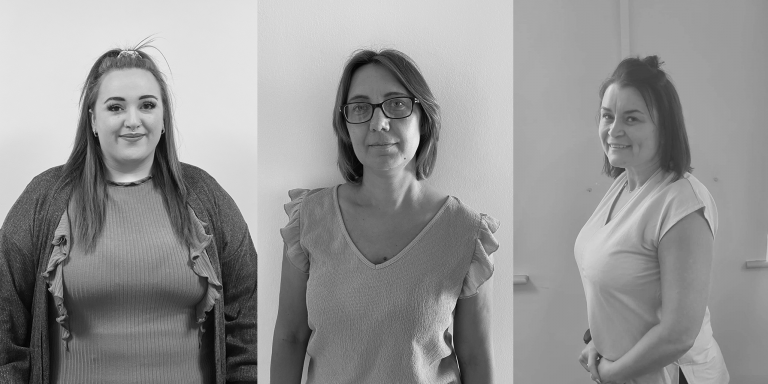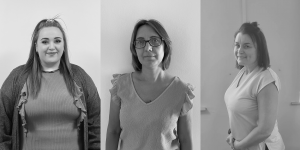 Rotherham-based specialist recruiter, Multitask Personnel, has added three new members to its team.
Faye Warner, Kerry Medlock, and Monika Grochocka become the latest members to join.
Warner previously owned her own business and has worked with Multitask Personnel before on specialist projects and is now in her new role as key account recruiter.
Medlock has spent most of her career in customer service and sales roles in contact centres and joins as a resourcer.
Grochocka has eight years of experience working as a contract manager and joined as a trainee recruitment consultant a few years ago. Since moving to Cyprus she has now begun working as the firm's new remote resource consultant.
Claire Lee, managing director, said: "We are keen to employ the best people for the job, but also those that fit in well with the team.
"Having Faye, Kerry and Monika on board means there is a wealth of different experience coming in, which helps strengthen the already well-rounded knowledge we have within the teams – which is something we pride ourselves on having here.
"Kerry and Faye will be working on the same contract where they will be providing high quality recruitment services for a key account in the hospitality sector.
"Monika's role will be helping support our recruiters with CV searches to enable them to identify the most appropriate people for more specialist roles working across our M&E, Construction and Business support teams.
"It is a brilliant to have such a great bunch of people working with us."
Warner, Medlock and Grochocka take the company's team up to 17 members of staff, almost doubling the headcount over the past 12 months.
:::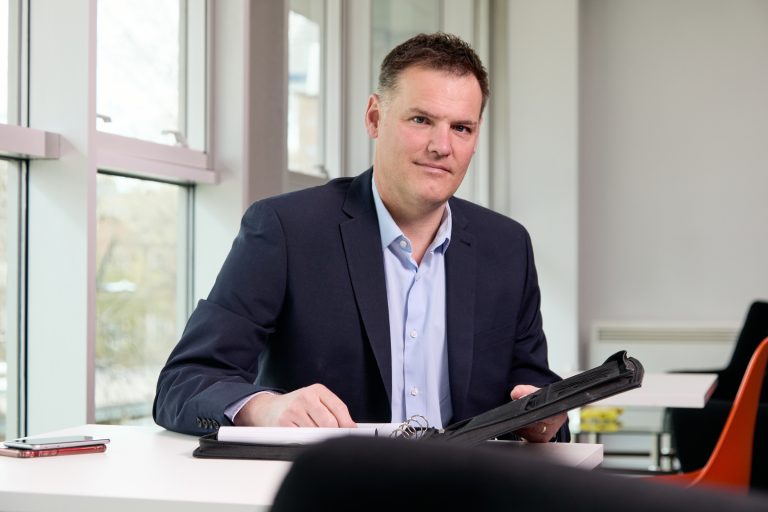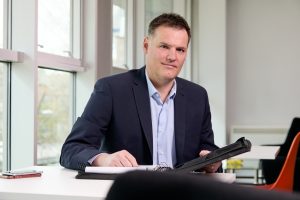 Loan and investment company UKSE has appointed Steve Lyon as its new area manager for the Sheffield City Region, the Humber area, the Black Country and Stoke-on-Trent.
Having joined the business last year in his capacity as regional executive, he will now lead on the firm's regional efforts to provide SMEs with the necessary funding and support needed to grow their businesses, creating local job opportunities, and bolstering the local economy.
Lyon brings extensive experience in providing corporate finance to the role, having previously worked with RBS and Natwest before becoming a finance broker and working with the regional Growth Hub.
He replaces former regional manager, Keith Williams, who left in May after 32 years with the business.
Lyon said: "UKSE plays an important part in supporting the region's businesses with their growth ambitions, including taking on more people and boosting local economies.
"Having joined the business in 2021, It has been a privilege to see how our investments help companies to grow, and their people to prosper.
"I am thrilled to now be taking on the role of area manager for the Sheffield City region and Humber, and I am looking forward to building and strengthening further relationships with businesses looking for investment, as well as local professional advisers."
Simon Hamilton, UKSE's managing director, said: "We have seen quite the increase in enquiries for equity investment and loan applications, as businesses look to invest in state-of-the art equipment, bring in new staff, and diversify into new markets.
"Steve is ideally placed to continue to support those businesses with their growth ambitions, and to make the most of what opportunities arise both here in the UK and abroad.
"Of course, we would also like to take this opportunity to thank Keith for his contribution to UKSE over the years, and to wish him the best of luck for the future."
UKSE helps businesses to grow by providing investment capital and loans of up to £1.5m, as well as premises within its innovation centres.