People: Berwins; Spencer Riley; Joe Browns; and more
Yorkshire law firm, Berwins, has boosted its senior team with new appointments for two of the region's brightest legal stars.
Natasha Guest and Oliver King have both been promoted to associate director.
Managing director, Paul Berwin, said: "Outstanding people sit at the heart of every successful business and the ability to recognise and reward that excellence is key. These promotions recognise exactly that, and we are thrilled to see these two talented solicitors progress in their careers at Berwins."
Litigation lawyer Guest, who has 15 years' experience supporting clients to constructively resolve disputes, said: "This is an exciting time for the firm, with developments to both grow the business and further improve the way we deliver legal service for clients bearing fruit.
"I'm thrilled, through promotion to associate director, to be playing an active part in that."
In addition to boasting deep legal expertise, the pair also have a strong following in York, the location of Berwins' latest office.
King, who is an experienced corporate lawyer, added: "York is a very special place to do business and it is a privilege to be part of our development within the city.
"In addition to being a personal honour, the appointment of both Natasha and I to senior positions in the firm is a reflection of the importance Berwins places on this new and exciting venture."
:::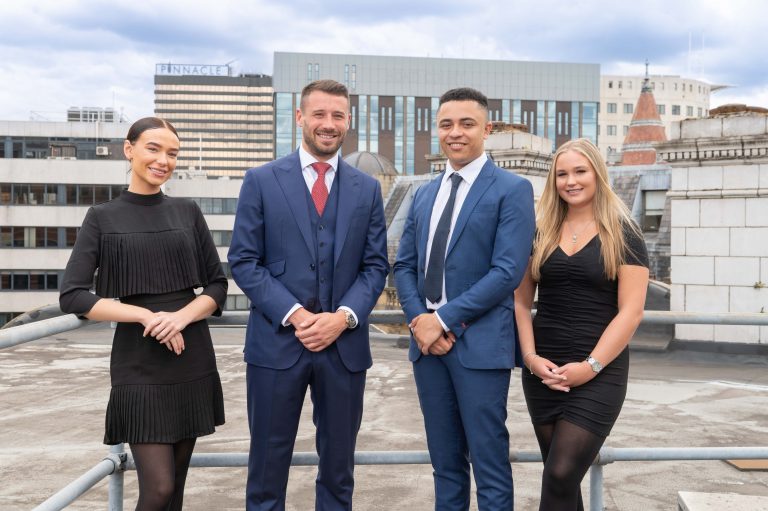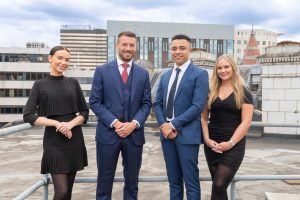 Leeds-based global executive search consultancy, Spencer Riley, has welcomed a trio of consultants to its business, following the launch of a new sector specialism and to bolster two already established growth areas.
Chandler Warby, Sadie Meadows and Megan Turner have joined the consultancy, which specialises in board level and senior technical and commercial permanent placements in sectors ranging from construction to life sciences.
Turner, who joins after studying at Sheffield Hallam University, will be focused on working with clients in the new growth area of beauty and cosmetics, while Warby will specialise in the safety and defence sector and Meadows will primarily work within medical aesthetics.
Established in 2014, Spencer Riley now supports clients in territories across the UK, Europe, North America and MENA regions, to help them address skills and talent shortages and other senior-level recruitment pain points.
Founder and managing director, Scott Ellam, said: "Having experienced a sustained period of growth, these three new key hires signal our intention to build further on this success, expand our sector specialisms and to double the size of the business over the next 12 months.
"Connecting excellence across a range of specialist sectors is at the core of our business and places great importance on us recruiting the best consultants who understand both client and candidate needs and demonstrate unrivalled expertise of the markets they operate in.
"Chandler, Sadie and Megan will also fit well within our culture and are already aligned with the overall vision we have for the business, both within the UK and globally."
:::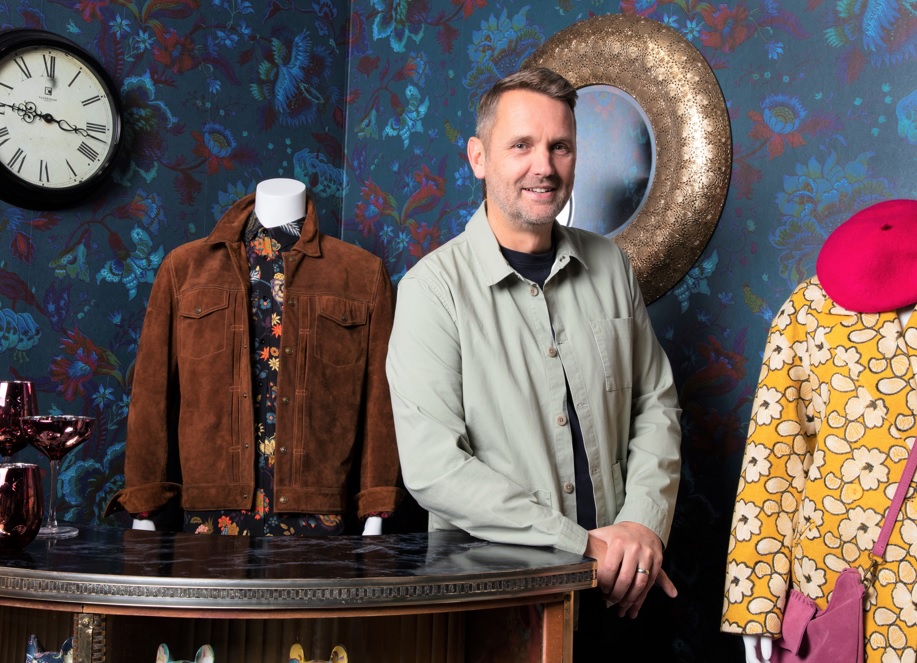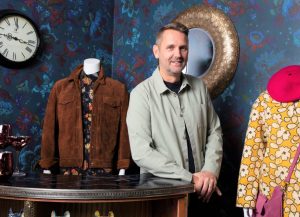 Leeds-headquartered homes and fashion retailer, Joe Browns, says Peter Alecock will join its board as chief executive officer.
He joins from JD Sports Fashion PLC where he held the role of chief operating officer of the retailer's fashion division having worked for the company for 16 years.
Starting with immediate effect, he will have responsibility for expanding the business via its own direct channels and its strategic partners, in both the UK and overseas.
Simon Brown, company Founder and MD, will become more heavily involved with the product and brand.
In October 2021 Joe Browns confirmed a growth ambition of £100m by 2026. The retailer reported strong sales over the Christmas 2021 period across all categories.
It now says it is nearly halfway towards this target with turnover to 30 June of £47.5m.
Alecock said: "Joe Browns is an amazing business, with a remarkable founder in Simon, whose passion and enthusiasm percolates throughout the whole of the business.
"The brand is currently delivering fantastic growth but there is an exciting opportunity to build its customer base even further. I look forward to working with the talented team at Joe Browns and helping take them on that journey."
Simon Brown added: "Peter brings with him an enviable breadth of experience, that compliments what I think is the strongest leadership team we have ever had.
"Honestly, I think the opportunity to grow Joe Browns both at home and overseas is huge and we are ruling nothing out when it comes to achieving this."
:::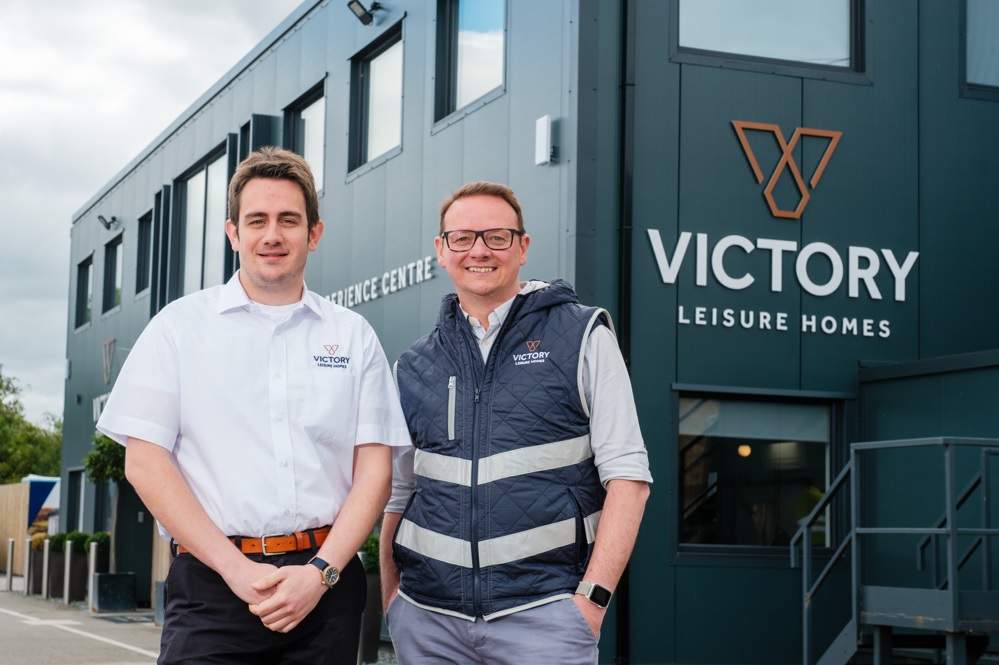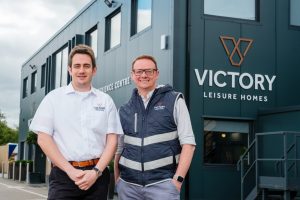 East Yorkshire-based luxury holiday homes manufacturer, Victory Leisure Homes, has made two new appointments that strengthen its senior team.
Mark Cooper has joined as head of customer experience, in a role that will see him working with colleagues across the firm to ensure every aspect of its operations contribute to customer satisfaction.
He is an industry veteran with over 30 years' experience in the holiday home sector.
Cooper said: "I was attracted to Victory by its vision and what it wants to achieve in the market – it's clear it doesn't want to be just another holiday home manufacturer and demonstrates that by doing things differently.
"Being truly customer-focused is a big part of that, and it's what makes Victory really exciting for me. I want to build a team that delivers not just the best service in this industry, but the best service in any industry."
Victory has also appointed Tom Johnson as area sales manager for Scotland.
He will be responsible for building on the firm's growing success north of the border, introducing Victory's range of homes and lodges to park owners there.
Johnson said: "It feels like a great time to join Victory. I was aware of its investment in growth and its new range of homes through contacts in the industry, who were all saying the same thing – that Victory is taking an innovative approach that's different to traditional companies in the sector.
"I'm looking forward to pushing on with the progress we're already making in Scotland and working with park owners to help them build their businesses by introducing new, exciting homes and lodges to holidaymakers."
Managing director Gary Corlyon said: "We have a passion for designing spaces that really work and creating environments that are built for real life.
"As our customer needs change and evolve our goal remains the same: to build homes that stand apart from the competition and give holidaymakers the experience they deserve.
"Mark and Tom will make a valuable contribution towards achieving this goal and supporting our ongoing growth as a leader in the holiday homes industry."
The new appointments are part of a wider growth story for the business. Over the past year the firm has quadrupled production at its sites in Hull and East Yorkshire.