Property people: Yorkshire Country Properties and Thurston Group
Housebuilder Yorkshire Country Properties (YCP) has further expanded its team with the appointment of senior quantity surveyor, Ed Whiteley.
Stewart Brown, managing director, said: "Ed brings his vast knowledge and construction experience to our team.
"He joins at a pivotal time for YCP as we make strides in our ambitious growth plans to deliver new high–quality, bespoke homes across our region in partnership with Dominvs Group."
Whiteley previously worked at Marshall Building Contractors where he had overall commercial responsibility for their key construction projects.
Prior to Marshall, he started his career with Balfour Beatty Construction. In total, he has over 15 years' industry experience working on projects ranging from £2m to over £40m.
He said: "Having worked on projects across all sectors including retail, education and sports and leisure, I'm
excited to join Yorkshire Country Properties and gain further experience in the residential sector, especially at this promising time of expansion across the region."

Yorkshire Country Properties formed a joint venture with the Dominvs Group last year to enable scaling up its operation across Yorkshire.
YCP is currently onsite on various sites in the Holme Valley with further developments in the pipeline.

Founded in 2011, Dominvs has a development pipeline of over £1.7bn. It is one of the UK's largest privately owned property businesses, active across residential, hospitality, mixed–use, and student accommodation.
:::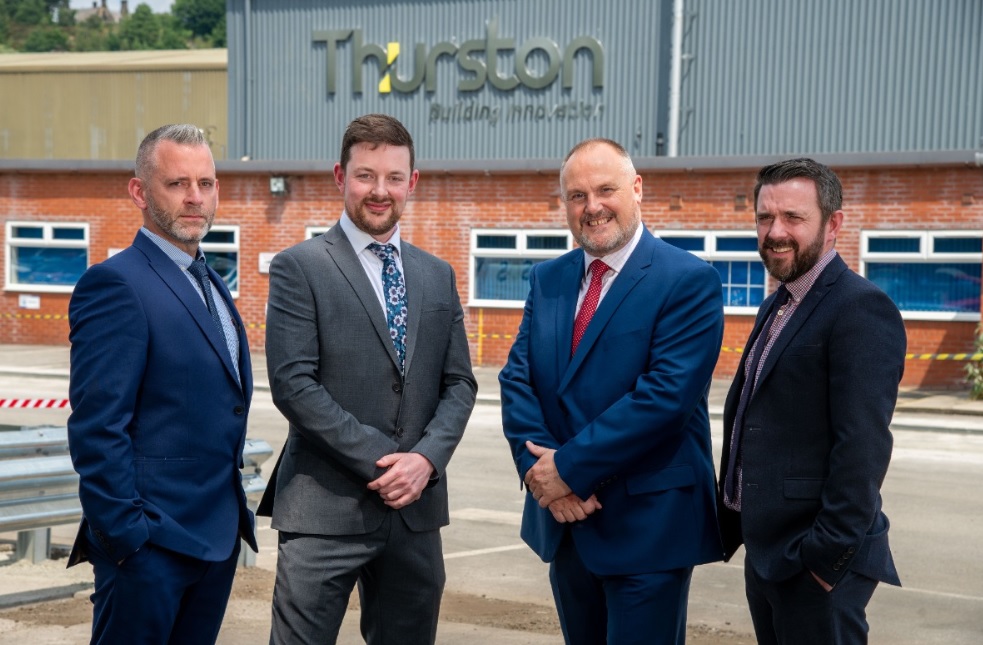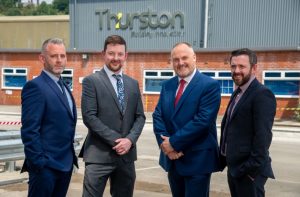 Modular building manufacturer, Thurston Group, has welcomed three more directors to its executive leadership Team, strengthening its production, construction, and financial expertise.
The new directors will help guide the business as it works to grow its position at the forefront of the modular construction industry.
Gary Ware is promoted to group production director, Gary Robinson to construction director and Matthew Petch to financial director.
Managing director Matt Goff said: "We have an incredibly talented and driven team here, and this is recognised in these board appointments – all three of which are internal promotions.
"Gary Ware has led our production services for several years and is an invaluable addition to the Board. Gary Robinson will further strengthen our strategic direction on construction and Matthew will focus on driving our financial growth.
"Since joining the business in 2018, I've really promoted a culture of entrepreneurship from the factory floor through to the senior management team and our new directors have really embraced this culture, removing barriers to collaboration, increasing teamwork and efficiency, and driving change for the better throughout the business."
Design manager Marc Johnson has also been promoted to head of technical.
The Board appointments follow four years of growth at Thurston's. Since 2018 it has more than doubled its turnover – it is on track to achieve £55m turnover in 2022 (up from £23m in 2018).
Thurston Group was acquired by private investment firm, the HLD Group of Companies in 2021 as part of its planned growth strategy.