PE firm launches new branch with promise of further £500,000 investment
Leeds-headquartered private equity company, Winch & Co, has launched a new north east office with the promise of a further £500,000 investment in the 250,000 sq ft warehousing and distribution site it is located on.
Since acquiring Cramlington-based Dedicated Transport Solutions (DTS) in April 2022, the company has not only boosted the existing fleet with £250,000 worth of new MAN TGX trucks, but has now completed a new facility of purpose-built office space within an existing part of the site, which it will use as its North East base.
The £50,000 scheme, the first of two-phases, has seen a section of the existing DTS site converted into offices, featuring meeting room, open plan workspace and an accounts office.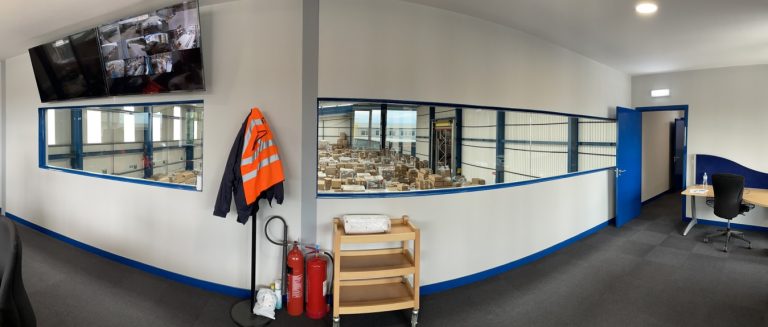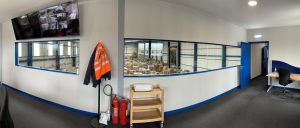 The second phase will see the creation of a dedicated drivers' facility, including showers, canteen and rest room.
Winch & Co also has plans to extend the distribution centre with an investment of a further half-a-million pounds.
From here, the business – owned by South Yorkshire entrepreneur Nathan Winch – will run its growing transport and logistics business, overseen by commercial director, Debra Hart and operations director, Shaun Swinburn.
Winch & Co, which is looking to add five transport businesses to its portfolio, began its acquisition trail last October with the purchase of Northampton-based Eclipse Distribution Solutions, followed six months later by the addition of DTS.
Nathan Winch said: "Our acquisition of DTS came with the promise of investment, and this demonstrates that we are as good as our word. One of its biggest selling points was its 250,000 sq ft distribution site and industrial estate.
"In addition to investing in infrastructure, we also invest in our people, including their working environment.
"We have exciting plans for growing the DTS business, which includes renting part of the site out, and we are now in the process of seeking tenants."
Winch & Co, which is based in the centre of Leeds and has 100 full-time employees, invests in UK companies operating in FMCG, industrial and service-based industries, as well as deploying dynamic growth capital.