People: The Curve; Xpand; Infinity Inc; and more
Software development and technology consultancy, The Curve, has expanded its team with the appointment of a new delivery manager.
Kate Rennie joins the Sheffield-based business with immediate effect, bringing with her more than five years' experience working on the delivery of projects on behalf of clients, from sales proposals through to specification and delivery.
She also has experience in the manufacturing, healthcare and technology sectors – writing applications for solutions across a variety of platforms.
Rennie will now work alongside the senior management team to provide process improvements and create agile methodologies.
The appointment follows a rapid period of growth for the company, which was founded by Paul and James Ridgway in 2019, and which specialises in digital transformations that allow businesses to run more efficiently and cost effectively.
The business has also welcomed summer interns Filipe Cierkosz and James Hall, as well as Adam Brown who is currently studying maths, physics and computer science at Sheffield UTC Academy Trust.
The new hires take The Curve's total headcount to over 20 in three years, and form part of its ongoing commitment to bolstering the software development skills within the Sheffield City Region.
CEO and co-founder, Paul Ridgway, said: "Kate joins the team following what has been an exciting period of growth for The Curve, fuelled in part by the emphasis that organisations have continued to place on technology following the pandemic.
"Her expertise will enable us to further improve our project delivery to clients, further bolstering our existing offering to our clients and enabling us to keep up with increased client demand.
"We are also excited to welcome Filipe, James and Adam who join us on a temporary bases to further their own experience and understanding within the software development arena,
"Their enthusiasm and willingness to learn is admirable, and we are already benefiting from having them as part of the team."
Rennie added: "In a relatively short space of time The Curve has amassed an impressive client base, and a demonstrable track record of delivering major digital transformations across the private, public and third sectors.
"I am very much looking forward to joining the team and helping to implement process improvements and create agile methodologies that will allow the business to gear up for growth and respond to client demand in real time."
:::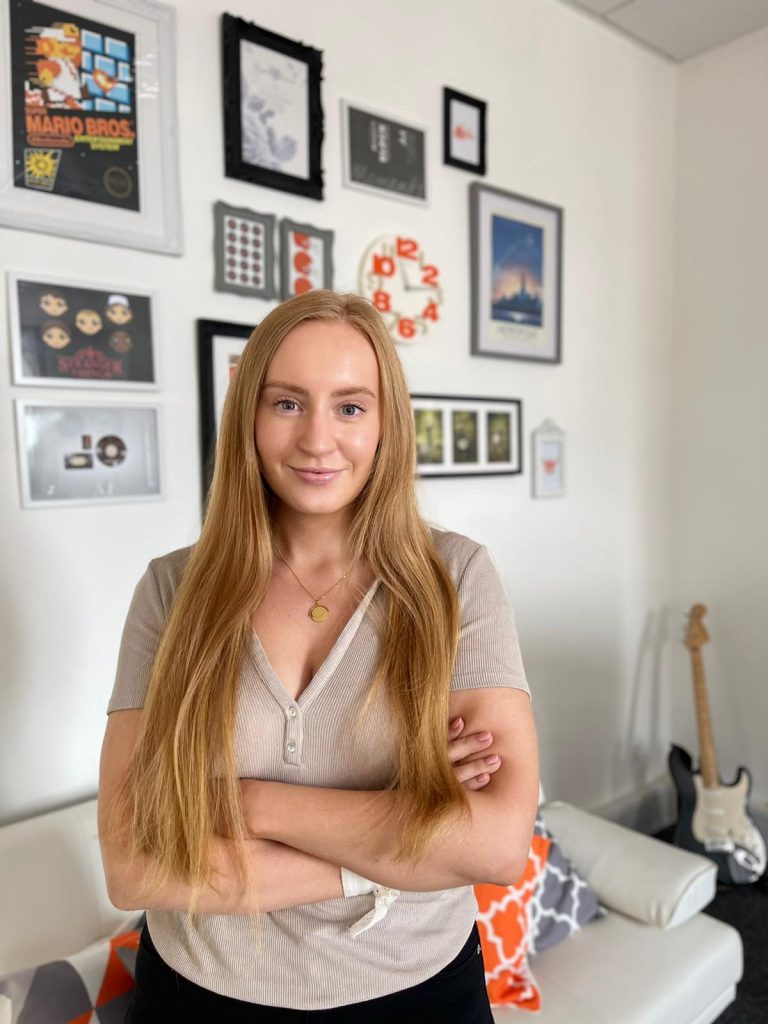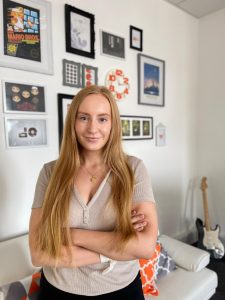 Saltaire-based digital marketing agency, Xpand, has grown its team with the appointment of a design and content professional.
The agency, which recently celebrated its 15th birthday, has welcomed creative art and design graduate Fran Watson to the team.
Her appointment follows a string of milestones for the firm, which includes recently creating a senior management team, reporting its best financial year yet and trademarking its Solar 7 Strategy Model.
Watson, who recently completed her Masters at Leeds Beckett University, joins as social media marketing executive.
She will be responsible for creating social media content for Xpand's retained clients as well as day to day client relations.
She will be supported by and work alongside Danni Johnson, marketing manager at Xpand, who was heavily involved in the initial hiring process alongside founder Jag Panesar.
Johnson said: "I was blown away by Fran during the interview stage. It impressed me that she had excelled into management positions from such a young age, all whilst studying at university.
"Her Masters degree was a major advantage – her creative flair was evident right from the start – but what really struck me was her ability to both strive for success and remain level headed.
"When Jag and I started the recruitment process, we were clear that the two main qualities we wanted were ambition and commitment. Fran had both of these and more, which was refreshing."
Watson said: "This honestly feels like my chance to really excel – the opportunity of a lifetime. I learned of my creative abilities at a young age, but I was unsure as to what career path they would take me down.
"During university, whilst working two roles, I realised that these skills could be applied to digital marketing, particularly within agencies.
"I loved the managerial side of things and I know how important this is in marketing agencies, especially when it comes to social media."
:::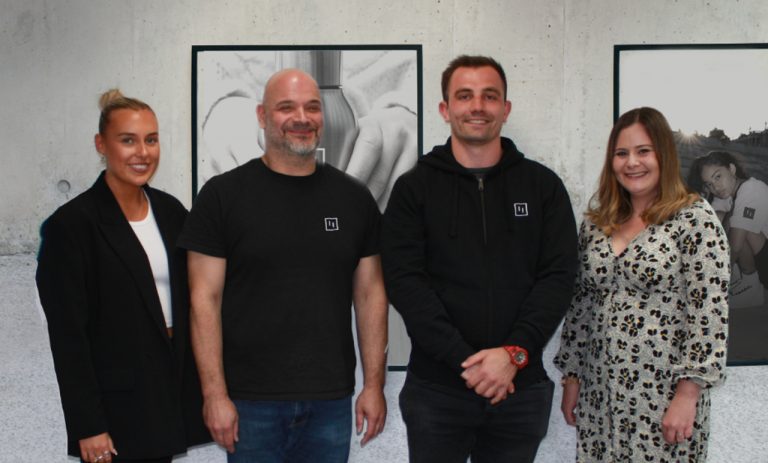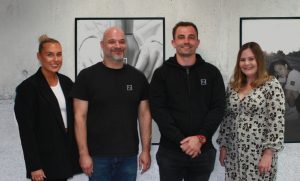 Leeds-based branded merchandise and uniform supplier, Infinity Inc, has been on the recruitment trail after enjoying an increase in sales over quarter two for its eco-friendly merchandise and sustainable garments.
Hiring several more account managers across its sales teams, as well as expanding its artwork and HR teams, the branding specialist has also taken on a new operations manager to oversee and manage its on-site production facility, refining processes further and scaling up manufacturing.
Having worked for one of the biggest vending companies in Europe for over 15 years, after selling his own business to them, new recruit Lyndon Clayman has overseen similar projects in the past as a regional manager.
Appointed to help with health and safety, business processes, equipment maintenance and training, Clayman is also helping with the transition to a new business software which is due to launch this year.
He said: "It's great to join Infinity Inc. at such an exciting time when the company is growing in all departments.
"I'm looking forward to using my project management expertise and leadership skills to help identify and improve our processes to become more efficient in our overall operations."
Darren Cohen, CEO and managing director. said: "We're so glad that sales have returned to pre-pandemic levels but the prospect of growing even further is exciting.
"We're thrilled to have Lyndon on board and we're sure that with his experience and skills, we will see some exciting plans finally come to fruition."
Infinity Inc is preparing for a busy summer in its sports division and has recently purchased an additional 3,000 sq ft warehouse in Leeds to help with the extra orders.
:::
Wetherby-based RAW Charging, a provider of electric vehicle charging solutions and infrastructure, has appointed a number of new leadership team members.
Previously at Ground Control, Andy Gray has been appointed general manager, Steve Holmes who joins from Clarke EV as programme director and Paul Booth has been appointed business development director coming from Shell Ubitricity.
Also joining the wider team is Helen Masters from EB Charging and Nash Ansar also from Shell Ubitricity.
Gray, Holmes, Booth, Masters and Ansar all bring significant expertise having worked in the EV sector and will each play a key role in RAW's continuing development.
The five new key team members join at a time of rapid growth for RAW following a successful capital fundraise that will support its £250m electric vehicle installation plan. The raise was funded by Antin Infrastructure Partners, a private equity firm focused on infrastructure investments.
RAW has recently launched charging facilities at the McArthurGlen Designer Outlet York and Crown Point Shopping Park in Leeds, investing approximately £200,000 in Yorkshire EV infrastructure over the past six months.
Bruce Galliford, CEO, said: "We are pleased to have Andy, Steve, Paul, Helen and Nash joining the team at RAW. Their expertise will help us as we look to continue providing destination charging across the UK.
"We are at an exciting time in our growth trajectory as we rapidly scale-up to provide a once in a generation EV charging opportunity."