Agency roundup: Aberfield; The WORKS; Youbee Media; and more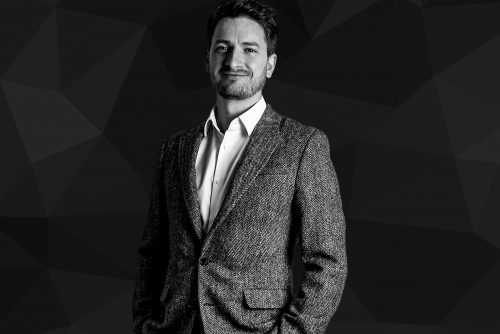 Aberfield Communications has been appointed by Fortus, a growing business advisory and accountancy firm, as its PR and communications consultancy in the north of England.
The Leeds-based PR, social media and brand communications agency will be delivering a programme of PR and communications, including executive profiling and thought leadership, to raise awareness and understanding of the Fortus approach and offer to key audiences.
Aberfield will also provide web content and press office services, alongside supporting the national firm's wider marketing strategy.
Operating out of offices in York, Scarborough and Leeds, Fortus has enjoyed rapid growth since its launch in April 2020.
Over the last 12 months turnover has increased by 30% to almost £4m and headcount by 20 employees to close to 60 across its northern offices.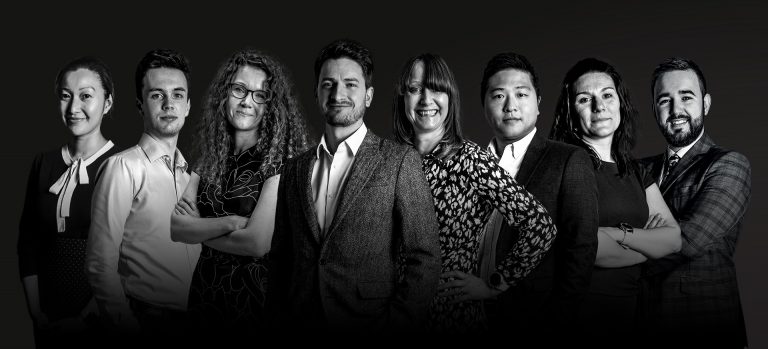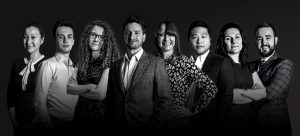 Craig Herbert, executive director at Fortus, said: "We are one of the fastest growing business advisory and accountancy firms in Yorkshire, having tripled turnover in the past two years through strong organic growth and strategic acquisitions, backed by our market leading approach.
"With ambitious plans for further growth, including acquisitions, and a requirement to drive enquiries from our target market of growth-focused SME businesses we needed an agency with a first-rate pedigree in the professional services space, excellent local knowledge and connections, and a deep understanding of how our sector-led approach could be communicated effectively to our target audiences.
"Aberfield came highly recommended and regarded and its audience-led approach is the perfect fit for Fortus as we continue to disrupt the sector."
Ian Briggs, director at Aberfield Communications, added: "Fortus is a relatively new and exciting name in the business advisory space and its approach of supporting business owners with a range of advice throughout their growth journeys complements our own approach to communications and delivering positive influence.
"With our team's previous experience working with the likes of Deloitte and Grant Thornton, we are looking forward to adding real value to the Fortus team across the North of England as it delivers on its exciting ambitions."
:::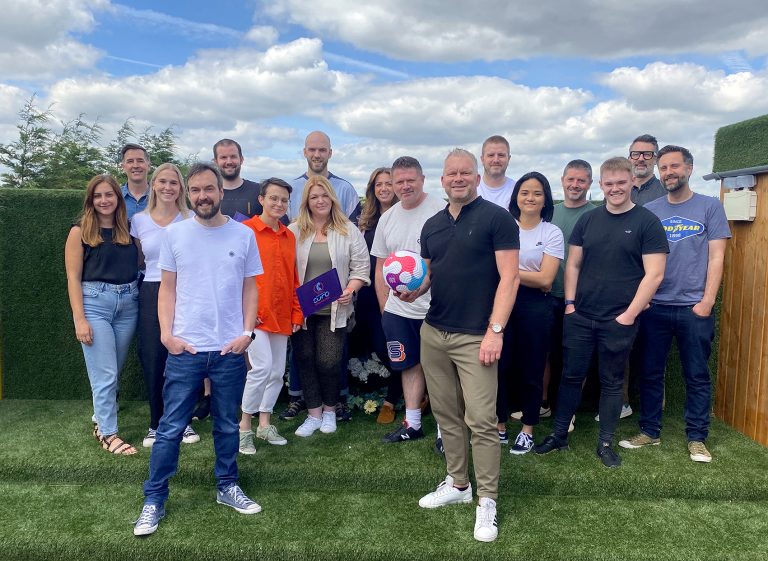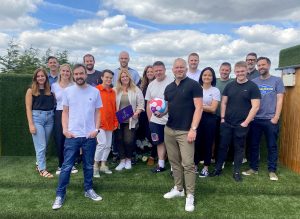 Leeds-based design agency, The WORKS is the creative force behind the UEFA Women's EURO 2022 brand; designing the logo, visual identity and supporting assets including TV graphics and the opening sequence.
The specialist sports identity, motion and creative agency was appointed by UEFA to develop an overarching brand DNA for UEFA women's football, and major flagship competitions, to put women's football on the map.
UEFA launched its first dedicated women's football strategy, Time For Action, in 2019, setting out a five-year plan to develop the game, transform competitions and increase participation across Europe.
As part of the UEFA Women's football brand development process, The Works and UEFA established three key pillars – transformation, amplification and momentum.
These pillars  have been used to drive the visual identity of the UEFA Women's EURO and Women's Champions League.
Paul Birks, creative director at The WORKS, said: "Women's football has seen a massive development over the last few years. It's increasing in exposure and popularity, this new look and feel has been developed to further support this growth.
"We knew that the branding predominantly lives online, so we chose a bright and vibrant colour-way that would stand out and move UEFA away from a more corporate look and feel to appeal to all ages and genders."
Mischa Staas, senior brand development expert at UEFA, said: "Thanks to the strong collaboration with The WORKS we now have a UEFA Women's EURO brand that truly represents the drive behind women's football and that speaks to a wider and more youthful team of supporters in an engaging and inspiring way."
Roy Webber, CEO at The WORKS added, "Seeing the brand come to life on our screens, in towns, stadiums and across social media over the last few weeks has been really exciting after being postponed due to the pandemic.
"Watching the Lionesses bring it home was a very proud moment for the entire nation and as an agency we're honoured to have been involved in putting women's football firmly on the map."
:::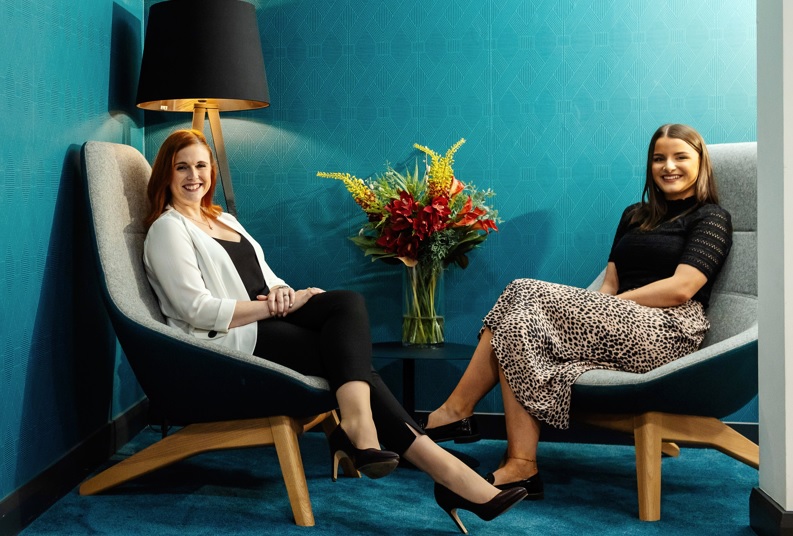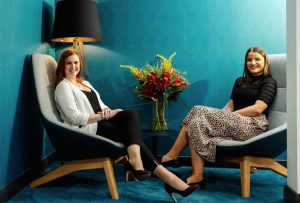 Agency Youbee Media is celebrating several landmark successes since its inception in 2020.
The Leeds-based firm has grown to represent 58 brands across the UK.
Recent business success and a string of new clients has allowed it to double its floorspace in a Morley business centre and recruit the fourth member of its team.
Director Rebecca Hopwood said: "When you're in an agency, you can never be sure of the 'right time' to grow or take on new staff; but I'm a big believer in following your gut and knowing when things feel right.
"We have been really lucky to attract some fantastic clients this quarter, and that's helped us to think about scaling up."
Latest recruit, Olivia Rock, approached Hopwood with an interest in working for the agency in May 2022.
Hopwood said: "Olivia reached out to us, so I really admired her confidence and loved hearing how she had done her research to recognise the type of company she wanted to work for.
"After our first chat, I had a great feeling and wanted to progress with creating a new role for Olivia in the team."
The agency already occupied an office space in Seven Hills Business Centre, so took advantage of the adjoining office became available.
It opened up the two offices, creating more space for the team and its clients, plus a breakout area and meeting room.
Emma Pearson was Youbee's first recruit in 2021 and has recently passed her Digital Marketing apprenticeship with a Distinction.
She said: "There has been so much scope for me to learn and grow at Youbee Media. The diversity of activities we work on and clients that we work with has allowed me to put so much into my apprenticeship, that I came out with the best grade."
She has been promoted to marketing executive and also recently joined the growing We Are Wakefield network.
Head of creative, Dena Reynolds, said she is excited about the expansion at the agency. She said: "Olivia brings a bright spark of creativity, which is complemented by her knowledge of the professional graphic design tools we use here at Youbee Media.
"By recruiting Olivia, we can collaborate on projects, and offer even more to our network of clients. This will undoubtedly advance Youbee Media's position and allow us to go even further with our design work."
:::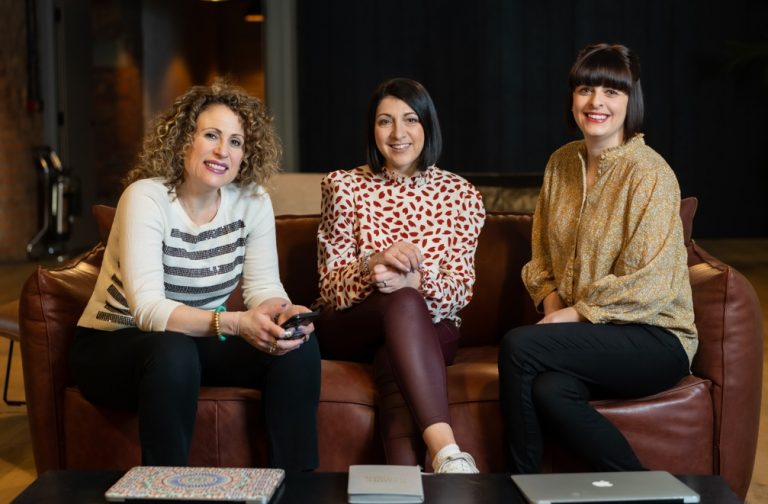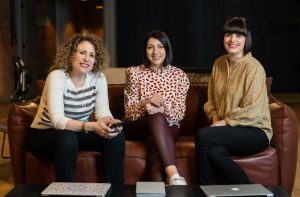 PR and communication specialist, Wild PR, has been appointed to drive PR for Fertility Matters At Work (FMAW), a community interest company dedicated to giving businesses an awareness of how fertility issues affects their employees and their organisation.
The Huddersfield-based agency's objective is to drive brand awareness and increase online visibility for FMAW's offering by implementing a communications strategy, and delivering tactics to increase the number of businesses engaging with the organisation.
FMAW's aims include ensuring employers and employees recognise fertility struggles, opening up conversations in the workplace, educating on the reality of fertility treatment, and empowering organisations to build inclusive and supportive workplaces.
As well as raising the organisation's profile, Wild PR will work with FMAW to highlight important stories of those who have experienced fertility struggles within the workplace.
Founder and managing director, Katrina Cliffe, said: "As an agency, we're proud to promote an inclusive environment which offers enhanced maternity/paternity and pregnancy loss leave regardless of sex as a result of my own pregnancy and parenting journey.
"Working with companies like Fertility Matters At Work allows us to help make a difference and is something we're really passionate about as a business."
Co-founder of FMAW, Becky Kearns, added: "We're really excited to have appointed Wild PR as our new PR support.
"We're currently looking for the first 100 companies to be fertility-friendly, so amplifying our message through tailored PR activity is vital.
"With more than 50,000 people going through fertility treatment each year, we're also eager to share stories of those going through fertility difficulties in the workplace and we're so grateful that Wild PR is helping us do this."