Agency roundup: Extreme; Rise at Seven; LEEDS 2023; and more
Harrogate-based digital marketing agency Extreme has won two more clients through competitive pitches, to work with prison-style cocktail bar experience Alcotraz and animal products specialists P Dot Wolf, respectively.
The full-service team has been retained to focus on paid and organic social media for Alcotraz, a live-action themed cocktail experience where guests are inmates for the night, and must smuggle in their 'moonshine' past the guards.
Just ten days into taking over the TikTok account, Extreme's team is guilty of securing the brand's first viral post, with an impressive 4.8 million views.
P Dot Wolf is an online retailer specialising in a range of pet and animal products; the brief for Extreme includes a rebrand of the pet arm of the business and new website.
Extreme's team has worked with a range of B2B and B2C local, national and international brands including Severfield plc, Nisa, Lovat Parks, Black Sheep Brewery, Glorious!, Kura Organics and more.
Currently celebrating 20 years in business, these latest wins build on the agency's growing post pandemic success; it was recently awarded a marketing retainer with Numatic International, home of the famous Henry vacuum cleaner.
Sam Shearman, founder and director at Inventive Productions (Alcotraz), said: "The main reason Inventive Productions chose Extreme was due to the personalisation of the pitch, clearly doing a lot of work in advance to show how much they wanted us as a client vs others who essentially just changed the company name on the first slide."
James Brunyard, client services director at Extreme, said: "These wins are a great representation of the diverse work we do.
"We're really excited to help both businesses meet their varied aims with our social media and brand expertise and early results for Alcotraz show we're able to do that."
:::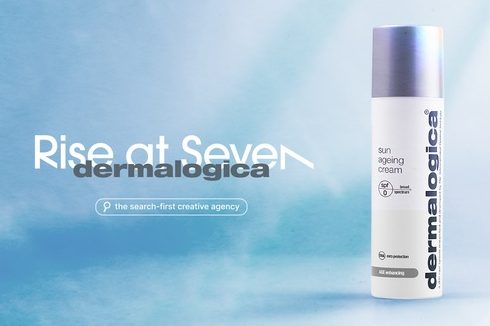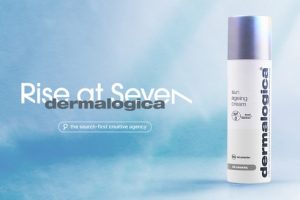 Marketing agency Rise at Seven has been appointed to accelerate digital growth in skincare brand Dermalogica's key international markets working on search, PR, and brand campaign briefs.
Dermalogica creates custom skincare solutions for skin therapists and customers.
It wanted a creative approach from Rise at Seven's campaign and brand team with PR amplification, along with a dedicated reactive plan in order to move fast on current trends and product launches.
Rise at Seven has launched a new service, Rise Live, that covers reactive social, PR, influencer, content, and even paid performance using a trend tracker tool, Early Risers.
The agency has generated £1.2m for this service alone and expanded it across the US, Germany, Spain, and Netherlands so far.
Eddie Dunk, e-commerce conversion manager at Dermalogica said: "In an industry that has become driven by quick fixes, Rise's cutting-edge strategy will lead the way for our voices and expertise to be heard against the noise, bringing skin education to a new generation.
"They already have broad expertise in the beauty and skincare industry and continuously look to create innovative and highly custom solutions for their clients, which is exactly how we work at Dermalogica.
"We are already thrilled to have kick-started our partnership using their Rise Live service, and can't wait to see what the future holds as our collaboration continues."
Kate Leach, Head of Rise Live at Rise at Seven, said: "We're really excited to be working with Dermalogica who are the leading skincare professionals and a huge household name in a competitive market.
"Our Rise Live reactive process is in place to make our clients heard and have them lead the way on core topics in their industry.
"Dermalogica are skincare experts, led by skin professionals so making their voices and expertise lead the way for the industry is important not just for brand awareness but to promote educational, healthy skin care."
Carrie Rose, founder and CEO of the agency, added: "Dermalogica is one of the world's highly customised skincare brands that is already backed by skin care professionals worldwide.
"We've had some exciting new client wins in 2022, and myself and all risers feel ours and Dermalogica's vision aligns, forming the perfect partnership to do some great work."
:::
LEEDS 2023 has appointed a collection of seven digital agencies, selected through a tender process, each bringing different specialisms, to design the LEEDS 2023 experience.
LEEDS 2023 will be a culturally transformational year for the city, so brilliant design will be critical to ensure that as many people as possible can participate in this opportunity.
Each of the agencies has been selected to bring their distinctive skill set to the table at this crucial stage in the preparations for next year. Organisers of LEEDS 2023 say they aim to engage over 75% of Leeds' residents in the year of culture.
Sarah Mace, head of experience design for the event, said: "Initially we were looking for fewer agencies, but we were so impressed with the response, we just had to bring all this talent to the table.
"I didn't anticipate however that we'd end up bringing so many outstanding, predominantly northern, partners on board – I call them the avengers because they are strong independently but together, incredible!
"We want to break ground with the LEEDS 2023 digital experience, create new ways of making the gateways into arts and culture more accessible and human-centred, and each of the agencies involved are pushing us and themselves to do just that."
The digital agencies are:
Creode – The Leeds team of this integrated digital marketing agency has brought its copywriting and UX skills to the group, ensuring that messaging is accessible, on brand and responsive.
DXW – The Leeds based multidisciplinary team of digital design, technology and delivery specialists have led the discovery work, researching audiences and how to make LEEDS 2023 more inclusive of varying needs.
GoodCRM – Manchester based data management organisation GoodCRM are responsible for creating one place for all audience information, and providing a platform to support the fundraising team.
i2 Media – based at Goldsmiths University of London, the strategic research consultancy is working on practical audience insight, understanding how people will interact with immersive experiences and providing ideas to counter barriers.
Lucky Duck – The Leeds based design and development agency is the product team designing and building a new LEEDS 2023 website in multiple phases.
Nexer Digital– the Macclesfield based human centred design agency, with a focus on accessibility and inclusive design practices, is co-creating an appropriate set of principles to underpin the LEEDS 2023 experience.
Open Innovations (Formerly ODI Leeds) This Leeds not for profit organisation is helping publish, use and share as much data as possible about LEEDS 2023 for transparency, public good and efficiency.
Mace added: "It is inspiring to be working with all these experts to design an inclusive, extraordinary experience. I see each of them as a partner and an extension to the LEEDS 2023 team."
:::
SEO digital marketing agency, Blueclaw Media, has appointed a new organic performance director, a business growth director and a head of digital PR sports.
The latest hires will join the senior team as the agency continues to grow.
Stu Foster, former SEO and site performance director at Farnell Global, has been appointed as the organic performance director, and will be overseeing all SEO and web performance for internal and external clients, as well as streamlining internal operations.
Lizzie Lewington, business growth director, joined Blueclaw from Bigfoot Digital where she was managing director, and will build on the agency's strong SEO experience and projected growth through her time as head of SEO operations at Epiphany/Jaywing.
Lewington said: "I'm thrilled to be part of the Blueclaw team – it's a really exciting time to join the business with the recent XLMedia acquisition propelling us into international markets.
"The level of talent we have in our team is second to none and will be a game changer as we prepare for new levels of growth, both in the UK and overseas.
"XLMedia has an established and robust base in the US, so North American expansion is key to our iGaming growth plans, as well as other untapped international markets."
Dominic Celica has also joined the business as head of digital PR Sports, and has been heading XLMedia's digital PR offering within its EU Sports portfolio, which includes creating new creative strategies for Freebets and 101 Great Goals, having previously worked at ICS-digital as digital PR strategist and as digital PR manager at media company iProspect.
Blueclaw Media was acquired by XLMedia PLC in September last year for £1.8m following the company's significant H1 revenue growth in North America, with Blueclaw intended to act as a UK hub for XLMedia's European Sports business.
Blueclaw Media has expanded its SEO and Digital PR services into major international markets, with a focus on EU sports, iGaming and personal finance. Major XLMedia brands within the agency roster includes Freebets, 101 Great Goals, MoneyUnder30, and WhichBingo.
The agency has also recently moved from The Calls, Leeds, to a collaborative office on Park Row, in order to accommodate its expanding team.
Fergus Clawson, director, said: "It's a great time to join Blueclaw given the new areas of opportunity that the XLMedia acquisition has provided, and we're ecstatic to have Stu, Lizzie and Dominic on board to help us meet sales targets, grow the business and build our agency profile within key sports, iGaming and finance markets."