People: Lupton Fawcett; Pure Block Management; and more
Yorkshire law firm, Lupton Fawcett, has appointed a new manager to lead its growing debt recovery team.
Damian Harrison has 20 years' experience of debt recovery, debt litigation and insolvency, gained at several of the region's debt recovery specialists including Lowell Financial and DWF.
His sector expertise spans banking, retail, utilities, property and manufacturing and he has worked on behalf of organisations ranging from small to medium-sized businesses to large corporations and Government departments.
Damian will be based at Lupton Fawcett's Leeds office, where he will be responsible for the day-to-day management of the debt recovery team as it seeks to expand its client base.
James Richardson, managing partner, said: "I'm very happy to welcome Damian to the firm. Our innovative, results-driven approach to debt recovery is helping us to win new clients all the time.
"Damian's wide-ranging experience and the breadth and depth of his industry knowledge will be invaluable in continuing to develop our services and build our reputation as a provider of commercially viable debt solutions to organisations of all types and sizes."
Harrison said: "I was attracted to Lupton Fawcett by its forward-thinking approach to debt recovery and its vision to grow this part of its business through new ways of working and services that enable us deliver the best possible results for clients.
"I'm looking forward to playing my part in the team's ongoing success."
:::
Hull-based property specialist Pure Block Management has expanded its team to support its continued growth.
The firm, which manages over 100 apartment blocks and residential complexes across the region, has appointed property professional Lizzie Gibson to its team of block managers following recent new client wins.
Gibson has a wealth of industry experience gained at Doncaster-based property firm G2M Group.
In her role as block manager she will be responsible for ensuring the developments Pure Block Management looks after are maintained to a high standard and comply with all the necessary regulations.
Her appointment comes on the back of two recent client wins by the firm.
Earlier this month it was appointed by local home builder Scruton to provide drainage management services to part of its Park Lane development in Cottingham.
The development of 39 new homes and apartments includes a mix of rental and privately-owned properties, as well as affordable and shared equity homes, situated in a tranquil area of the popular village.
In July Pure Block Management took over the management of Waddington Court, a six-apartment complex on Hull's Cottingham Road. It was appointed by the freeholders of the property to oversee day-to-day maintenance of communal areas, as well as financial and legal administration and compliance.
Pure Block Management director, Liam Parker, said: "We're happy to welcome Lizzie to the team as we continue to win new business.
"Our work for Scruton on its Park Lane development and our management of Waddington Court are the latest in a series of new contracts in recent months that demonstrate the breadth of our experience and property management offering.
"In the case of the Park Lane development, we are providing a single, quite specialised maintenance service, while for Waddington Court we're taking care of all aspects of management of the property.
"We're looking forward to adding more properties across the region to our portfolio in the months ahead."
Gibson said: "I'm excited to be joining the company at a time when it's investing in growth, and looking forward to playing a part in its future success."
Part of Yorkshire-based property firm Garness Group, Pure Block Management manages more than 2,000 residential units across more than 120 complexes of apartments and houses.
:::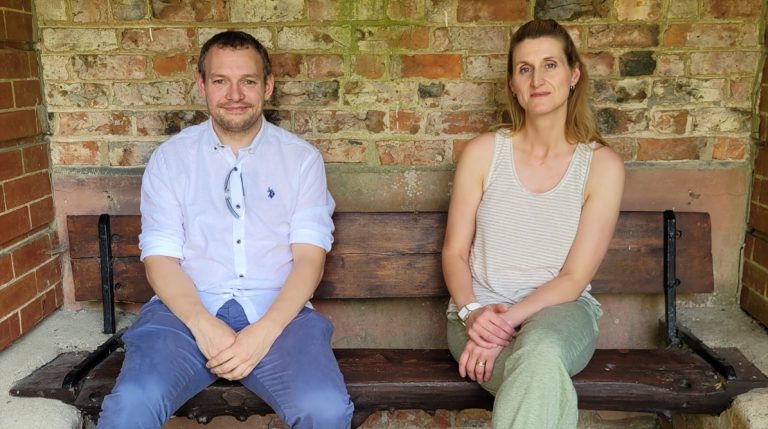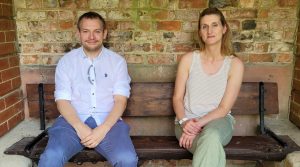 York-headquartered workforce management software provider, RotaCloud, has made two new senior hires.
Pam Hinds joins to head HR and people, and Andy Brown joins from Ocado to lead mobile development.
Brown, previously mobile engineering team lead at Ocado, spearheaded the brand's mobile app development in Spain, implementing global customer behaviour analysis solutions and driving the companies' mobile strategy.
Hinds, formerly operations lead at McArthurGlen UK, and most recently, HR director at cloud computing infrastructure provider Bytemark Limited, brings 15 years' of experience leading HR and people initiatives.
Co-founded by James Lintern, Joel Beverley and David Brandon, RotaCloud is used by businesses of all sizes from local pubs and shops to Premier League football clubs and the NHS.
In a year of rapid growth, the appointments increase the headcount at the business to more than 60. Both new hires will sit on the management team.
James Lintern, co-founder, said: "As we expand our HR offering and continue to provide market-leading employee management software, Pam will be integral to shaping policy and developing our culture, and Andy to driving our technical direction. It's great to bring on board two experts of this calibre."
Brown said: "I couldn't be happier with my decision to join RotaCloud. Not only have I never had such a warm welcome, but it's fantastic to join a business where I can have such a big impact.
"The opportunity to work with such a talented team and on such an industry-leading product, was one that I couldn't pass up."
Hinds added: "RotaCloud leads the way when it comes to employee experience, both internally as a company and externally through its software.
"To be able to join such a passionate team that lives its values, and help shape the strategy for a company that places such an emphasis on innovation, is a real privilege."