Agency roundup: Engage; Lucky North; and more
Specialist tech provider, Pepper HQ, has struck up a partnership with digital agency Engage to support businesses and brands across the hospitality space to drive results and reach new customers.
The partnership will enable Engage and Pepper to deliver digital activations via their app platform to hospitality brands and more.
The businesses will bring a range of specialisms to the partnership, including activation and gamification from Engage, and the digital platforms that brands need to streamline their service and harness data from Pepper.
Pepper HQ co-ordinates and provides technology for hospitality businesses. Its software harnesses data to boost orders through integrated payments, ordering, loyalty, CRM and more.
Products and services include Pepper Checkout, Pepper Loyalty and Pepper Ordering.
Dominic Rosenfeld, head of sales at Pepper HQ, said: "Our clients and prospects are increasingly looking for more fun and interesting ways to engage with their customers.
"Pepper's loyalty and rewards capabilities can offer gamification to a certain extent – but partnering with Engage will allow us to take gamification to a whole new level.
"We're especially excited about the opportunities this can bring for pubs during sporting events like the 2022 World Cup. For example, people can predict the right score, or goal scorer, and get rewarded with a free pint for the next game."
Dom Mernock, director at Leeds-based Engage, added: "Pepper HQ creates amazing apps that really elevate brands, especially within hospitality.
"By teaming up with Pepper, we're able to showcase the world of activations and one of our unique skill sets to a plethora of brands.
"We love making award winning activations and understand the power of gamification, so the collaboration makes complete sense."
:::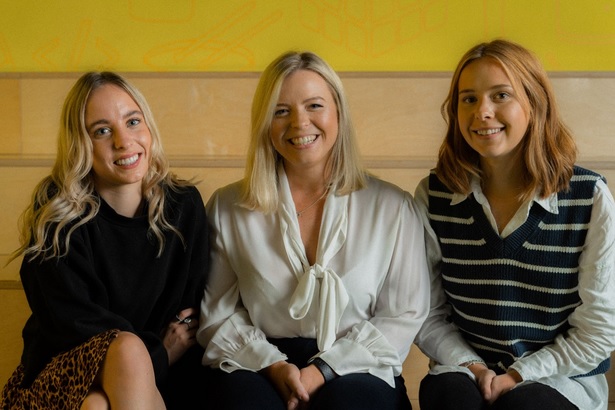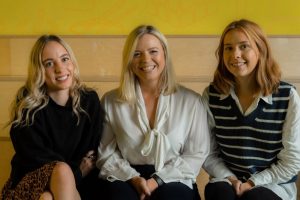 Leeds-based specialist PR agency, Lucky North, has made a trio of appointments as it strengthens its team following the launch of the company in 2019.
Lucy Hughes, formerly senior account manager at Hatch Group, has joined the team to work across a number of new and existing clients.
She has five years of experience in PR, working across a range of national and international brands including Remington, Hisense and Berry's Jewellers.
Her appointment comes in tandem with the promotion of Lucky North stalwart Jenny Marston, who has also stepped up to the role of senior account manager.
Both Marston and Hughes will oversee day-to-day account management on behalf of clients while continuing to support company directors and founders Lucy Baird and Kiran Watson in executing PR strategies, developing the agency offering and building the business portfolio.
In addition to senior hires, Lottie Ireland has been appointed account executive at the company, working across the client portfolio.
She comes to the agency after securing and completing internship placements in-house at a number of high-profile fashion brands including RIXO and Alexander McQueen.
Finally, the agency has also appointed its very first intern in Leeds Beckett University Psychology graduate Alicia Jacob. Jacob will be supporting the team with day-to-day account servicing and client liaison when she joins the team full-time in September.
Director, Lucy Baird, said: "We have enjoyed huge success since launching with just three of us at the end of 2019. In welcoming our new team members, we're very excited to continue building on the solid foundation we've already established, with some very happy clients who are testament to our hard work and dedication.
"We are dedicated to achieving our vision to become the most recommended PR agency in the North, and truly feel that we have put the pieces in place to grow the business, increase our service offering and bring more expertise and knowledge to our wonderful clients."
:::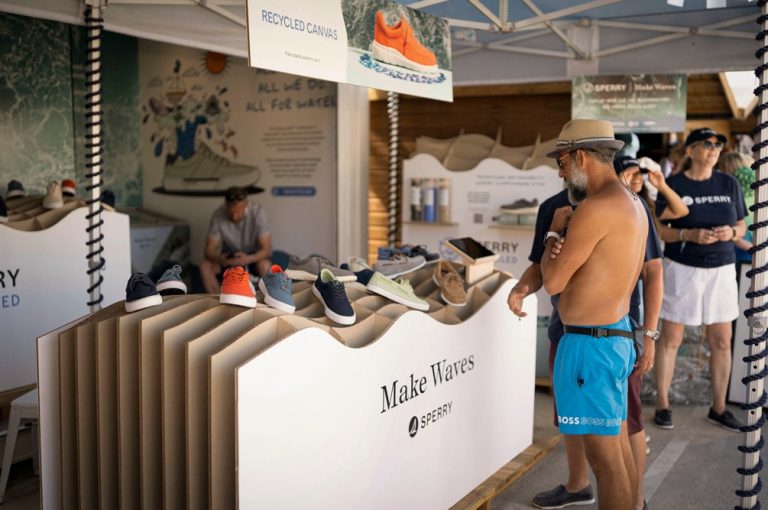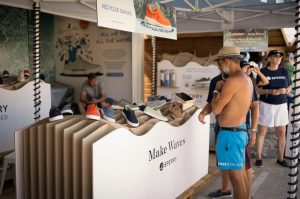 Leeds-based agency, We are Syn, teamed up with shoe brand Sperry to engage the 150,000 people attending the Boardmasters festival in Newquay.
The agency created and delivered the brand experiences across two sites at Fistral Beach and Watergate Bay, as well as working with Boardmasters to create the 'Sperry presents' Beach bar.
The Sperry and Boardmasters collaboration amplified the 'Make Waves' and 'Water For All' brand message to a UK festival audience.
Andy Hewat, senior brand director at Sperry EMEA, said: "This was our biggest brand moment of the year and to see it come to life and enjoyed by so many people was emotional.
"The guys at We are Syn did a fantastic job of really understanding what we wanted to achieve, the product stories we wanted to tell and how to excite and engage consumers."
Festival goers at Fistral Beach discovered the environmentally-friendly SeaCycled collection at the Sperry beach shack.
Highlighting the issues of ocean waste, Sperry worked together with Surfers Against Sewage. Driving awareness and encouraging sign-ups to the Boardmasters beach clean, where people came together to clean up after the festival.
In Watergate Bay, music fans enjoyed a 'water for all' water bar, accessed a private viewing platform of the main stage acts, and enjoyed views of the Cornish coast.
The activation promoted the Sperry Float range by enabling fans to choose from a collection of float-inspired water infusions and try and buy the 'festival ready' footwear for the four-day spectacular.
Brand engagements include an Instagram wall, spin-to-win wheel with ice cream treats, and exclusive limited edition festival merch.
Ben Pollard, managing director of We are Syn, said: "It was an absolute pleasure to work with the Sperry team to bring this to life for them.
"We worked hard to translate the brand and product stories. To deliver this project from creative through to live event was amazing to see, and the response from everyone has been nothing but positive."