Agency roundup: 43 Clicks North; Vivid Creative; Wild PR; and more
The off-field team at Hull City are bidding to build on the club's success following this year's takeover by bringing a specialist company to drive digital sales and profile.
The club says the partnership with Hull-based digital performance marketing agency, 43 Clicks North, will aim to increase revenue from memberships, merchandise and match-day ticket sales.
Mike Ellis, managing director of the agency, said the deal strengthens the company's expanding activities in the world of sport and will also support his efforts to develop Hull's pool of digital talent.
Jamie Thomas, Hull City's marketing manager, said the club has started the new season brightly on and off the pitch under Acun Ilicali, the Turkish media and entertainment entrepreneur who bought the club in January.
Sales of memberships have climbed to 12,500 from 8,500 last season and average attendance for the first three home games is more than 17,000 compared with 12,000 last season.
Merchandise sales have also rocketed, with fans wanting to buy replica kit including the "blackout" design shirt.
Thomas said: "We have seen a huge surge in interest for memberships and match-day tickets since the end of last season and we want to push that a bit further if we can.
"The membership campaign will run for most of the remainder of this calendar year and if we need extra support to sell tickets for certain matches we can do that.
"With retail the chairman has made a big investment into the amount of stock we have ordered to avoid some of the slight issues we had last season with unexpectedly high demand for certain items.
"Credit too to Corendon Airlines, the new front of shirt sponsors who agreed to continue the blackout design and for allowing us to use a monochrome version of their logo."
Thomas added the club is also exploring international markets.
He said: "We're acutely aware of the need to balance expanding the club's brand recognition globally with still being a cornerstone of the city that we represent. This includes continuing to work with local businesses such as 43 Clicks North."
The agency agreed a deal earlier this year to promote match ticket sales for Leeds Rhinos. Ellis said the move into football is significant and will see the company use its skills in paid social and paid search to engage Hull City's online audiences.
He said: "The purpose is to provide digital performance marketing for businesses and it's not just about the bottom line.
"It's about trying to unblock the challenges to a business and drive real, measurable performance by creating new customers and increasing customer retention across the board.
"Our mission statement is to put Hull on the map in a digital world by building an eco-system of digital knowledge that benefits the city itself, with more talented people to support local businesses to enter the digital foray in the right way.
:::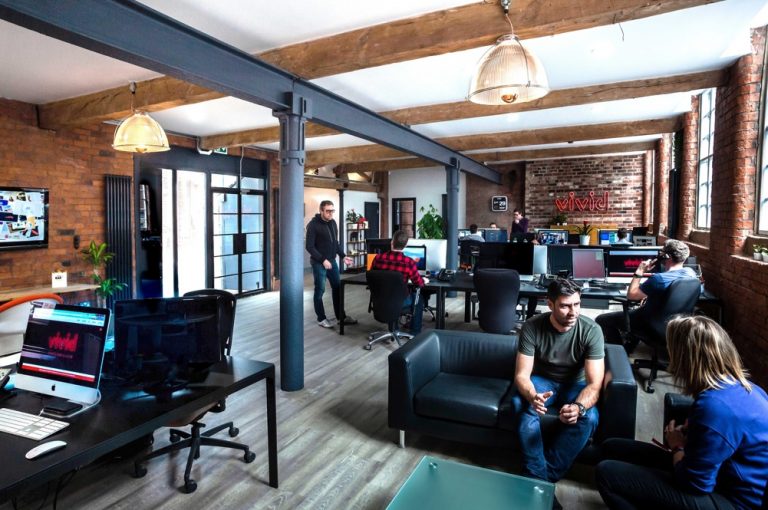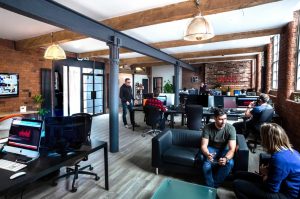 Sheffield creative marketing agency Vivid is celebrating a major client appointment after securing outdoor and travel clothing specialists Rohan to create a series of campaigns throughout 2022 and 2023.
Rohan has given Vivid a core aim of working with its internal team to create multi-channel campaigns for its 2022 and 2023 marketing calendar.
Vivid will work with Rohan across all its marketing channels and serve as an extension of its internal marketing and creative teams.
Rohan was founded 50 years ago in Skipton, North Yorkshire, and opened its first store in 1983. It now has 54 shops across the UK.
Vivid managing director, Gerry Arcari, said: "This is a significant client win as Rohan is a firm that I have long admired. We are excited about working with them across all their marketing channels as it really enables us to build a relationship with the whole Rohan team.
"Our aim is to excite existing customers with engaging campaigns while attracting new customers across the outdoor and travel sectors.
"Vivid's primary function as an agency is to deliver profitable and sustainable marketing models for our clients. We closely monitor the results and continuously optimise campaigns to deliver increased ROI. And we look forward to doing the same with Rohan."
Giles Polito, marketing director at Rohan, said: "We're pleased to be working with Gerry and his team at Vivid to jointly create a series of highly engaging campaigns.
"Already the quality of ideas for our autumn campaign have given us great confidence that Vivid are the perfect choice as our creative partner to provide us with multichannel creative campaigns.
"The Vivid team have demonstrated that they are invested in Rohan, our brand and products. We're excited to see where the relationship takes us."
:::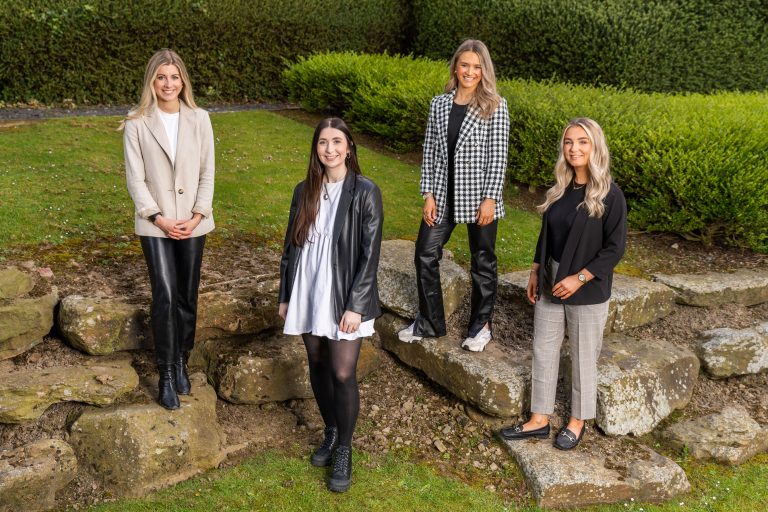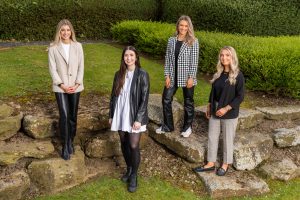 PR and communications specialist, Wild PR, has been appointed by The Kid Collective, an online retailer of wooden and sustainable children's toys and products.
Following a successful working relationship with sister brand The Nappy Gurus (a sustainable baby store), Wild PR will now support The Kid Collective with a range of PR activities ahead of its peak season over Christmas.
Services Wild PR will deliver include both traditional and digital PR.
The Kid Collective is a female-led team offering a collection of brands that champion fun, imaginative and inclusive play for all.
This latest appointment for Wild PR follows a flurry of new client wins including dog food brand Dragonfly Products, software development company Propel Tech, sustainable waste management organisation Envirovue and community interest company Fertility Matters At Work.
Based in Huddersfield, and founded in 2014, Wild PR works with clients in the e-commerce, professional services, travel and manufacturing sectors.
Laura Davies, founder of The Kid Collective, said: "We're so excited to appoint Wild as our PR team. Following such a successful relationship with our sister brand, we are confident of seeing some amazing results as we move into our peak season, and beyond.
"We're passionate about the toys we sell, the growth they inspire in little people, and that play matters – Wild are absolutely the right team to understand our messaging and produce results."
Katrina Cliffe, managing director of Wild PR, added: "We're over the moon to strengthen our working relationship with the teams behind both The Nappy Gurus and The Kid Collective with this new appointment and we're really looking forward to supporting the brand ahead of the festive season.
"The products they have on offer for parents are really great and we are confident we can help them showcase these to a wider audience and strengthen their market position in 2022."
:::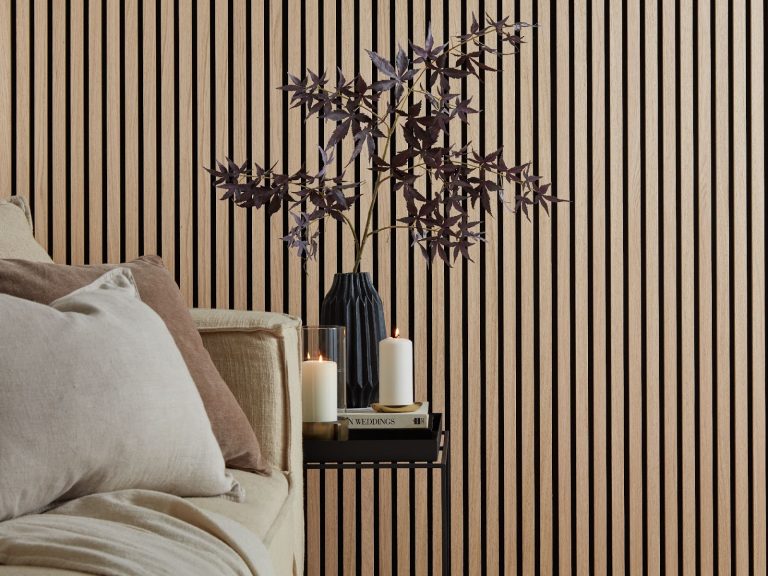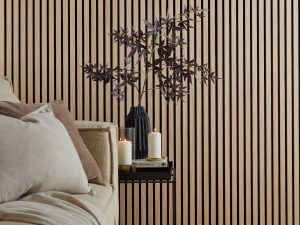 Sheffield-based agency, The SEO Works, has been selected to take Naturewall's SEO approach to a new level.
Founded in 2018, Naturewall has since then grown to become one of the main entities in the UK that manufacture and supply sustainable wall coverings.
Following the company's UK success, it has decided to begin expansion into the international market.
This involved investing in a new website which migrated its domain to a .com site. Following the migration, the performance of the website within search engines began to suffer.
This led the business to approach the SEO agency, in order to assist it in making this new domain more visible to its freshly established international audience.
Esme Westmoreland, head of marketing at Naturewall, said: "Off the back of our investment in a new .com website, and upgrading to Shopify Plus, we want to bolster our organic positioning and found SEO Works to be the best agency to grasp an understanding of the business and strategy moving forward.
"They provided the most informative audit of the initial problems and we're looking forward to working with the team to position Naturewall as the market leader of decorative wall panels in the UK, and internationally."
Alex Hill, sales director of The SEO Works, said: "Working with a company like Naturewall who are attempting to break into international markets is always a great opportunity for us here, as our team has the expertise and knowledge to achieve this for them.
"It's always good to be involved with companies who remain true to their values like Naturewall do, as we feel this also reflects us as a business."