Liquidators called in after food producer fails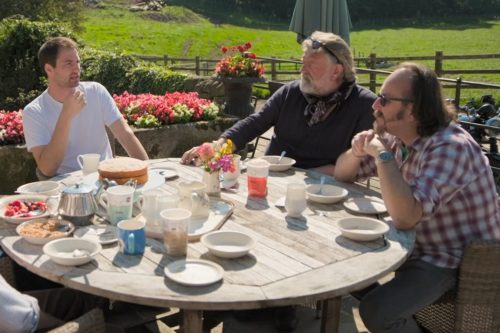 A Skipton food business which last year featured on BBC programme Hairy Bikers for its Icelandic-style skyr yogurt products has closed.
Hesper Farm Dairy diversified in 2015 as it attempted to secure its long-term future after falling milk prices created financial challenges.
The initiative was led by Sam Moorhouse, the third-generation of the family, 60 years after his grandfather George had started an Aireburn Herd at the farm on the edge of the Yorkshire Dales.
It boasted of being the first farm in Britain to make skyr and its award-winning products had been stocked by Waitrose and Morrisons, as well as independent and artisan retailers.
TV chefs Dave Myers and Si King visited the farm as part of "The Hairy Bikers Go North" series that was broadcast last autumn and showcased independent food producers and retailers across the region.
Skyr yoghurt is made in a 24-hour labour-intensive process, with minimal mechanisation, by incubating skimmed milk with live active cultures and straining away the whey.
But the business found that developing the business was cash-intensive. The family spent £200,000 before Hesper Farm Dairy received investment in 2019 from Elland-based BCA Group to support its growth plans, six months before the first Covid lockdown.
The business lost £110,000 in the first year of the pandemic and took on a £350,000 CBILS loan from FW Capital's debt finance part of the Northern Powerhouse Investment Fund in 2021 to try and stabilise its position.
However the impact of increasing logistics costs, coupled with broader economic headwinds, meant some of its contracts had become loss-making in recent months.
All of its staff were made redundant and the company ceased to trade before Howard Smith and Rick Harrison from Interpath Advisory were appointed joint liquidators.
Smith said: "As the first UK farm to produce skyr, Hesper Farm Dairy was something of a pioneer, successfully supplying into a variety of stores, from local artisan shops to some of the UK's leading supermarkets.
"However, like so many other small businesses operating in the food and drink sector, the Company faced challenges in scaling up the business and the pressure this puts on costs and margins over the medium-term."
The liquidators are now looking to sell plant and machinery as well as find a buyer for the brand.