People: Switalskis Group; Howarths; Headstar; and more
Yorkshire law firm, the Switalskis group, has recruited senior IT professional Nigel Stott into a new head of IT role.
Following a period of growth and investment that saw Atherton Godfrey and Pryers become part of the group in 2021, Stott is the third head of department to join the law firm in recent months.
Gaynor Appleyard and Julie Guest arrived as head of marketing and business development and head of people, respectively.
As head of IT, Stott will provide Switalskis' legal teams with technology and support. This will include leading the ongoing evolution of the firm's in-house case management system, enabling the legal team to focus on client service.
Stott brings a wealth of legal technology experience to Switalskis, having spent two decades leading IT teams in law firms across the region. He has also worked with legal technology providers and, most recently, as a consultant at independent IT consultancy Baskerville Drummond.
He said: "I join Switalskis as it continues a phase of transformation, where technology will play an important role in the future growth of the business.
"This is a fantastic opportunity to work in a challenging environment within a forward-thinking firm that has a strong reputation in the market. The existing in-house IT team has extensive experience and I'm really looking forward to working with them."
John Durkan, group managing director, added: "Nigel has seen life from both sides of the fence, having worked within law firms and as a consultant advising on IT strategy and infrastructure projects.
"As a result, he has a well-rounded picture of the IT requirements and priorities of law firms, and how to move technology projects forward in a way that works for everyone involved.
"We're excited to see the impact Nigel's new role will have on the business in the coming months."
:::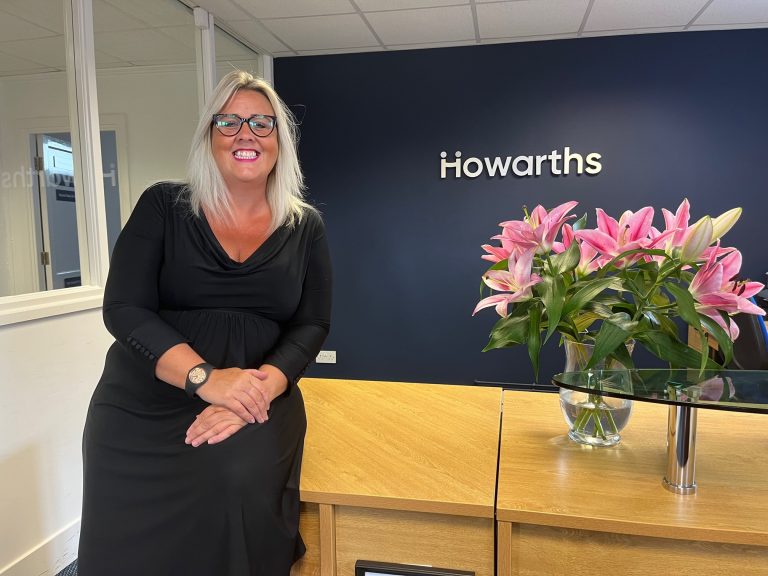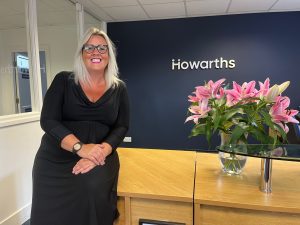 HR, employment law and health and safety specialist, Howarths, has bolstered its HR team with the appointment of HR advisor, Sally Mason.
Mason joins Howarths from education provider Polaris Trust, where she held the role of HR lead.
She will work with Howarths' clients to provide support with HR issues and advice, as well as supporting HR growth partners Cath Crane and Katie Fletcher with the delivery of projects through the Howarths HR Growth Club.
Gavin Howarth, owner and managing director, said: "I'm pleased that Sally chose to join the Howarths team. Her thorough knowledge of the HR landscape – and detailed understanding of the more functional aspects of HR – will be hugely beneficial to our clients."
:::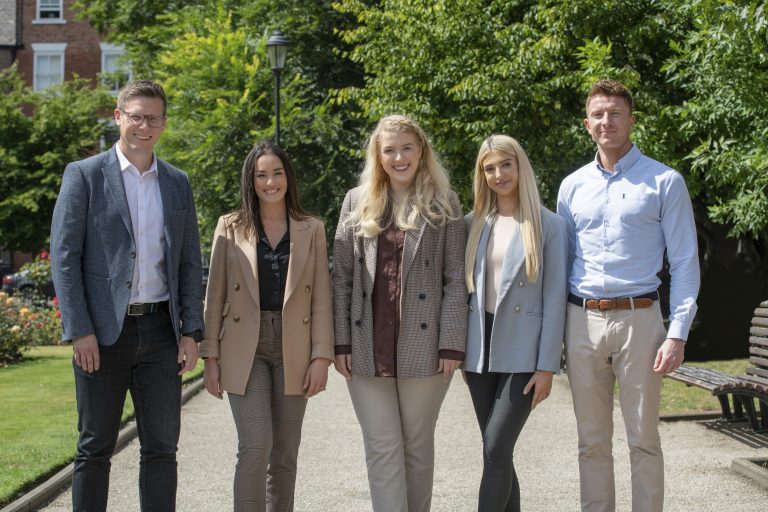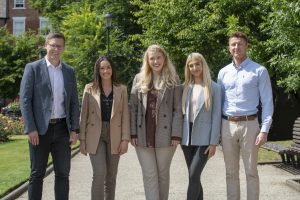 Leeds-headquartered finance recruitment consultancy, Headstar, has made two new senior hires and three promotions to its team following record demand for its services.
Simon Webster has been appointed consultant finance director and recruitment lead for the Humber and South Yorkshire, in a newly created role that will see him focus on recruiting talented finance directors for clients in those areas, as well as providing finance director level consultancy services.
An experienced and highly regarded finance director himself, with a well-established network in the region, Webster will be responsible for building the company's burgeoning presence and client base in both areas.
His appointment further bolsters the company's growing team of qualified finance directors, headed by its chairman Neil Muffitt and managing director James Roach, with the team providing an extensive range of finance consultancy services including turnaround and transformation support, as well as part-time and portfolio financial directors.
Karis Splaine has been appointed associate consultant with a focus on recruiting part qualified accountants.
Her appointment comes at a time when the company is seeing surging levels of demand in this area of the market, with the division expected to grow further in the coming months.
Headstar has also promoted three members of its 19-strong team.
Jenny Mayer is now associate director, further strengthening the company's seven-strong leadership team.
She now leads the company's industry and practice divisions and will be working with the board of directors to drive Headstar's growth strategy, while continuing to recruit for finance director and chief financial officer roles across Yorkshire.
In addition, Ross Wallace has been promoted to senior consultant in the practice division, while Niamh Hellewell, who joined the business as an apprentice in 2018, continues her rise through the ranks, following her promotion to senior consultant in the transactional finance team.
Alongside expanding its team, the company has doubled the size of its Leeds city centre headquarters as it prepares for further growth over the next 12 months, with the aim of growing its team to 35 consultants by 2030.
Managing director, James Roach, said: "Simon and Karis's appointments further strengthen our unique offering which sees us provide straight-talking, evidence-based advice in both the management and recruitment of finance teams.
"Simon's arrival, in particular, marks a milestone moment for the business as we look to grow our client base more widely across the region, and comes at a time when demand for our finance director level consultancy services, such as our turnaround services, continues to grow as businesses face into the challenging economic backdrop."
:::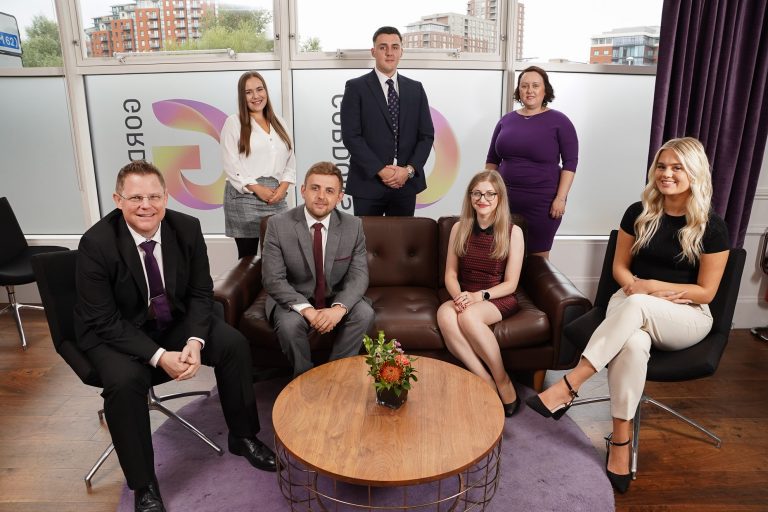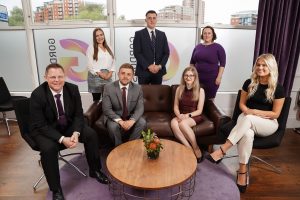 Leeds and Bradford-based law firm, Gordons, has welcomed its latest cohort of aspiring lawyers with the appointment of three new trainee solicitors and two apprentice solicitors.
Antonia Nita, James Harrison and Arran Crump have started training contracts and will undertake four six-month seats which will see them involved across various Gordons specialisms.
Taylor Barker-Hales and Neve Cooper have joined the Gordons Law Apprenticeship.
As apprentices, they will both train to become qualified lawyers through a combination of hands-on experience and academic study. Gordons will pay their salary and course fees.
Corporate partner Amy Pierechod is responsible for mentoring and managing the trainee solicitors while Gordons Law Apprenticeship graduate, Megan Stocks, will do the same for the apprentices.
Gordons partner, Victoria Davey, said: "There is fierce competition for our training contracts and apprenticeships, which means we see some outstanding candidates.
"All five of our new trainees and apprentices were exceptional during the recruitment process. Each one of them demonstrated their clear potential to become trusted advisers who will build strong relationships with clients and colleagues.
"We have a particular 'people first, lawyers second' culture at Gordons and will always support and encourage people who demonstrate great attitudes."