Shortlisted city sets out its case to host Eurovision 2023
After being shortlisted as one of seven potential host cities for Eurovision 2023, Sheffield is a step closer to its goal following approval of a bid by its council's Strategy and Resources Committee.
Sheffield was revealed as a shortlisted host city on 12 August, after submitting a regional bid to host in solidarity with and on behalf of Ukraine in 2023.
The competition was meant to be staged in Ukraine, but has been shifted to the UK due to the Russian invasion.
Councillor Martin Smith, chair of the Economic Development and Skills Policy Committee at Sheffield City Council, said: "Sheffield ticks all the boxes. We have great facilities, connectivity, diversity, vibrancy, but more importantly we bring warmth and unity with Ukraine firmly at the heart of this journey, and we're in it to win it.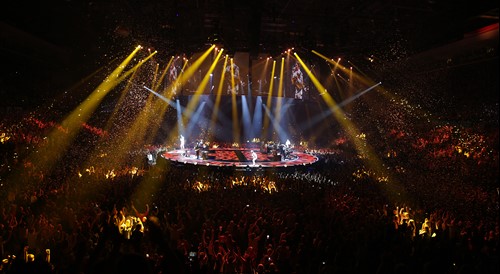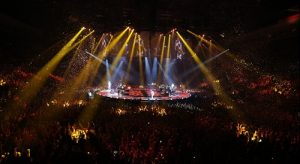 "As they are the rightful host nation, Ukrainian culture and communities are at the centre of our plans.
"We have a long-standing historical relationship and a growing Ukrainian population here in Sheffield and we're extremely proud and humbled to have this opportunity on their behalf.
"Of course, there are challenges but every city in the running will face the same hurdles.
"What sets us apart is our pedigree and track record for delivering major international events, our vibrant nightlife and entertainment, our abundance of green space and opportunity for adventure, and of course as the UK's first City of Sanctuary it's our people and the welcome we give to those from all over the world."
Councillor Terry Fox, leader of Sheffield City Council and chair of the Strategy and Resources Committee, said: "This is a fantastic opportunity, like we've never had before, and though not without difficulty, the benefits for Sheffield and our Ukrainian communities are enormous.
"In what we know will be a year with some challenges, we have looked at this to make sure we do not put our city and services under unnecessary pressure.
"We are wholeheartedly behind this bid, and our ability to show the world that Sheffield is the UK's centre for culture and creativity. We're ready to showcase our wonderful, welcoming city to the world, along with the beautiful and unique culture of our Ukrainian friends."
If Sheffield's bid for the competition is successful, the city's Utilita Arena will be the hosting venue. A decision is expected to be made in the coming weeks.