Scale-up business makes first acquisition since £1m funding round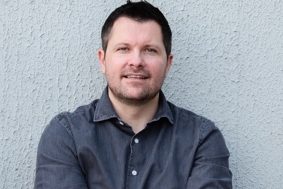 Vivify, the Manchester-based digital scale-up platform has made its first acquisition since a £1m funding injection led by multi-family investment office, Arete, earlier this year.
The takeover of fellow school lettings business, Tadcaster-based Community Hire, will enable Vivify to expand its work in helping schools to hire out spaces to local community groups outside teaching hours.
Vivify now works with more than 80 schools throughout the country, giving them a platform to generate additional income and leverage their facilities for the benefit of the wider community.
Schools are facing increasing cost pressures, including rising energy costs, and the Vivify model helps provide a platform to create additional revenue with no incremental costs.
Community Hire was founded in 2020 in North Yorkshire by Jon Goodrick. The platform has quickly grown to a team of 30 and currently works with 16 schools, predominantly across Luton, London and Bristol.
These schools will now form part of the Vivify network, which is already enabling private clubs, groups and grassroots teams to access high quality leisure facilities in their local area.
Russell Teale, CEO at Vivify, said: "Community Hire has achieved an impressive amount in such a short space of time. With the community lettings market so fragmented, this was a great opportunity to invest in a like-minded company to enable us to grow market share and help more schools and communities across the country.
"Our social purpose drives us every day as we continue to scale quickly. This acquisition is a great geographic fit for Vivify and will help us generate vital incremental revenue for schools across Luton, London and Bristol.
"With over 39% of sporting facilities locked behind school gates, we're delighted to be opening more doors to local communities to provide access to facilities leading to a happier and healthier lifestyle."
Arete, which is based in Liverpool and has a Manchester presence, was led by Simon Lord, Andy Critchley and Briony Fagan, who have been working closely with Vivify since first investing in the platform in 2020.
The Arete team said: "Platforms such as Vivify and Community Hire have already proven that there is a latent market for school facilities to be more easily accessible by external groups to unlock benefits for the wider community, especially during this financially challenging time.
"Vivify's acquisition of Community Hire is a strategic step in the company's growth plan and now with this expanded presence in schools in the south of the country, we're looking forward to working with them to develop this further."
Legal advice was from Hill Dickinson, Matt Noon and Elan Iorweth and tax advice from Claritas, Matt Hodgson and Peter Hully.