Firms adopt new approaches to recruitment and retention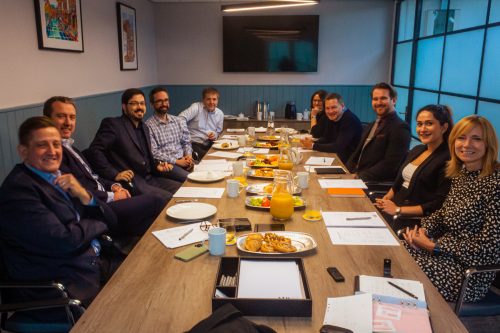 These are tough times for businesses. There are rising costs, recruitment challenges, a changing attitude to work, and a lack of clarity about the immediate future, never mind the long term.
Navigating through these uncertainties was the subject of a breakfast roundtable organised by TheBusinessDesk.com and sponsored by law firm Tyr, which hosted the event at its Leeds office on September 12.
The old adage has it that every challenge is an opportunity, and the mood of the business leaders was optimistic as they described how their firms were adapting to the changing ecosystem in their sectors.
Almost all, however, found retaining and recruiting good staff a challenge. How each positioned themselves to overcome the talent shortage was a fascinating overview of the particular issues faced across multiple sectors.
Wayne Topley, managing director of the Cedar Court Hotel Group, said the current recruitment market forced changes in the traditionally labour-intensive hospitality sector, which bore the brunt of lockdown before other sectors.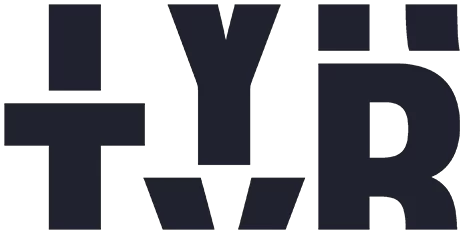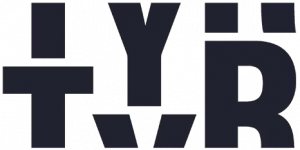 With the first lockdown, he said, he and his leadership team realised, "We have to change our perception, we have to change our offerings, we have to change the way we pursue our talent bank, we have to change how we look after people."
Those changes continued. "Hospitality has always paid minimum ages, that's been accepted. We're not now. We're 15%, 20% above minimum wage, and that's a fundamental difference. Two and a half years ago you would never, ever look at the profit and loss and say we can afford to pay that.
"And attrition is just as important as recruitment, and that's fundamentally changed our business. And that's all businesses in hospitality – the ones that haven't [changed] are either on a 50% agency cost or are struggling to keep their opening hours."
These changes in hospitality and F&B, he said, were why you could no longer find a good restaurant open in Leeds on a Monday night: the staff now get a night off.
Sarah Hex, business development manager at Mercia Asset Management, said she had seen a change in businesses' approach to recruitment and retention. "People have had to switch, and they're hiring on behaviour and culture rather than skill. When you hire on skill, someone else is going to come along and pay them some more."
That was certainly true In the tech sector, where attendees said the major recruitment challenge for regional firms was London-based competitors offering remote workers London salaries.
Adam Roney, owner of digital transformation specialists Calls9, said his firm had changed its offerings during lockdown and hired to support the new direction. "We had a series of work in a particular sector that we thought was going to carry us through, and it vanished overnight. That's 25, 30% of the business.
"Technology is about rapid reinvention, so we took a different reading of where the market was going to be, we engaged with businesses and found a message that worked. It was just listening to the customer. We knew where they were, we adapted around them and we hired accordingly.
"Technology does not respect borders. If you have people working completely remotely, and a massive increase in cost base, it does raise the question of whether you look at near-shoring, off-shoring, far-shoring,
"We've always had a UK-based team. We also have an overseas team, and clients are much more receptive to that now, whereas before you probably hid that away a bit.
"We were always a global business, but we've had to become more global and we're a bit more transparent about it now. And we've been able, because of that, to scale much more rapidly. And get into some interesting conversations. It's a bit trite to say it was a good thing, but we made good of it. We came out of the other side much stronger."
Propeltech managing director and owner Andy Brown's response to the talent shortage was to target university leavers. "You have to be more open minded about everything you're doing. Out industry is growing quite rapidly. There's a a lot of external growth pressures. It's a matter of finding people as much as anything.
"We've taken a different approach and are looking at university leavers and also apprenticeships, actually trying to get people in the office so we can create a structure around bringing new people into the industry."
Luisa D'Alessandro, partner at law firm Tyr, said apprenticeships were also part of their approach.
"The view we've taken is that it's not so much about having a role and needing to fill it, it's much jmore long term. We will look at the potential of a person and recruit very much on the right candidates as opposed to a more immediate need. I realise that's probably not the same in other sectors.
"I think the wider view, moving away from traditional routes of recruitment, is particularly important. The apprenticeship route can give some fantastic opportunities for people. One of the benefits is that because it is a longer term relationship it is hopefully a bit of loyalty and commitment and trust.
"It's about adapting and looking at what the future miught bring. At the end of the day these people we're talking about, they are the future, and we have to make sure that come on board, that they are trained, and that they stay."