People: Brown Butler; Switalskis Solicitors; CBRE; and more
Accountancy firm Brown Butler has welcomed Kevin Hoult as a director.
Joining the firm as audit and accounts director, he brings almost three decades of experience working with both large and small businesses.
With a focus on delivering effective and efficient compliance services, Hoult supports a range of sectors and has considerable experience assisting group companies in the UK, Europe and US.
Alongside his audit and accounting work, he also assists clients with succession planning, helping them to achieve their long-term objectives.
Hoult said: "I am looking forward to working with an exceptional team covering a wide range of expertise, combined with the flexibility and approach that an independent firm can deliver.
"Brown Butler has an incredible reputation for the high quality of service it delivers, as well as the opportunities it provides to its team."
James White, Brown Butler director, added: "Kevin brings a wealth of knowledge and experience to this role, as well as a practical and commercial approach.
"We are delighted that Kevin has joined Brown Butler and he will further strengthen to our already exceptional audit and accounts department."
:::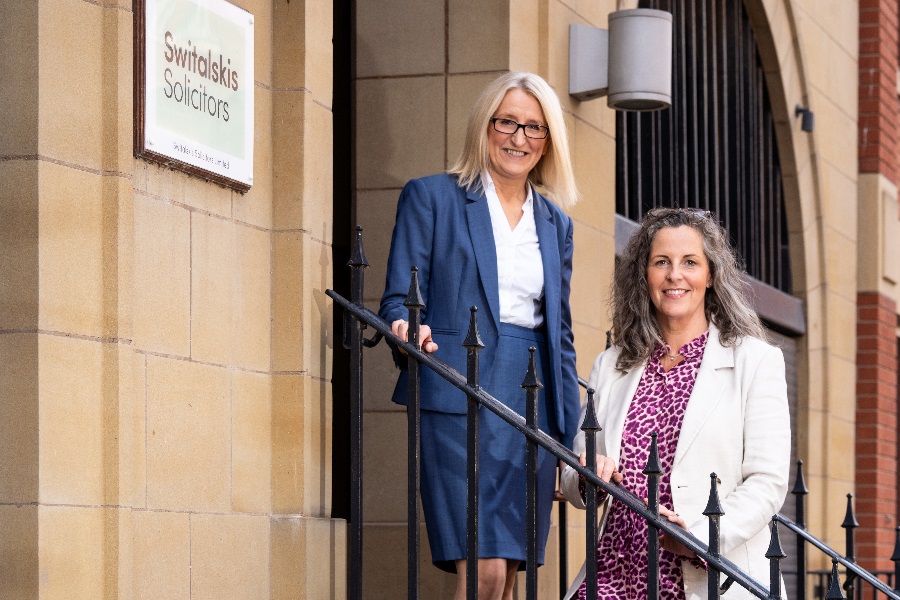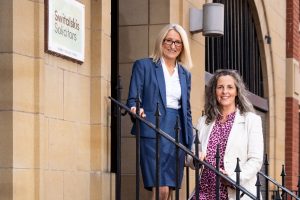 Switalskis Solicitors has strengthened its growing clinical negligence team with the appointment of director and specialist in serious birth injury cases Kay Barnes.
As director, Barnes will develop and lead a team of clinical negligence specialists from Switalskis Solicitors' Leeds office, adding to the firm's nationally acclaimed department which is led by Suzanne Munroe and has more than 90 employees.
With 25 years experience, she joins the department from her previous role as partner at Simpson Millar.
Before becoming a solicitor in 1997, she was a qualified nurse and midwife for 14 years and has extensive clinical knowledge and experience that will support her work with the baby loss and birth injury teams.
She said: "My route into the legal profession is somewhat unusual but many of the skills I gained in a medical setting, including patient/client care and supporting people at a time of desperate need, are invaluable. I started my legal career in family law but I quickly realised it wasn't for me. When I began in clinical negligence it was like putting on a glove. I'd found a role which suited me perfectly and I haven't looked back since. It has allowed me to continue to do something I love and am passionate about, which is providing support for people in challenging circumstances.
"I regard Switalskis as one of the few law firms which genuinely puts its clients at the forefront of everything it does, and I wanted to be part of that. Suzanne is a very well-known figure in this area of law and together I am confident we will best meet the needs of clients who seek our support."
:::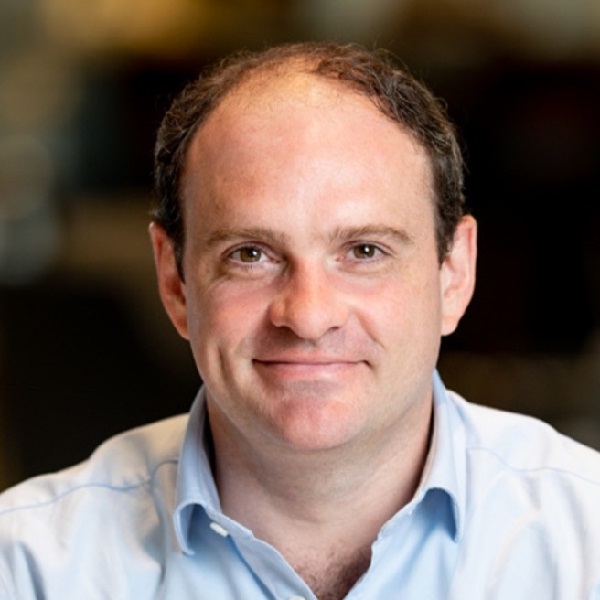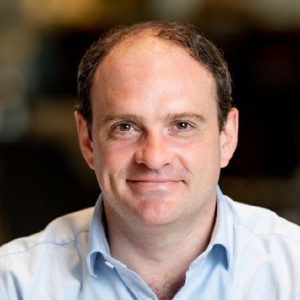 York-based RAW Charging, a provider of electric vehicle charging solutions and infrastructure, has recruited Nick de Mestre as chief financial officer.
He joins RAW from FTSE100 property company Landsec, where, having joined in 2017 as head of investment for Landsec's London portfolio, he was most recently a member of the group executive committee with responsibility for strategy, research, sustainability and data/innovation.
He has a wealth of corporate finance experience and has worked across the infrastructure space, particularly in the energy sector having led M&A and business development for Centrica's distributed energy and business solutions unit prior to joining Landsec.
Taking on the role of CFO, de Mestre joins at a time of rapid growth for RAW following a successful capital fundraise that will support its £250m electric vehicle installation plan. The raise was funded by Antin Infrastructure Partners, a leading private equity firm focused on infrastructure investments.
RAW has recently launched charging facilities at the McArthurGlen Designer Outlet York, Crown Point Shopping Park in Leeds and has recently announced a community partnership with Oxford City Football Club. RAW has also launched the Charge Yard facility in Slough and has worked on a number of Greene King and Aviva sites across the UK. RAW looks to continue delivering destination charging across the UK and Europe.
Bruce Galliford, CEO, RAW Charging, said:"We are delighted to have Nick joining as CFO of RAW Charging. Nick's expertise in the energy and property sectors will help us as we continue to deliver EV charging across the UK and Europe. Nick is an excellent addition to the team, and we look forward to working with him."
de Mestre added: "I am excited to be joining RAW Charging at such a pivotal moment. The team has delivered significant growth in a short period of time, and I look forward to using my experience to help take the business to the next level."
:::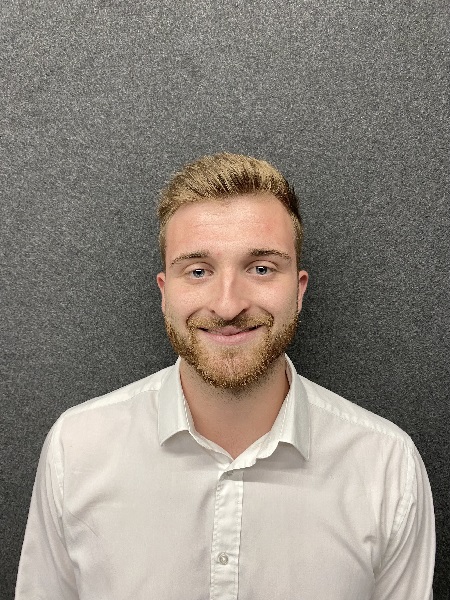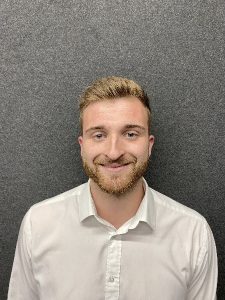 Real estate advisor CBRE has welcomed Bradley Palmer as valuation surveyor to strengthen its OPRE North team.
He will be based in Leeds but will provide additional support across the North.
Palmer returns to CBRE having been with the business on his placement year supporting the specialist markets team before returning to Sheffield Hallam University, graduating with a first class degree and subsequently qualifying in commercial practice at Arcadis (advisors to Wakefield Council).
He will focus on valuations of licensed, leisure and healthcare properties at CBRE. With this latest appointment the team extends to eight across the North focusing on the operational real estate sectors covering valuation, advisory and transaction services.
Alastair Jack, director, CBRE OPRE team, said: "Bradley brings a background and knowledge across our sectors and will provide us with additional capacity to deliver best in class client advice, which is what our team has proudly built its reputation on. We look forward to welcoming him back to further bolster our offer."
:::
::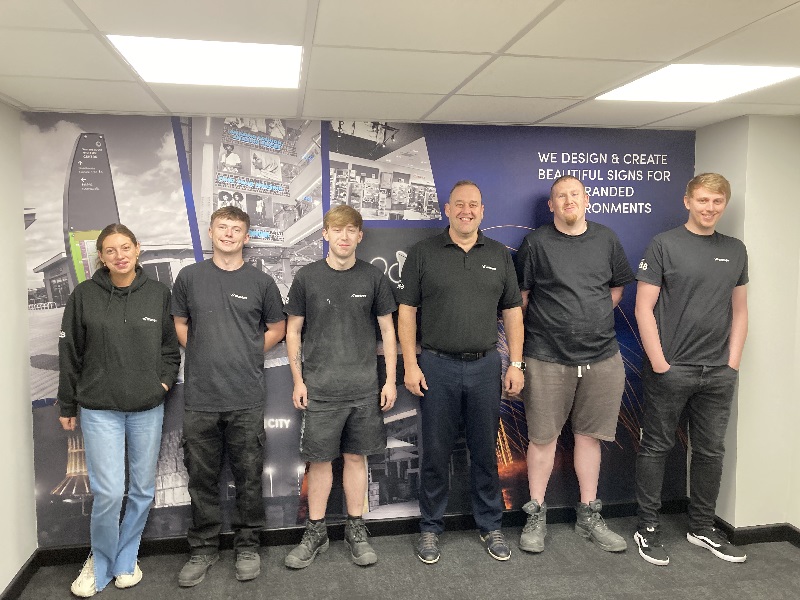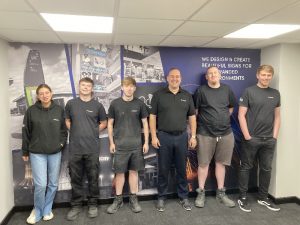 Leeds-headquartered signage manufacturer Widd Signs has made 11 appointments to its team following a host of new business wins.
The company has hired four people to its installation team including three former employees. Gavin Taylor, Kevin Miller, and Paul Wilkin have returned to the business with new recruit Konnor Oldfield joining for the first time.
The teams are responsible for installing signage for the company's clients across the UK and overseas.
Joining the installation team are five recruits to the company's North West base including project manager Colin Davies and project coordinator Olivia Arnold-Woolham. The duo have doubled the existing project management team in St Helens which is responsible for ensuring the efficient processing of orders through the factory and the highest standards of delivery for customers.
New apprentices Kai Bednarski and Jamie Heeson also join the St Helens manufacturing facility where they are studying Signage Technician Level 3, a 24-month distance learning course at Walsall College.
Phil Johnson joins as assistant paint sprayer in Widd Signs' North West paint and finishing team.
The company is further strengthened by the appointment of graphic designer Matt Leyland who joins the company with three years' industry experience and Kay Dickson joins as project coordinator at Widd Signs' Leeds base following a career in project management for several print companies.
The appointments have come as the business continues to experience strong demand for its signage services, which include consultancy, design, production, installation, and maintenance.
The company continues to invest in its 20,000 sq ft St Helens factory which it acquired in 2020, including the purchase of new technology.
Gary Williams, managing director at Widd Signs, said: "Whilst we're all navigating a changing business landscape, we're committed to investing in talent and equipment to continue our place as a leading signage specialist.
"We're continuing to deliver sizeable projects across the retail, construction, education, and leisure sectors, and we've made these eleven hires to further strengthen our team and ensure we're best placed to meet the strong demand we're seeing for our services."
:::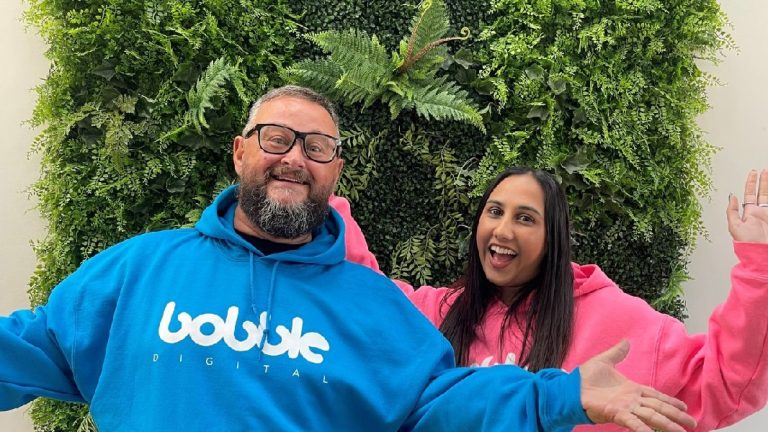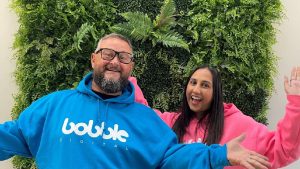 Two senior digital marketing specialists have joined Leeds-based Bobble Digital.
The two recruits bring extensive experience in their specialist areas of SEO and pay-per-click and paid media advertising.
Senior SEO executive Priya Mistry joined the Bobble Digital team in August, moving from a previous marketing manager role at Peterborough-based fleet management firm Fleet Serve.
Guy Mains also joined the team this month as senior paid media manager after specialising in pay-per-click and paid media advertising for over ten years.
CEO and founder of Bobble Digital, Manpreet Singh, said: "We are so excited to welcome Priya and Guy to our team, who will play key roles in the business – supporting other team members and clients. Both our recruits are highly skilled professionals who are already an asset to our close-knit team."