Mortgage lenders withdraw deals as pound slumps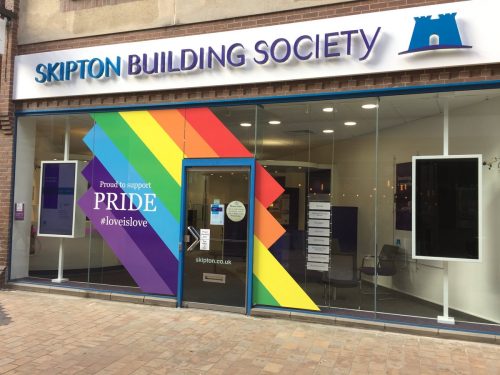 Some mortgage deals have been halted by Yorkshire-based banks and building societies due to the pound's volatility following the Government's mini-budget.
Virgin Money and Skipton Building Society have both stopped mortgage offers for new customers, but said submitted applications would still be processed. Meanwhile, Halifax said it would stop mortgages with product fees, which can result in better repayment rates.
The Bank of England has said it would "not hesitate" to hike interest rates to curb inflation, after the pound dropped to a record low against the US dollar. Overnight, the pound appeared to settle at $1.07.
It comes after Chancellor Kwasi Kwarteng's vow to slash taxes further at the weekend, on top of last Friday's mini-budget, where he revealed the biggest tax cuts in 50 years.
The plans will demand a significant rise in Government borrowing. Investors' fears about the UK's ability to repay that debt have resulted in the value of the pound being forced down.
Some investors think the Government's tax cuts will lead to people spending more, which will drive up prices. So in an effort to limit price rises, the Bank could raise interest rates sooner and faster.
The Bank of England confirmed it would draw up a full assessment as to whether it should change interest rates yet again at its next meeting on 3 November.
This has led to forecasts that interest rates could more than double by next spring to 5.8% from their current 2.25%.
A spokesman for Virgin Money has said its decision to withdraw deals for new customers was down to current market conditions. Both it and Skipton Building Society said they would release a new range mortgage of deals in coming weeks.
Halifax said from Wednesday this week it would halt mortgage products that come with a fee "as a result of significant changes in mortgage market pricing we've seen over recent weeks".
\
'); } } }); googletag.enableServices(); }); googletag.cmd.push(function() { googletag.display('div-gpt-ad-1455904060045-0'); }); googletag.cmd.push(function() { googletag.display('div-gpt-ad-1455904060045-1'); }); googletag.cmd.push(function() { googletag.display('div-gpt-ad-1455904060045-2'); }); googletag.cmd.push(function() { googletag.display('div-gpt-ad-1455904060045-3'); }); googletag.cmd.push(function() { googletag.display('div-gpt-ad-1455904060045-4'); }); googletag.cmd.push(function() { googletag.display('div-gpt-ad-1455904060045-5'); }); googletag.cmd.push(function() { googletag.display('div-gpt-ad-1455904060045-6'); }); googletag.cmd.push(function() { googletag.display('div-gpt-ad-1455904060045-7'); }); googletag.cmd.push(function() { googletag.display('div-gpt-ad-1455904060045-8'); }); })