Property people: Eshton Group; CBRE; Bradley Hall; and more
Leeds-based commercial property developer and investor, Eshton Group, has strengthened its senior team with the appointment of David Aspland as director.
He has more than 25 years' experience in the commercial, residential development and investment property market having previously worked for Donaldsons, Unite PLC and as a director for Savills and a partner at Carter Jonas. Following this, in 2017, he joined Illuminating Investments.
His role at Eshton Group will centre on identifying opportunities for acquisition by further building on his extensive network of agents and developers in the Yorkshire region, and tapping into relevant property trends to drive the most value from the sites and opportunities on offer.
Aspland said: "Eshton Group have made their position in the market clear; they're ambitious and are targeting strong growth over the coming years; proactively chasing exciting investment and development opportunities.
"I want to use my experience to further strengthen their existing team and bring in new prospects to drive even more momentum.
"I'm excited about this next stage in my career, knowing I'm going to be part of such an enthusiastic and vibrant team that shares my ambitions when it comes to the role commercial property can play in supporting our economy."
Jonathan Chapman, director at Eshton Group, added: "David's reputation precedes him, for all the right reasons. He is a mainspring within the region's commercial property market, having spearheaded a plethora of acclaimed property transactions across many sectors of the market.
"We couldn't be happier to have him on our team and look forward to seeing where we can go with him playing such a key role in our business."
:::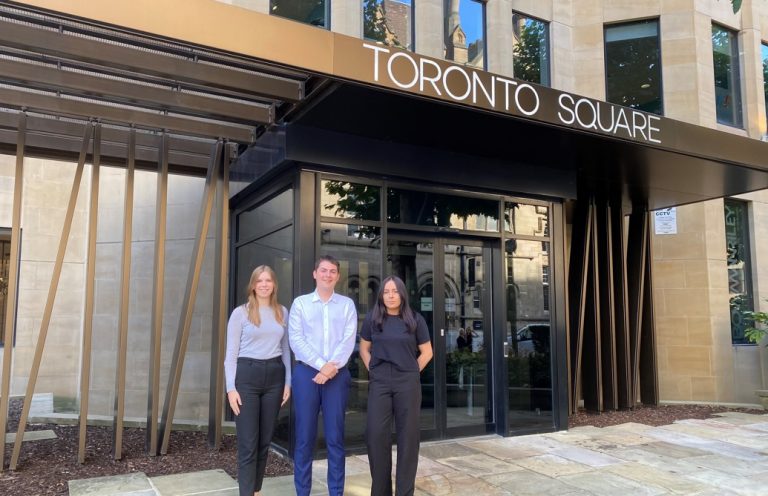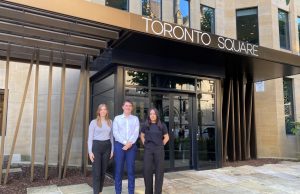 Global real estate advisor CBRE has welcomed its latest influx of emerging talent with three new graduates joining the Leeds office.
Clare Hill (MSc Real Estate Management and Development) at Herriott Watt University; Bethan Williams (BA (Hons) French and Linguistics) at University of Leeds and Matt Giloney (MSc Real Estate) at University of Sheffield have been recruited to the team on the company's comprehensive graduate training programme which starts in the autumn.
Hill and Williams have already joined, assisting the Rating and Investment Property teams prior to the start of the graduate scheme.
CBRE recruits graduates who are passionate about property, but who also possess the academic edge to help take the business to the next level.
Michael Porter, senior director, CBRE Leeds Valuation team said: "We are pleased to welcome this year's intake of talented and enthusiastic graduates to the team.
"We look forward to nurturing their creativity and helping them to thrive and grow with us through our extensive support programmes. They will be able to explore the right career path and learn from leading professionals in a fast paced industry."
:::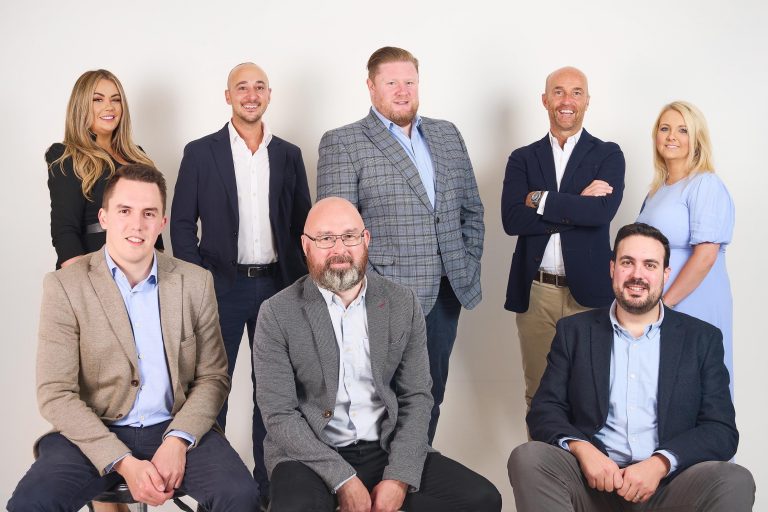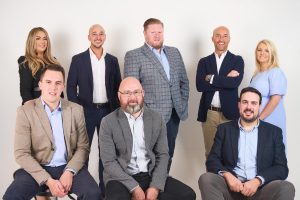 A property agency has bolstered its board to supercharge ambitious growth plans.
Bradley Hall, which has a base in Leeds, has appointed a new board member while strategically aligning its current board member roles as it looks to increase turnover from £4.8m to £10m over the next three to five years, while its team will grow from 58 to 120.
Cassie Moyse joins the board of directors as group marketing director. Three of the firm's shareholders take on roles which will see them concentrate on strategic growth of their own areas of the business.
Richard Rafique will become managing director – commercial, Matt Hoy becomes managing director – residential, David Cran becomes managing director – Yorkshire, while Catherine Bowley and Paul Czerepok will remain as group operations and group finance director respectively.
The newly defined roles will allow group managing director Neil Hart and group director Peter Bartley to support key clients and to develop the overarching business strategy for Bradley Hall in each of its services.
It follows a year of significant growth for the firm, with the opening of a new office in Leeds city centre and creation of over 20 jobs across the business.
Rafique, who has been a director and part owner of Bradley Hall alongside Neil Hart and Peter for seven years, said: "With our redefined roles in line with the new demands which come with a growing business, along with the appointment of Cassie as our group marketing director, we have a clear strategy and responsibilities to facilitate the growth of the firm.
"Our new board structure, along with our fantastic team and the new talent which we will bring into the business over the next few years, will certainly support this."
Moyse is an experienced PR and marketing professional and in her new role will deliver more "strategic and results driven campaigns" while continuing to lead the agency's core marketing efforts, including; PR, digital, business development, events and growth opportunities.
She will also continue to run business and lifestyle magazine, Portfolio North, as a separate entity.
Moyse said: "It's been incredible to play a part in Bradley Hall's growth over the past five years as PR manager, head of marketing and now marketing director.
"Our aim is to continue being a business which is small enough to care about both our team and our clients, to create and maintain good relationships with all of our stakeholders whilst having the autonomy, motivation, knowledge and passion to deliver the best results."
Hoy, who will continue to lead the firm's residential operations, said: "While the predicted economic headwinds will naturally throw up challenges for the residential property industry over the coming months and years, we remain confident that the expertise of our team will continue to drive the residential arm of the business forward as we look to the future.
"Over the past few months, we've seen activity and values rise across almost every area of the business, and as we continue to expand into new areas and open new offices, I'm wholly confident the residential business will continue to go from strength-to-strength."
Cran will take on the responsibility of managing director for Yorkshire, as Bradley Hall looks to continue investing in the region and growing its footprint outside of the North East.
As well as overseeing the main Leeds office, including management of all service lines, Cran's new role will also see him lead the firm's expansion into Sheffield, Hull, York and north Lincolnshire.
He said: "The opening of the new Leeds office was a huge milestone not only for the business, but for me personally.
"Since we opened our first Yorkshire base two years ago, we've gone on to assemble a team of experts who have fast-become the go-to agency for buyers and sellers across Yorkshire and the best is yet to come.
"A huge part of my new role will be overseeing the next phase of growth for Bradley Hall as we identify strategic opportunities to expand into Lincolnshire and Humberside and become an agency that stretches beyond the North East and Yorkshire."
:::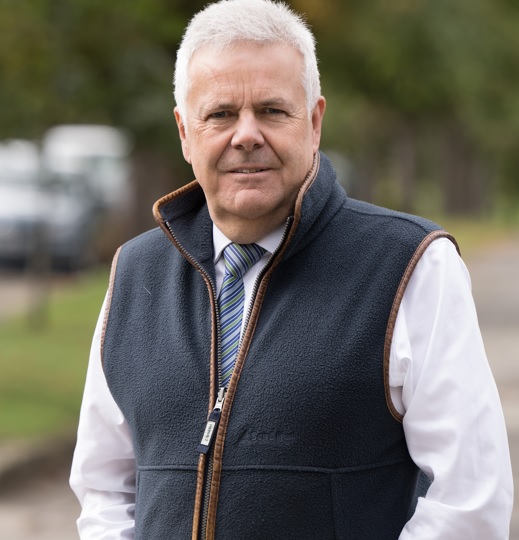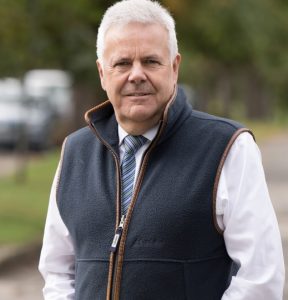 Yorkshire estate agent and qualified residential valuer, Tim Waring, has added his talents to the expanding team of experts at GSC Grays.
A chartered surveyor and RICS registered valuer who is able to call upon more than 30 years' experience of the Yorkshire property market, he will be based at the recently opened GSC Grays office in Boroughbridge.
He said: "I am delighted to be joining GSC Grays at an exciting time for the company as they continue to expand and grow and I am looking forward to being part of their journey.
"There is always going be, in a tough economic climate, a flight to quality and the prime residential property market in Yorkshire will continue to thrive. It remains a fact that quality always sells."
Guy Coggrave, managing director, GSC Grays, said: "We are thrilled to be adding Tim's extensive skills and unrivalled experience to our new office at Boroughbridge.
"Our mission is to bring extraordinary people together to deliver an outstanding service and the quality of our staff is the key to our success.
"Our Boroughbridge office encapsulates what GSC Grays is all about, offering a radically different and fresh approach.
"We employ over 100 members of staff across the north of England and we believe it is our local approach which adds real value and long lasting relationships as we continue to grow and expand our team of experts."