People: Carter Towler; Environment Bank; Hentons; and more
Carter Towler's professional services department is expanding to meet increased demand for its Valuations and Lease Advisory surveying services.
The chartered surveyors, based in Leeds and Durham has appointed valuations surveyor Josh Foy and graduate Hannah Brumpton.
Director Chris Green said: "We have seen a surge in valuation and lease advisory enquiries over the last six to 12 months due to several factors. Obviously the pandemic has created pent up demand but we have also been very fortunate to have attracted a number of new clients.
"By taking on Josh who is experienced, and Hannah who is fresh out of university, we are taking a two-pronged approach in developing our capabilities. We're investing in seasoned expertise and growing new talent."
Foy was previously a senior surveyor at Colliers in Leeds specialising in commercial and residential valuations. He has worked extensively with leading high street lenders, international property investment companies and developers across the UK.
He said: "The department is at a pivotal point in its development. Having been accepted on to a number of additional lending panels, we are now able to offer clients an even broader choice of funding options."
Brumpton graduated from Northumbria University last month. She previously completed a work experience programme with Carter Towler who will be supporting her as she studies for her Royal Institution of Surveyors qualifications.
Carter Towler's professional services department has a team of five and provides expert advice in all aspects of Valuations and Lease Advisory surveying.
It has clients throughout the UK covering all property sectors ranging from major financial institutions, pension funds and corporate landlords, through to high worth individuals and investors.
:::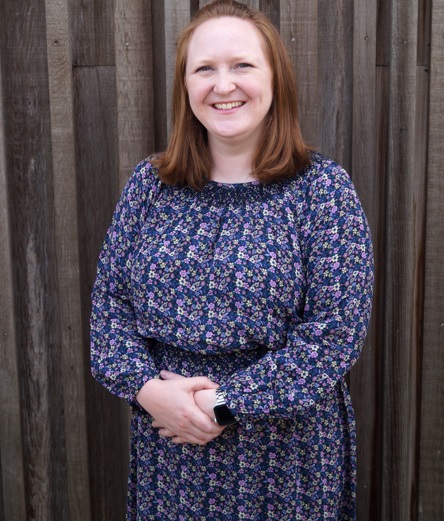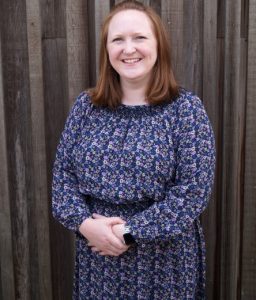 York-based biodiversity restoration firm, Environment Bank, has appointed a finance director to steer the company's next phase of growth and head its new in-house finance team.
Chartered accountant Abi Underhay joins the team to oversee the roll out of Habitat Banks across the country, develop and grow the in-house finance team, supporting the financial planning and budget for the rapidly expanding operation.
The appointment is the latest of the company's wide-scale recruitment drive to grow the current team of 40 to over 200 in the coming years following a rise in demand from landowners looking for new and sustainable income streams and developers and house builders wanting to progress planning approvals and meet new Government legislation.
Underhay brings with her a wealth of experience within private equity environmental business structures, having previously held positions as head of group financial reporting at Cognito, Infinis, Green Energy Generator and group financial controller at VPS Group and Infinis.
She said: "It was definitely the right time to begin a new venture with Environment Bank.
"Taking on a new challenge in such a fast growing business is exciting but especially when it is such an innovative company, leading the way in environmental transformation.
"Working throughout the entire team across the country, it is a great honour to be part of a group of like-minded people developing ways to help farming communities and allow this industry to thrive for this generation whilst also creating huge gains for the environment and unlocking further economic growth.
"As the business continues to grow, we will need more staff including additional chartered accountants to help develop the in-house financial reporting process."
:::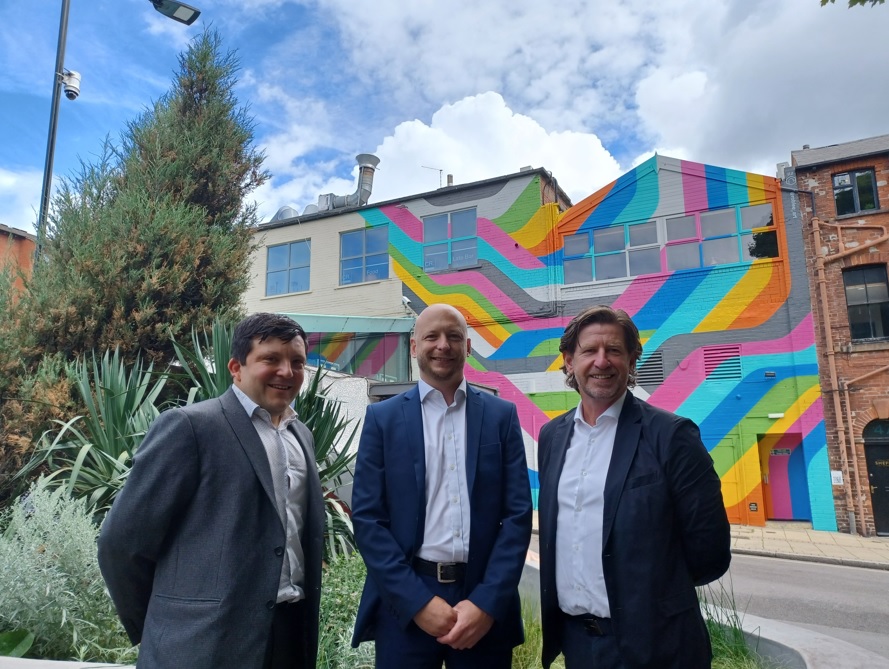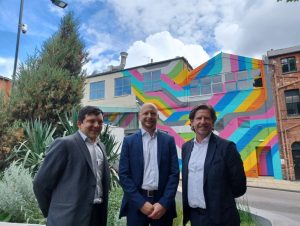 A thriving mergers and acquisitions market has led growing Hentons Corporate Finance to strengthen its team again.
The business has offices in Sheffield, Leeds, York and London and has expanded rapidly over the past 12 months.
Director of corporate finance, Chris Sellars, said: "We have added to our team with the appointment of James Pridmore as a corporate finance executive which brings us to a total of eight, doubling our size from 12 months ago.
"At the moment there seems to be no slowing down in the M&A market as the after-effects of Covid continue.
"There are still strong forces on both the supply and demand side as business owners assess their lifestyle choices and venture capitalists and private equity funders look to invest their built-up reserves.
"James brings with him experience in this area from a Top 10 accountancy firm and he'll add a vital extra resource to our team as we look to continue our growth through the rest of the year and into 2023."
Pridmore, from Nottingham, will be based in the firm's Sheffield office. He said he was looking forward to working at Hentons Corporate Finance, adding: "It's exciting to move to a company which has ambitious plans. I'll be part of a really busy team which is going from strength-to-strength.
"As a corporate finance executive my main roles will be across due diligence, company research and managing projects."
Hentons Corporate Finance, which includes its own in-house corporate services legal team, is a joint venture with Hentons Chartered Accountants, which employs 145 people across seven offices in Sheffield, Leeds, York, Doncaster, Hertford and London.
:::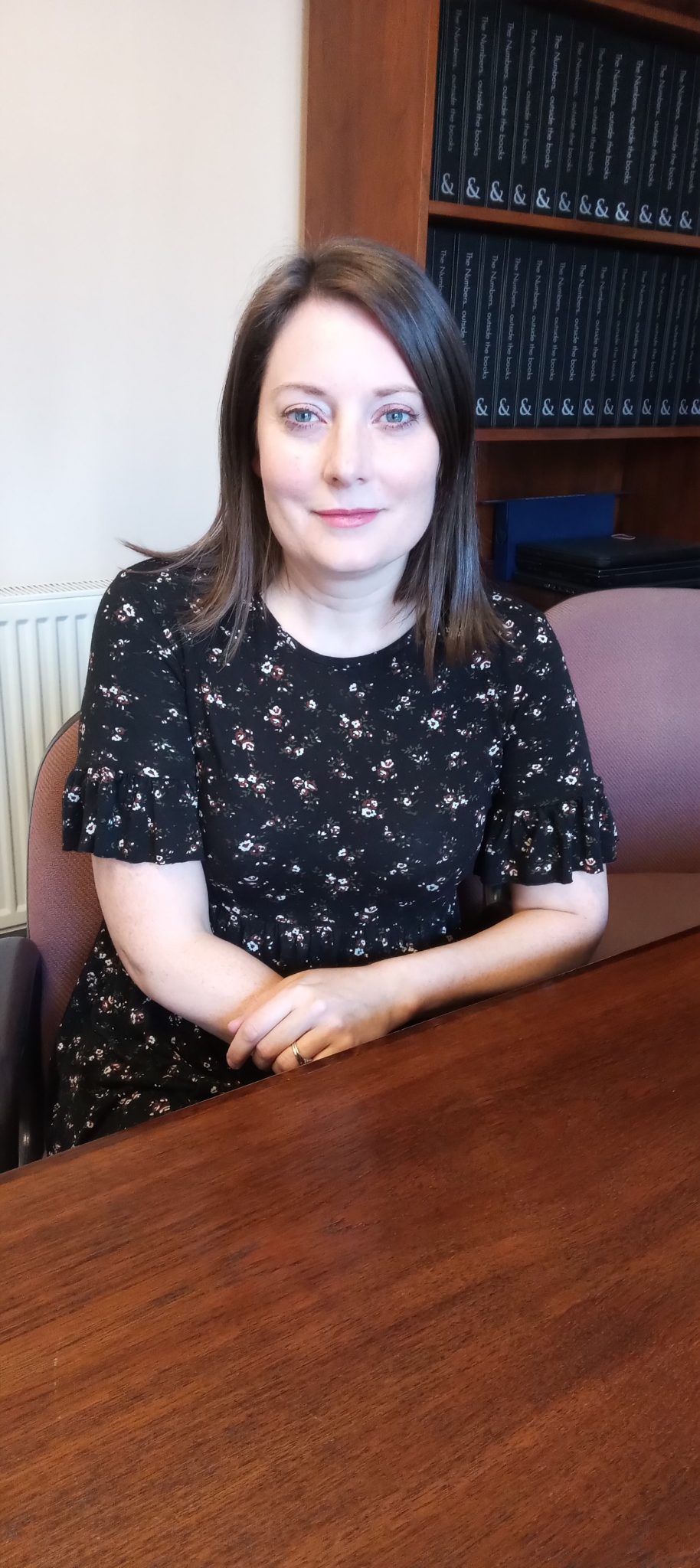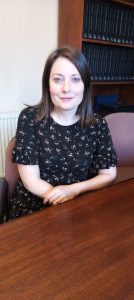 Kathryn Moore is celebrating after clocking up 25 years of service at Huddersfield-based chartered accountants, Walker & Sutcliffe.
After completing an NVQ in Business Administration at Huddersfield Technical College in 1997, she applied for the position of office junior. She has since worked her way up the practice and is now PA and a member of the senior leadership team.
Moore said: "I'm really proud of what I have achieved during my career at Walker & Sutcliffe. I think that being at one business for so long is pretty rare, and knowing that I have such a supportive team around me is certainly one of the reasons that I am now celebrating 25 years.
"I really enjoy my work, both in terms of the variety of tasks and also the people I get to work alongside. That is real testament to the culture we have here. I'm pleased to have reached this milestone and look forward to the next 25 years."
Managing partner Nick Ledgard added: "Firstly, I would like to congratulate Kathryn and to thank her for her support over the years. She is the perfect example of why our clients choose to work with us.
"As we look ahead, there are lots of exciting plans for Walker & Sutcliffe, and I know that it is because we have great people like Kathryn in place that we can make them happen. I look forward to working together to meet with our shared objectives as individuals and a business."