People: Specialist Glass Products; Propel; BRM; and more
Huddersfield-based glass manufacturer, Specialist Glass Products (SGP), has appointed a general manager to support the business's growth strategy in 2022.
SGP is a supplier of curved, flat and bespoke toughened and laminated glass products, which are used in applications including building facades, balustrades, spiral stairs, shopfronts, plus many more structures across the UK, Europe and America.
Joining the team is John Day as general manager. With over 20 years of experience in the glass processing industry, he will manage, implement and improve all systems across the company as they look to go through extensive growth.
He brings a wealth of experience in production and management, having worked with glass manufacturing companies in his roles at Marrose Abrasives & Intermac UK and latterly at Cheadle Glass Systems as general manager.
The appointment follows a flurry of recent hires for the business, including a health, safety and quality control manager, as part of the firm's growth objectives to reach a record year of sales.
Andrew Taylor, managing director, said: "We've known John for many years; he's meticulous, ambitious, strong-minded, and a real people person who is well respected and known in our industry.
"We are thrilled to welcome John to the team, and I am confident he will strengthen our existing management team and be an incredible asset when acting as direct support."
Day added: "I'm very excited to join the SGP team as I'm passionate about helping businesses grow in the glass processing industry and can't wait to help shape the manufacturers' very bright future.
"I have over 20 years of experience and knowledge of the manufacturing side of the business, along with a sales and production background.
"I look forward to using these skills to develop the team and keep our customers' needs at the heart of everything we do."
:::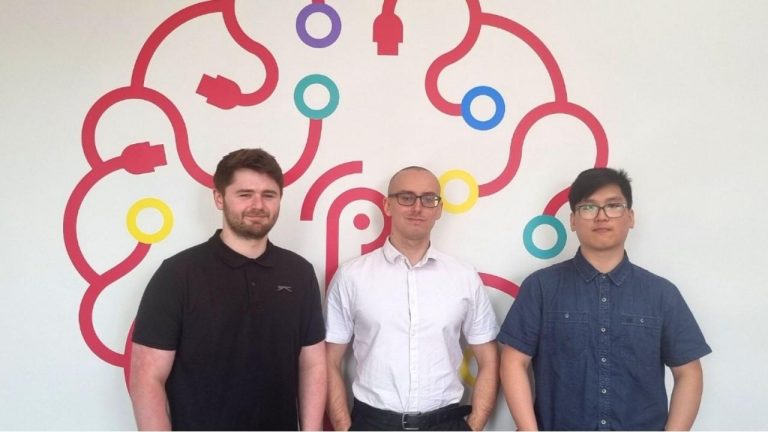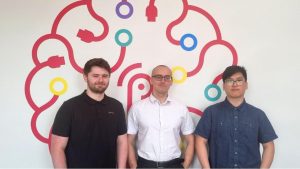 Wakefield-based software development specialist, Propel, has appointed three new members of the team to support with a number of new project wins.
Curtis Berry has joined the business as graduate developer after recently completing a BA(Hons) in Computing at The University of Huddersfield.
Fellow alumnus Jiahao Wu, who completed a BSc(Hons) in Computer Science, has also joined the business as a graduate developer.
Josh Morton has arrived as apprentice developer. Following his previous role in the hospitality industry, he will be undertaking his apprenticeship through The Coders Guild, a software development apprenticeships and software testing training provider.
The appointments come during a period of growth for the firm due to a number of new business opportunities and project wins, including an agreement to deliver a range of .NET services to one of the UK's largest construction companies. Propel will be supporting and developing a key application for the group.
Andy Brown, managing director at Propel, said: "We are thrilled to have Curtis, Josh, and Jiahao join our growing team. As a business, we are huge advocates of giving young people the support and platforms to start their careers, and we look forward to helping them grow in their careers."
Hannah Starkey, HR manager, added: "We were so impressed by all the applicants for our Graduate and Apprentice roles this year, but Jiahao, Josh and Curtis really did shine through the interview process.
"To support the growth of the business, we also have a number of open roles, including two mid-senior developer roles."
:::
The appointment of solicitor Mario Esposito, who will advise on a wide variety of real estate transactions for a broad range of national and regional clients, brings the number of solicitors in the BRM Real Estate team to 10.
Esposito joins from Knights and will be working with director James Alger.
Esposito said: "I am excited to be joining the BRM team and taking the next step in my career. Working with James again was a big part of my decision to move and I'm looking forward to offering a high level of service to BRMs growing client base and building my client portfolio."
The BRM Real Estate department in Sheffield is led by Alger, who advises regional and national clients on all aspects of property transactions with particular experience and expertise in residential and commercial development, commercial investment, commercial estate management and property finance.
Alger said: "We are pleased to have Mario on board as we expand our client portfolio and continue to go from strength to strength.
"Having worked with Mario for a number of years I know he has the skillset to become a prominent and well-regarded property professional across the region."
:::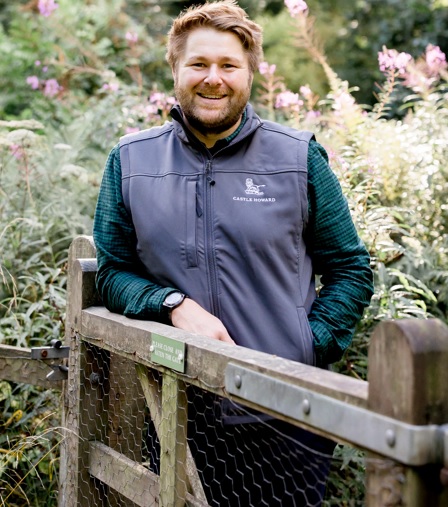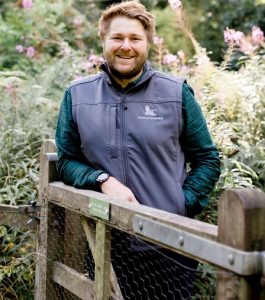 Castle Howard is taking steps to protect and regenerate the estate for future generations as part of its emerging 15-year masterplan with the appointment of Guy Thallon, its first head of natural environment.
Building on its 300-year custodianship of the natural environment, the North Yorkshire estate is taking a new science-based approach to land management, as it seeks to actively manage the impacts of climate change and improve biodiversity.
Thallon, who was previously at FERA, brings 12 years of experience within the agri-food-environment sector, where he has used agri-environmental science to promote the rapid and widescale adoption of sustainable and innovative land management practices.
He started his career as a soil scientist, where he applied academic knowledge to commercial spheres, to deliver a programme of innovation in the agri-food sector as part of a three-year project with Cranfield University.
His role will see him develop a transformative, long-term Natural Environment strategy that will secure the future of the estate as it faces challenges from climate and ecological change, as well as having far reaching benefits for the wider rural economy and the people who live on and near the estate.
Thallon said: "I believe passionately that nature-based solutions and effective management of natural and farmed environments will play a critical role in responding to the dual challenge of the climate and ecological emergencies, and I'm looking forward to leading the change at Castle Howard at it takes this new approach to the management of its estate."
Jasper Hasell, estate chief executive, said: "Castle Howard has a long history of working with nature, but we have ambitious plans to make the natural environment central to everything we do.
"Guy's appointment comes at an important time in the estate's history, as we look to evolve our land management practices in the face of climate and ecological change, as well as regenerate the land and expand access to our green spaces for future generations.
"An estate like ours can play a really important role in rural regeneration, and it's our hope that our approach to land management and purposeful development can become a blueprint for other land-based businesses looking to secure their future."