People: Grant Thornton; Milners; FW Capital; and more
Business advisory firm, Grant Thornton UK LLP, has promoted Simon Davidson to partner in its national business consultancy practice.
Yorkshire-based Davidson has been with Grant Thornton for more than six years, playing a key role in supporting the firm's clients in the region respond to the myriad of challenges of the pandemic by creating a Virtual FD Network, giving finance professionals a forum to share ideas and best practice.
During his 20-year career in accountancy, he has advised a many finance teams, CFOs and finance directors on strategic financial plans across a range of sectors, with particular specialisms in real estate and construction.
Clients past and present include those that are private equity backed, listed, privately owned, and not-for-profit.
As a partner he will lead a team of 12, supporting clients across Yorkshire and the wider UK to "future proof" their businesses with financial plans and functions that support their needs for growth, acquisitions or listings – whether that is resolving specific issues or supporting a wider business plan.
Davidson said: "I am incredibly proud to progress to partner at Grant Thornton and to head the financial consulting side of the business.
"I get a real kick out of helping finance teams and FDs clarify their vision and then implementing the plans needed to get them where they need to be – whether that's becoming more scalable, getting them IPO ready, or running more cost-efficiently.
"Becoming partner is just part of the plans we have in place for doing that more and more for our current and prospective clients – and that's massively energising for myself and the wider team."
Andy Wood, managing partner for Yorkshire, added: "We are thrilled for Simon as he progresses to partner with Grant Thornton here in Yorkshire.
"Simon is a true leader for the future. He is personable, well connected and has a very pragmatic approach to business advisory which means he delivers practical, realistic plans rather than theoretical considerations, which ultimately drives exceptional results for clients."
:::
A Yorkshire law firm has bolstered its growing property team with a brace of new appointments – including one of the best-known names to people moving home in the county over the past 35 years.
Milners, with offices in Leeds city centre, Harrogate and Pontefract, has strengthened its conveyancing team with the hire of Kim Stockburn, while its commercial property specialism has added solicitor Tiffany Jackson to its roster of experts.
Both join Milners from Harrogate-based counterpart McCormicks solicitors. Their appointments expands its team of people to 40.
Conveyancing executive Stockburn has been helping people buying or selling a home since 1987 – not just throughout Harrogate and the wider Yorkshire district, but also across all areas of England and Wales.
She joins a team led by residential property manager John Robson.
Jackson brings a wide range of skills to Milners – including supporting the launch of the COVID-19 vaccination centre at Elland Road, Leeds.
A graduate of the University of Law in Leeds, she has a track record in executing transactions spanning all areas of commercial and agricultural property including sales and purchases; lease renewals and surrenders; and freehold and leasehold agreements.
Commercial property partner Mathew Haynes, said: "We're thrilled to add two people of Kim and Tiffany's calibre to our pool of legal talent.
"Their blend of legal expertise, experience and local knowledge will add an extra dimension to our range of services."
"Few people can boast as much conveyancing expertise as Kim – and it is a real coup that she has chosen to work with us.
"For almost four decades, she has helped clients based just around the corner and in remote areas of the world.
"She has built up an excellent reputation for meeting a client's individual needs – whether that is for one of her many first-time buyer customers or those more established on the property ladder buying properties in the multi-million pound range."
:::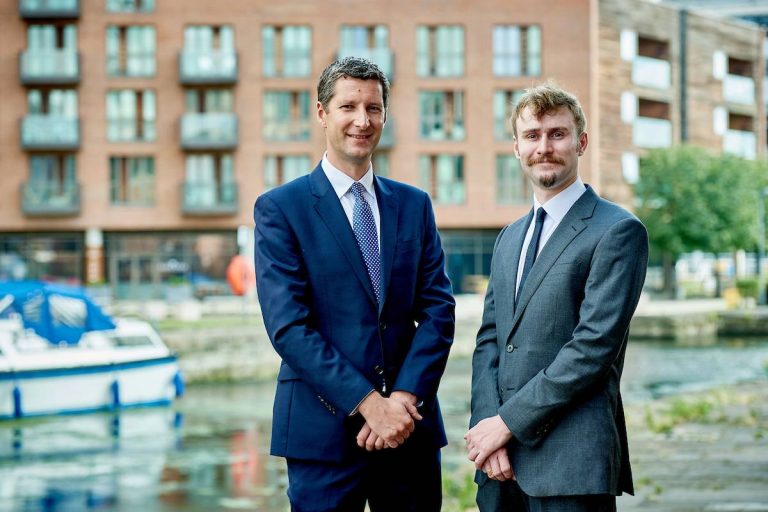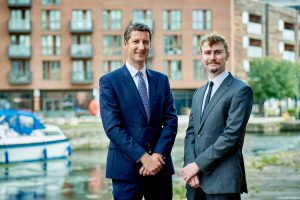 FW Capital has appointed two new executives to expand operations and delivery of investment funding across the North.
Toby Butcher has been appointed portfolio executive and will be responsible for managing the growing number of businesses which have received investment from NPIF – FW Capital Debt Finance – which is managed by FW Capital and part of the Northern Powerhouse Investment Fund (NPIF).
Butcher, a chartered banker, has over 10 years' corporate banking experience, combined with over 10 years' business turnaround experience at one of the 'Big Four' accountancy firms. He has worked with a diverse range of business clients, across a broad range of sectors.
Nick Donaghy is appointed assistant investment executive and will work with investment executives on providing loan, mezzanine, and equity investments with values typically between £100,000 and £750,000.
Prior to joining FW Capital, he was a client-facing corporate banker – working in the large corporate team at Santander's Leeds office.
Butcher said:  "I am happy to join FW Capital as a portfolio executive. NPIF is having such a positive impact on the region and its businesses, and I look forward to supporting our customers as they grow."
Donaghy said: "The funding that FW Capital provides to northern SMEs has a really positive impact on the local economy by allowing businesses that may be overlooked by traditional lenders to both create and safeguard jobs, expand their presence in the region and generally thrive.
"I am pleased to join FW Capital at such a pivotal time for businesses in the North of England and look forward to assisting them in achieving their potential."
Joanne Whitfield, FW Capital fund director, added: "I am very pleased to welcome Toby Butcher and Nick Donaghy to the FW Capital team.
"They both have a real passion for delivering the funding and support needed to allow clients achieve their ambitions and bring with them a wealth of experience in helping businesses to reach their potential."
:::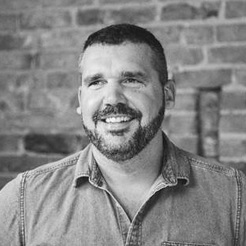 Ellers Farm Distillery, in North Yorkshire, has confirmed the appointment of Adam Walsh, who joins the team as UK wholesale account manager to strengthen the brand's growth trajectory.
He brings a wealth of experience with him to the role, having previously worked for Carlsberg and Marston's, as well as looking after the national accounts for Innis & Gunn and Harviestoun Brewery.
In his new role, he will be responsible for driving awareness, sales and distribution of the distillery's hero brand – Dutch Barn Orchard Vodka – highlighting the excellent quality and sustainability credentials.
He said: "A lot of people had the chance to assess what's really important to them during lockdown, and for me that means working for a company that places both sustainability and quality at the forefront of everything they do.
"That's why I'm incredibly excited to get started in my role at Ellers Farm Distillery.
"Even speaking to my teenage daughter it's clear how critical an issue sustainability is for future generations, and how consumer purchasing habits are shifting towards more ethical and sustainable brands. Having now spent time with the Ellers Farm team I can see their passion and drive."
Andy Braithwaite, managing director of Ellers Farm Distillery, added: "I'm proud of the waves we're making in the spirits industry, having already achieved a plethora of awards across our brands for our innovative processes and commitment to sustainability.
"We've got ambitious plans for the future, and Adam's appointment, with his wealth of experience, will support us in getting there."