People: UKSE; Carclo; Beverley Building Society; and more
UKSE has appointed experienced corporate finance specialist Pete Newton as its regional executive for South Yorkshire, the Humber area, the Black Country and Stoke-on-Trent.
A corporate finance specialist with extensive experience in a wide range of disciplines, including lead advisory, fundraising and due diligence, he joins from Sheffield-based accountancy firm and business advisors, Hart Shaw.
With expertise in financial analysis and modelling, acquisitions, disposals, business planning, management buy-outs and buy-ins, he has also gained experience across a range of industrial and commercial sectors including manufacturing, technology and logistics.
Joining UKSE – which works with SMEs looking to take the next step with small loans, equity finance and workspace – with immediate effect, Newton will draw on his past experience to support business owners in achieving their growth objectives.
He said: "UKSE has a long-standing reputation for helping businesses with their growth ambitions through funding, access to advice and provision of quality business premises, while also contributing to the economy and local area through job creation.
"Having worked with UKSE on various fundraising assignments in my previous role, I was able to gain an appreciation for the organisation's people-first approach to doing business.
"This focus on positive socio-economic impact is exactly what attracted me to the role, and I am looking forward to continuing this work in my capacity as regional executive, building relationships with existing and potential clients seeking investment, as well as the local professional community."
Steve Lyon, area manager, said: "We are incredibly pleased to welcome Pete to the team. He brings an impressive set of skills to the table, with a wealth of experience supporting ambitious businesses, and I am looking forward to working with him.
"While we have faced many challenges over the last few years, we have lately seen quite an increase in enquiries for equity investment and loan applications, as businesses look to invest in state-of-the art equipment, bring in new staff, and diversify into new markets.
"There are a number of deals in the pipeline that should result in job creation within and around Yorkshire in the coming months."
:::
The Board of Wakefield-based manufacturer, Carclo, has confirmed the appointment of Frank Doorenbosch as chief executive officer with immediate effect.
He has been on the Board of Carclo since 22 January 2021 and has recently been acting as a consultant to the business's CTP division.
Doorenbosch has spent the majority of his career in the plastics industry with RPC Group plc, a manufacturer of film and packaging products.
He has held roles in finance, sales and marketing and business improvement as well as managing operations in several locations across Europe and Asia.
From 2016 to 2019 he was CEO of RPC bpi. He holds a Doctorate in Management and Organisation.
As a result of this change, Nick Sanders will stand down as executive chair with immediate effect, becoming non-executive chair. He will remain as chair of the Board of Carclo plc until 31 December 2022. The Board will appoint a new chair in due course.
Sanders said: "I'm pleased with the progress Carclo has made in the last two years. The business has been stabilised and the management team strengthened, sales and profits have increased and the foundations laid for further profitable growth.
"I now feel it is the right time to appoint Frank as chief executive; his experience in the plastics industry is what is needed in the business now."
:::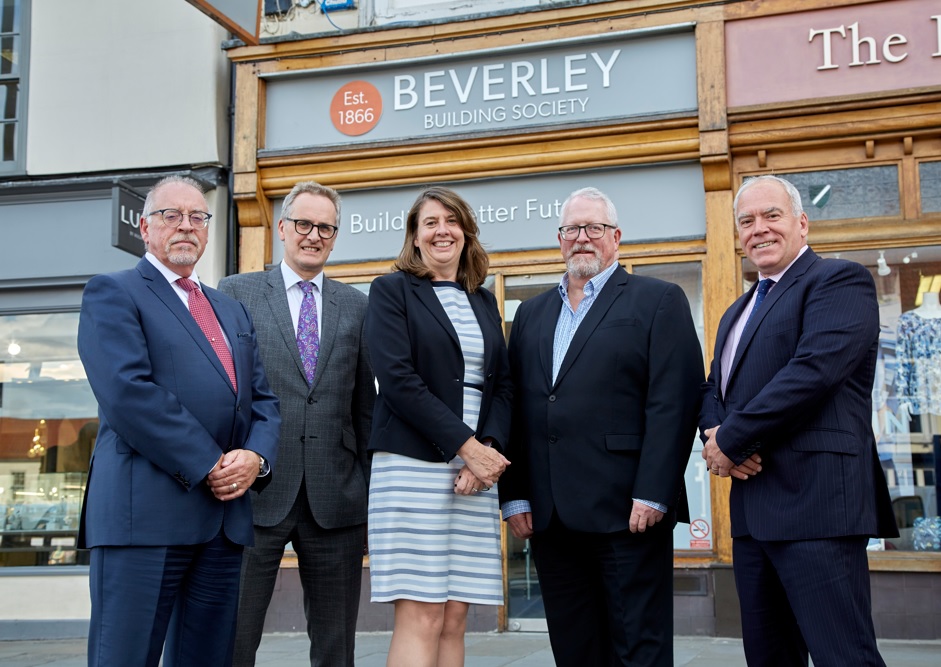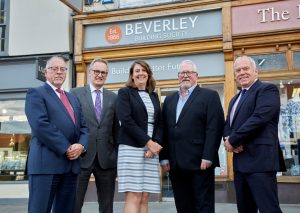 Beverley Building Society has appointed four new non-executive directors to add further experience and strength to its Board.
Chairman Stuart Purdy said the knowledge and experience of the candidates will give a significant boost to the Society's ambitious future strategy, centred largely around mortgage lending growth.
With 30 years' experience in the financial services sector, Stephen Smith has spent the past 25 years working for Legal & General, most recently heading its mortgage and housing-related retail businesses.
He brings practical experience of mortgage market distribution, driving growth strategies, and an understanding of proposition marketing.
As the retiring CEO of sector peer Market Harborough Building Society and an experienced NED, Mark Robinson has highly relevant expertise in niche lending, distribution, IT infrastructure and culture development.
He said: "To join another respected building society is a privilege. Mortgage decisions made by real people are becoming even more important and The Beverley is renowned for that."
Meanwhile, Skipton-based Bob Andrews' strengths lie in strategy and growth, governance, effecting culture change and brand development.
After 35 years in mortgage lending, operations and insurance sectors, he will retain his role as CEO of fellow mutual Benenden Healthcare and NED of the Association of Financial Mutuals.
Andrews said: "I am excited to be joining Beverley Building Society at this time. The mutual sector is an important one for balance within the British economy. I look forward to working with Janet and the Board and bringing my commercial and mortgage experience to assist."
Finally, Barry Meeks from Timble, North Yorkshire, is a highly experienced financial services NED, senior independent director and committee chair, with specific expertise in mortgages and banking.
He is currently an independent non-executive director and risk co chair for a recently licenced new challenger bank, as well as chair of risk for a financial services and technology business.
Meeks is also experienced in regulatory interaction and risk/governance being a chartered director and a Fellow of The Institute of Directors.
Purdy said: "It's exciting to expand our commercial expertise through this wealth of varied and complementary skills.
"Strengthening our Board will also aid our succession planning process, ensuring we retain the strongest possible Board at all times going forward."
Society chief executive, Janet Bedford, added: "The Society is entering an exciting period with promising growth in our mortgage lending, significant investment in new infrastructure and talent and a renewed and growing community presence.
"I am confident the new NEDs will bring a wealth of added benefits to the business, as we move beyond the current interest rate challenges and serve even more members into the future."
:::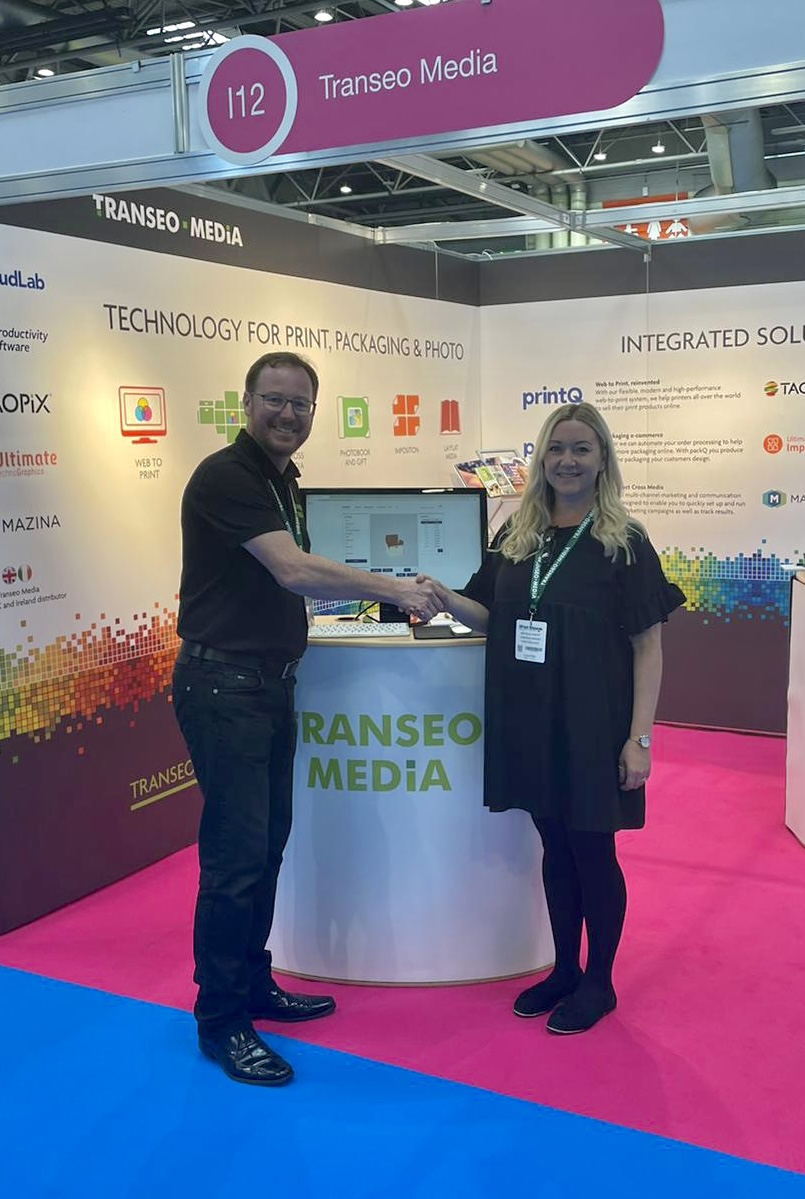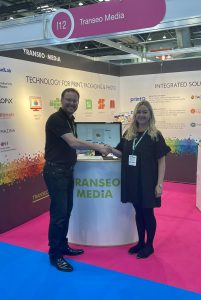 Saltaire-based Transeo Media has welcomed Helen Philpot as its new commercial manager.
Working with a national remit, Philpot will support existing clients and look for new opportunities for Transeo's range of creative software products.
She has 15 years' experience in the print industry having previously worked for Ricoh and Océ (part of the Canon group) so she brings a wealth of sector knowledge and experience to this growing business.
She said: "It's a great time to have joined Transeo Media. There are so many exciting opportunities in the creative software market not just in print but the wider markets of packaging, gifting, personalisation and digital marketing.
"The company is in a strong position, and I look forward to helping secure further growth opportunities."
Neil Bather, managing director, said: "We are proud to be trusted by the world's leading software companies, and have a very loyal customer base in print, photo, marketing, personalised gifting and greeting card markets.
"As we start the next chapter of our growth story, and continue to expand our client base, we are happy to welcome Helen on board to help us reach our goals."