Innovators share their challenges and triumphs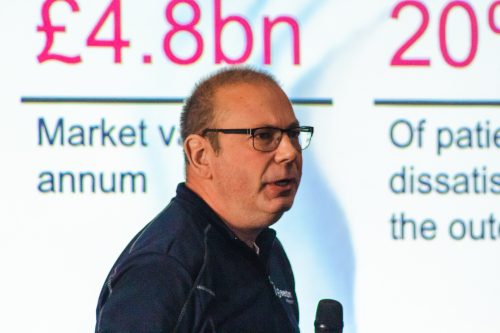 Skill shortages, inexperience, lack of funding, lack of business skills and contacts – those are some of the challenges overcome by innovative firms sharing their stories at West Yorkshire Innovation Week.
Manufacturers and medtech start-ups featured heavily in the session on the challenges and rewards of innovation. Their solutions to challenges varied as widely as their product lines.
But they all boiled down to finding the right kind of help and support.
Award-winning Leeds-based medtech SeeAI produces software to automate fracture detection. But CEO Saile Villegas said she had no business experience or contacts, only £300 in her pocket, and had only lived in the UK a short time, when she co-founded the firm.
She found support through Leeds University's Nexus community, which helped her make the contacts she needed to learn business skills, make contacts and find funding.
"The collaboration between industry, academia and healthcare has been the key to take our innovation forward," she told attendees at Bradford's Great Victoria Hotel on Thursday. And all of this has been possible because Nexus provided a gateway for us to access it. The support is in the region – you just need to have a starting point.
"The whole innovation ecosystem in West Yorkshire is there to help you. It's very welcoming, very supportive, regardless of the stage of your company. But if you don't know how to access it, it can be quite tricky."
Huddersfield-based manufacturer AUS looked to Knowledge Transfer Partnerships (KTPs) when it wanted to move from manufacturing established products and create its own designs.
Since their first KTP to establish a development and innovation team in 2017, the firm has begun two more – one in 2020 to look into using fibre reinforced polymers (FRPs) in structural applications, and a third this year to focus on business-wide operations.
Among its new products is an easy-to-install FRP railway footbridge aimed at improving safety around level crossings.
When housing association Incommunities wanted to improve its serv ices by switching from data analysis to predictive data, Jason Baines, director of ICT and business intelligence, approached the University of Bradford for help, and set up a KTP.
"Our project is the introduction of ethical artificial intelligence and machine learning," he said. "That sounds quite ambitious for a housing association based in Shipley. But for many, many years I've been very keen to start using and making decisions around data and learning from data.
"We have a vast data warehouse. My challenge to myself – just before lockdown – was how to use this realty grounded and detailed data to improve customers lives.
"We came at this purely from improving our customers' lives, preventing unwanted outcomes, intervening with customers early, future successful outcomes. All these things make us as a business much better and allow us to invest much more in our communities."
John Naybour, CEO of medtech startup Eventum Orthopaedics, whose sensors make orthopaedic surgery more effective, faced a different problem. He and his partners had a great deal of experience in international business, but not of starting one.
"Our funding journey was a bit of a struggle, I have to be honest, because we're all used to raining money within a large corporation. We know how to pitch, we know who to talk to. But outside of a corporation, I've never spoken to a venture capitalist."
After 18 months of struggle, Eventum turned to Innovate UK Edge, which helped them secure Series A funding through Northern Powerhouse. They're now ready to launch a Series A funding round they hope will allow them to expand to 50 employees.
The session was one of many presentations, discussions and seminars running through Innovate UK's Innovate Local West Yorkshire, part of the West Yorkshire Innovation Week coordinated by West Yorkshire Combined Authority.