Stars donate to Yorkshire charity event's online public auction
Huge names from the world of entertainment, business, sport and beyond have united to donate a record number of exclusive items and once-in-a-lifetime auction prize opportunities for the upcoming charity event, the Firecracker Ball, in support of Barnardo's.
Following a two-year pandemic hiatus, The Firecracker Ball, will return to Rudding Park Hotel on Saturday 15 October 2022 with an Atlantis theme and a host of prestigious new sponsors.
A few lucky bidders will have the chance to enjoy a three-night stay in a beautiful four star hotel in Nice, and watch the Monaco Grand Prix as you take up a prime location in the grandstand.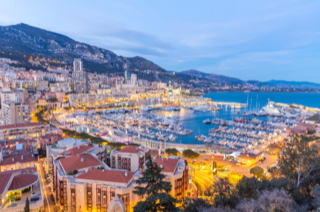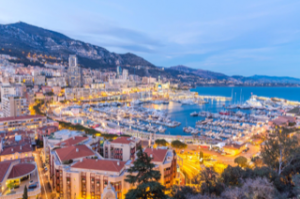 Another prize includes five nights in a three-bedroom villa in Mykonos.
Maybe you would like to experience the thrilling Aston Martin new model range and the DBX 707 at Millbrook proving ground? Drive through a unique test facility with a quarter mile straight and a gun for top speed.
If you're a football fanatic, then there is a chance to win a five-a-side match against at least four members of the 'Class of '92'; which included the likes of Gary Neville, Paul Scholes, Ryan Giggs, Nicky Butt, David Beckham and Phil Neville.
 Chair of the Firecracker committee, Mark J Nelson, said: "The generosity of businesses and celebrities never fails to astound me. From those who have donated items to our auction, through to our lead sponsors for the 2022 event JCT600, we could not make the Firecracker Ball what it is without their support.
"We also owe thanks to everyone who has helped by buying a ticket or bidding in the auction. Without you, we could not raise the funds we do to help Barnardo's change so many lives."
Now in its 20th year supporting Barnardo's, the event which raises considerable funds for causes across Yorkshire will be hosted by author and former presenter for both the BBC and ITV, Jon Hammond. Since Barnardo's became its chosen charity in 2002 the ball has raised over £3m for Barnardo's causes.
The online auction website will close at 11.45pm on Saturday 15 October 2022. For people not attending the event, the Firecracker Ball encourages you to use the 'maximum bid' feature in order to increase your chances of winning auction items.
Kirsty Guy, senior relationship manager for Barnardo's, said: "The funds raised from the Firecracker Ball are helping to make sure Barnardo's Yorkshire can continue to offer services to help children flourish, help keep families strong, and help communities protect and nurture their young people."
For more information and your chance to bid on these 'money can't buy' auction prizes, visit https://www.fcbauction.com/lite-ui/?controller=home
For all the latest news and announcements, follow The Firecracker Ball on Twitter, Facebook, LinkedIn and Instagram.