Recovery at property group despite unpredictable outlook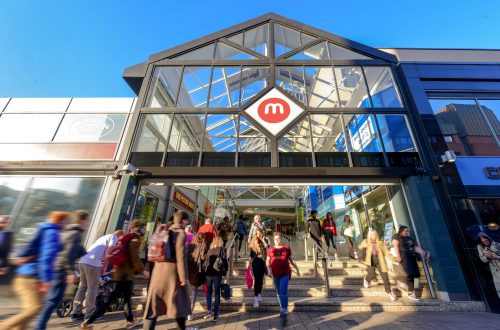 Leeds-headquartered property investment, development, hotel and car parking company, Town Centre Securities (TCS), says it has achieved further progress in "resetting and reinvigorating" its business.
Releasing its audited final results today for the year ended 30 June 2022, TCS records statutory net assets of £179.3m or 341p per share, up 15.3% on the prior year (2021: £155.4m, 292p).
Net revenue for the period was £14.5m (2021: £11m) and the business reported statutory pre-tax profits of £11m (2021: loss of £0.6m) and statutory earnings per share of 20.9p (2021: loss of 1.1p).
Seven properties were sold during the year, generating aggregate proceeds of £37.9m.
Chairman and chief executive, Edward Ziff, said: "It has been another year of recovery for the business, with robust rent collection and significant improvements in both our car park and hotel operations.
"Further development site sales, will enable us to continue to strengthen the balance sheet through lowering our level of absolute debt and leverage, whilst also investing in our exciting development pipeline."
"Looking forward, the Russia‐Ukraine conflict and the unpredictability resulting from the situation has led to inflationary and other economic pressures on our business and those of our tenants.
"Unless there are acquisitions offering significant opportunities to increase value we are not envisaging any further property investments until there is stability in the real estate sector and wider economy."
TCS adds its established strategy of active management and redevelopment, to drive income and capital growth, has continued.
It notes the proportion of retail and leisure assets in its portfolio remains low at 31%, down from 40% in June 2020, and from 60% in 2016.
Pure retail now represents only 23% of the group's total portfolio and of that, 55% is in the "resilient" Merrion Estate.
Exposure to tenants either entering administration or CVAs represented less than 1% of income. This comprised only two tenants and there was no exposure to any high-profile retail failures.
TCS says it completed 39 new lettings in the year, with highlights being significant individual lettings in Glasgow and Hampstead, and the near full occupancy of Ducie House in Manchester following its refurbishment during the pandemic.