Engineering group opens taps to buy water specialist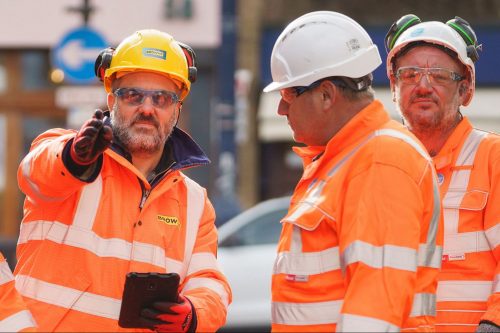 Engineering services group Renew has bought a Northern Ireland business as it looks to open the taps ahead of the water industry's next funding cycle.
It has agreed to pay £15.6m for Enisca, a multi-disciplinary engineering business operating in the water and environmental sector. Enisca's executive management team will all stay with the business after the deal has completed.
The deal was announced as Renew also revealed record results with pre-tax profits up 21% to nearly £50m as revenues rose 7% to £849m – and is confident it can maintain its performance.
Paul Scott, chief executive of Renew, said: "Our positive trading momentum has continued into the new financial year and we enter 2023 with a strong order book and believe the structural growth drivers in our end markets, underpinned by committed regulatory spend, continue to provide the group with significant opportunities."
Leeds-based Renew operates in the rail, infrastructure, energy, environmental and specialist building sectors and describes itself as "the leading engineering services group supporting the maintenance and renewal of critical UK infrastructure".
Renew's environmental division works with its water clients to deliver asset maintenance and renewals across water infrastructure networks including flood alleviation and river and coastal defence schemes.
Enisca has been a joint venture partner of Browne, a water-focused engineering business which Renew bought in March 2021.
Enisca also has long term frameworks with eight of the major water companies, including Yorkshire Water and Irish Water.
Renew expects Enisca will be a key part of its strategy to "maximise the opportunities presented by AMP8" [asset management period 8, 2025-30].
Scott added: "This acquisition broadens Renew's exposure to the UK water market and is consistent with our stated strategic objectives.
"Our existing multidisciplinary water capability, complemented by the inclusion of Enisca will significantly enhance Renew's proposition ahead of AMP8 procurement in 2024."
Enisca is expected to be immediately earnings enhancing with forecasted sales of £30m and operating profit of £2.1m for the year to September 2023.
Renew will fund the deal with a combination of cash and the group's existing revolving credit facility.