People: AAB Wealth; Hull Kingston Rovers; Little Beau Sheep Ltd; and more
AAB Wealth is expanding its operations in the North of England with the appointment of a Chartered Financial Planner based in Leeds.
As part of the business critical services group, AAB, AAB Wealth covers all aspects of personal finance, pension savings and retirement planning.
Newly appointed chartered financial planner, Tom La Dell, has more than 16 years' experience in financial planning and has previously held positions at BHP and Hentons. He is the sixth chartered financial planner to join the AAB Wealth team since the firm was established in 2011.
In November 2021, Leeds-based accountancy firm Sagars merged with AAB to further enhance the depth and breadth of services the Group provides businesses and individuals across the UK. La Dell will be based in the Sagars office on St Paul's Street in Leeds.
Andrew Dines, director and chartered financial planner at AAB Wealth, said: "Welcoming Tom to our team is another key milestone for AAB Wealth.
"We are already well-established in our Scottish heartlands, and we're pleased to grow our service offering across the North of England."
La Dell added: "It's fantastic to be part of the AAB Group's expansion into Yorkshire, and I'm really excited to introduce AAB Wealth to our clients.
"Having always been a big believer in a client-centric, evidence-based approach to financial planning, I am looking forward to helping individuals and families with their financial planning and specialist tax advice."
AAB Wealth now has chartered financial planners based in offices in Aberdeen, Edinburgh, Leeds and Belfast.
:::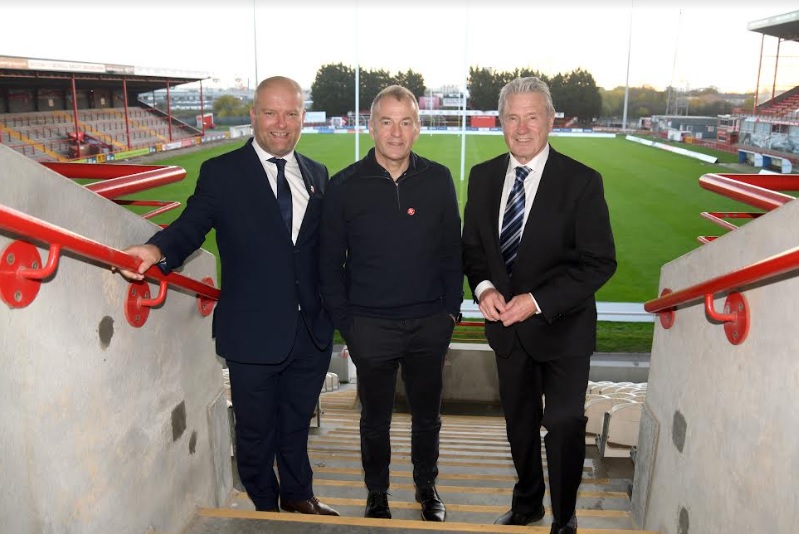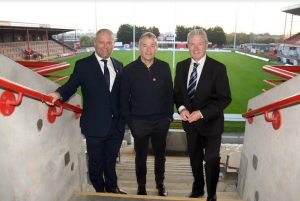 A major name in Rugby League has appointed a high profile figure from the world of business to the role of chair as it brings new levels of expertise to the club.
Hull Kingston Rovers have recruited Dr Paul Sewell, chair of East Hull company Sewell Group, to lead a new board which will work alongside the club's chief executive, Paul Lakin, and support owner Dr Neil Hudgell.
Further additions from business and sport will be confirmed soon. One key aim is to maximise the potential of the landmark deal which saw Hull KR complete the purchase in April this year of the Sewell Group Craven Park Stadium.
Hudgell, the founder of Hudgell Solicitors, said: "We are ready for lift off having bought the stadium, and a professional board, led by Paul Sewell, is a massive step forward for us in achieving that goal of top four in everything we do.
"For me, these are exciting times in being involved with this great club.
"We have never been better positioned to elevate the club back towards that level than we are now, having put in
place solid foundations over the last two to three years."
Sewell said: "One of the main things that attracted me is the revitalisation of the game itself through Super League's association with worldwide sporting giant IMG.
"Being a rising club in a declining game is counter intuitive to me so I'm heartened that, through Paul Lakin, Hull KR have been at the centre of driving this change and modernisation as a local club, owned and controlled in Hull, by Hull, for Hull.
"This is a wonderful club with thoroughly decent people so I hope I can help Neil and Paul get the fans what they deserve.
"This board will NOT be interfering with the playing side – that will be left to the head coach and his team, supported by the CEO. Our role is to concentrate on developing the business to be sustainable long into the future."
Lakin said the new chair's involvement inspires confidence that Hull KR can attract more quality to the board.
He said: "Both Neil and myself knew there was no better time for us to attract a top drawer chair and board to support us in taking the club to the next level. We are truly honoured that Paul, a man with an outstanding business pedigree, has accepted the position.
"In the coming days and weeks we aim to announce other exciting appointments and we are continuing to work to identify individuals of the highest calibre who share our vision for Hull KR."
:::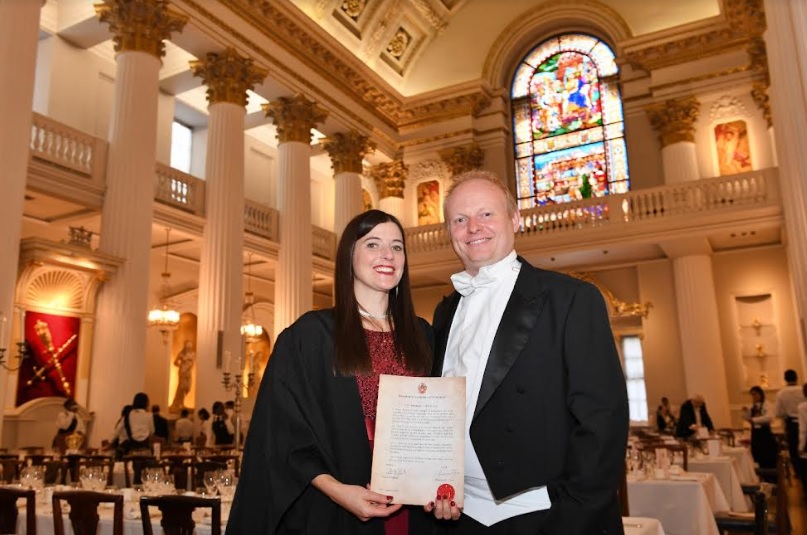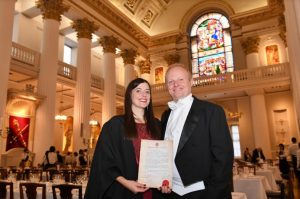 Ilkley-based Sarah Turner, Founder of Little Beau Sheep Ltd, has become a member of The Worshipful Company of Woolmen – one of the oldest livery companies in the City of London, dating back to 1180.
It is due to the work she does in raising the profile of wool – especially British wool.
Turner was clothed as a Liveryman at a civic dinner at Mansion House, by permission of the Lord Mayor, also a Woolman.
After having her first baby, Turner took her craft of felting and used it to establish her business, Little Beau Sheep. Using British wool, she and her team hand-make a range of natural and novel gifts.
She said: "I live in the heart of the Yorkshire, so my creations reflected the surrounding scenery – namely sheep.
"Early support came from the Women's Institute, after that, I did events of all kinds – from farming shows to school fairs – as well as setting up my own Etsy shop.
"I extended the range beyond my dryer balls into all things sheepy, including more laundry products and natural bathroom treats. All of which means I need more than one pair of hands.
"We have recently taken on our first apprentice and now have a workshop in the old Wool Secretariat building in Ben Rhydding, we're taking Little Beau Sheep to the next level.
"I am delighted to have been clothed as a Liveryman, and it was a pleasure to attend the civic dinner. I truly believe that wool's environmental credentials are just as relevant today, as it was in the 12th century."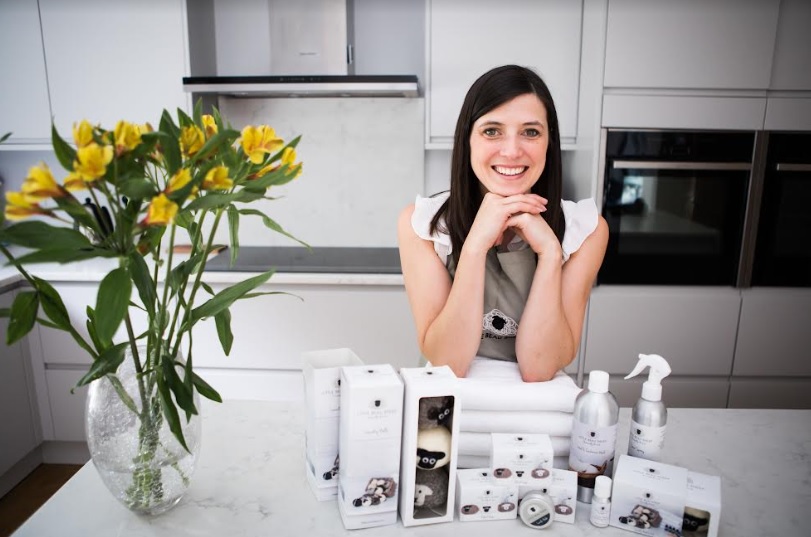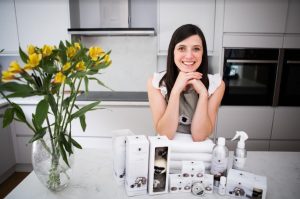 Explaining what it means to be clothed as Liveryman, Turner added: "In medieval times, sheep farmers drove their sheep across London Bridge to sell them at market in the City of London.
"Freemen were excused the bridge toll in recognition of their status as local traders who proudly held the right to drive sheep across the bridge, once London's only river crossing and sole trading route.
"To be a Liveryman, Freeman and Woolman of the City of London, it means that you have the right to drive sheep across London Bridge."
:::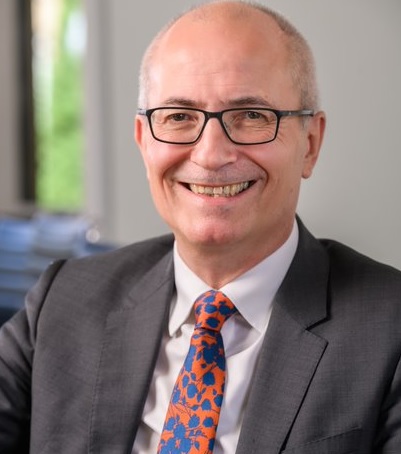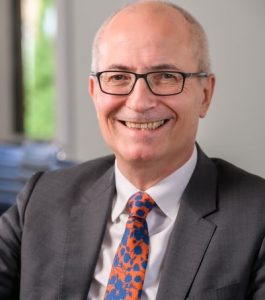 Professor Charlie Jeffery, vice-chancellor and president at the University of York, has been appointed chair of the N8 Research Partnership Board of Directors. 
He will seek to promote the N8 and its programmes to key audiences throughout the public and private sector as a key mechanism to deliver solutions to the challenges society is facing. 
This includes Net Zero North – which seeks to drive growth in the green economy in the North of England and beyond by co-producing research and innovation with businesses and other stakeholders – and Child of the North, a platform for collaboration, research and policy engagement that seeks to improve the lives of children living in the North of England.
The Child of the North All-Party Parliamentary Group was recently launched, bringing together policy makers and experts in child outcomes from across the country to find solutions to the disparities suffered by children growing up in the North.
The Net Zero North programme, meanwhile, is convening a Skills Alliance of Further and Higher Education providers and business, to support a reshaping of the skills landscape in the North of England as part of the shift to a low-carbon economy.
Professor Jeffery will also ensure strategic engagement with Government officials, industry, research funders and other stakeholders, working with the vice-chancellors and pro vice-chancellors of Research of the other N8 universities, as well as the N8's director, Dr Annette Bramley.
Before taking on his current role at York, Professor Jeffery was senior vice-principal at the University of Edinburgh and was a member of council of the Economic and Social Research Council from 2006-12 and chair of the Political Studies Association of the UK from 2009-12.
Professor Jeffery said: "The N8 is the North's very own 'golden triangle' – an extremely powerful partnership of universities which supply the R&D innovations and graduate talent that drive collaboration with business and industry across the North of England.
"Harnessing that power to meet challenges like climate change and decarbonisation and to bring new vitality to the North's economy are areas where N8 research is making a real difference to people's lives, and really puts the N8's research capabilities in the shop window.
"Given all the challenges we face, that role is more important than ever."
Dr Bramley said: "Having had the pleasure of working with Charlie Jeffrey over recent years, I know his passion and vision for the North of England makes him a perfect fit for the role.
"He has a deep-rooted interest in how university research and education can serve to the general benefit of society. In Edinburgh and now in York he has worked to bring together leading academic institutions with local authorities, businesses, other universities and colleges to promote inclusive economic development."