Looking back on 2022: A year of impact in the North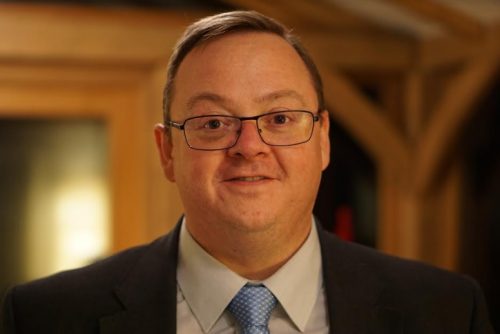 £70m invested into 150 businesses, and an additional £163m in private sector co-investment. 2022 has proven yet another year of phenomenal impact for the Northern Powerhouse Investment Fund (NPIF).
Representatives from the British Business Bank and NPIF's Fund Managers, including Pete Sorsby of Mercia and Dean Cox of Maven, recently attended invite-only roundtables about investment in the North of England, hosted in Sheffield and Liverpool.
Held across the Combined Authority and Local Enterprise Partnership areas of the North and hosted by TheBusinessDesk, these 'Invest North' events are bringing together metro mayors alongside senior participants from key areas such as investment, economic development, and property to discuss the North's economy, across six sectors – fintech & financial services, advanced manufacturing, digital & creative, energy & net zero, health & life sciences, and transport & infrastructure.
Not only have these events highlighted the North as a hotbed for ambitious businesses, but it also provided a fantastic reminder as to the scale of the impact of NPIF funding, which has facilitated the spring boarding of businesses across the region to realise their growth potential, boosting their local economies and providing innovative solutions to their respective industries.
Invest North also served as a platform to discuss the direction of travel for NPIF's aiding of ambitious and driven businesses in 2023 and beyond.
For instance, this year we've seen a wide range of success stories of businesses that with NPIF investment are making a positive contribution to society and are tackling problems with new innovative methods.
For example, Leeds-based Little Journey is behind a ground-breaking app for children undergoing surgical procedures by taking them on a virtual journey through the hospital, explaining who they will meet and what they can expect.
After securing a £150,000 NPIF – Mercia Equity Finance investment, the company has been able to further develop its app and reduce anxiety in children across over 50 hospitals worldwide.
Next year, NPIF will continue its drive to support businesses that are proudly proactively helping to build a sustainable and greener world, and helping the nation reach its net zero goal.
Companies such as Liverpool based Green Bell Packaging, a plant-based and plastic free packaging distribution company which secured a £100,000 loan from NPIF – GC & River Microfinance and has since grown to develop new product lines and expand its team.
Geography makes a huge difference to a business. In terms of location, it's about customers, it's about suppliers and it's about a source of talent to keep the business going.
And while the likes of Manchester, Liverpool and Leeds are very much epicentres for businesses across a broad range of sectors, it's important that the likes of Cumbria, Lancashire, the Humber, Cheshire and Tees Valley are not overlooked.
For example, Lancashire boasts the fourth largest aerospace cluster in the world, has a thriving rural economy and its universities now produce the highest number of STEM graduates in the UK.
There are some great individual examples of ambitious NPIF-backed businesses in these particular areas that are making a measurable difference in the regional economy as well as in their local communities.
For example, Practically Family, a Cheshire-based childcare businesses that offers flexibility for families, experienced rapid growth that is set to continue thanks to a £75,000 loan from NPIF – GC & River Microfinance.
The funding enabled Practical Family to take their boutique nursery, The POD, into a 4000+ sq ft unit which boasts a forest school and a sensory room and allowed them to open their first ever Pre-school with indoor and outdoor classrooms, science and computer areas.
Another example is the launch of a new marketing software platform by Tees Valley-based businesswoman Margaret Bradshaw, thanks to a £50,000 loan from NPIF – BEF & FFE Microfinance.
The new online platform is a subscription-based offering, which allows SMEs to have their own bespoke marketing plan to be used with colleagues and manage tasks in line with a proven and accredited process.
2022 has seen a broad range of upcoming and ambitious businesses contribute to the development of the North. And here at NPIF, we can't wait to continue to facilitate exactly that in 2023 and beyond.
The Northern Powerhouse Investment Fund project is supported financially by the European Union using funding from the European Regional Development Fund (ERDF) as part of the European Structural and Investment Funds Growth Programme 2014-2020 and the European Investment Bank.
---

Invest North is being led by TheBusinessDesk.com, in partnership with Northern Powerhouse Partnership, Squire Patton Boggs, Phoenix Group, and Lloyds Bank. It is also being supported by the Northern Powerhouse Investment Fund, Curveblock and Influential.
Through a series of round tables, research and interviews it will identify the investment opportunities and policy requirements that can make a significant difference to the economy of the North.
Visit investnorth.thebusinessdesk.com to find out more.