People: Clearwater International; Preston Baker; Ellis Patents; and more
Global corporate finance advisory firm, Clearwater International, is intensifying its investment in the financial services market with the appointment of Leeds-based Greg Cant as partner and head of financial services.
Cant joins with nearly 30 years' mid-market corporate finance experience, including 21 years at Rothschild & Co, where he worked on more than 50 transactions spanning acquisitions, disposals, fund raisings and IPOs.
Most recently he was chief of staff and director of corporate finance and development at Bradford-based specialist FTSE 250 banking group Provident Financial and was involved in the successful defence of Non-Standard Finance's £1.3bn hostile bid in 2019.
In his new role he will focus on leading Clearwater's Financial Services sector team, strengthening the firm's relationships with private equity and corporate clients, and transacting across a range of deals within the industry.
He will be based in Clearwater's office in Leeds and his arrival will further strengthen its 15-strong team and coverage in Yorkshire.
The Leeds office was established in 2020, shortly before the start of the pandemic, and his led by partner Richard Goldsack.
In the last 12 months the team has collectively advised on 11 deals with a combined value of more than €800m.
Clearwater International's latest senior appointment follows a record half year performance.
Between April and September 2022, the business' international team advised on 88 transactions, with a combined value of more than €7.5bn. This performance followed a previous financial year (21/22), which saw the firm increase revenues across the international business by 110% to €153m.
The firm also recently made several other high-profile appointments, including Christopher Jones as head of London, Sarah Taylor as head of the Midlands and two new London-based debt advisory partners Richard Clark and Simon Chambers.
Mark Taylor, UK CEO of Clearwater International, said: "Greg has unparalleled experience across a wide range of transactions in this market and brings a valuable 'in-house' perspective from his time working for a major listed banking group.
"His leadership will help us build on the platform we've established in financial services and ensure even more management teams and investors can access crucial, high-quality insight and advice from our sector experts."
Cant added: "I'm proud to be joining at such an exciting time with the business continuing to extend and develop its capabilities across territories, sectors and areas such as ESG.
"Clearwater's performance over the last few years speaks for itself and evidences the strength of its track record and reputation for delivery, particularly when it comes to complex, sizeable deals with sophisticated funding requirements."
:::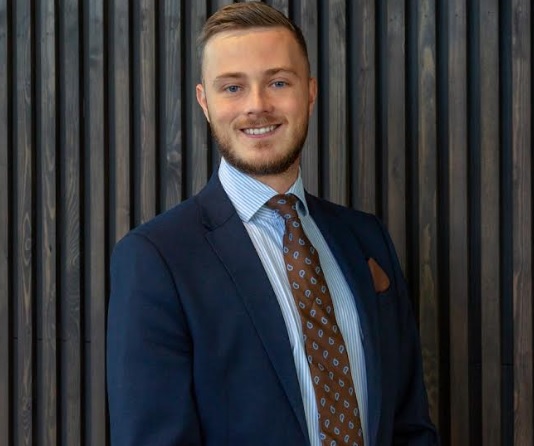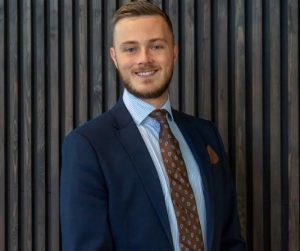 Yorkshire company Preston Baker has appointed William Swallow as its new land manager.
He aims to help the county's landowners and developers bring new housing to the market through his role.
Swallow said "We have a housing shortage in this country and there is a desperate need for housing for our local communities.
"I work with Yorkshire landowners who have outline or full planning permission on land to get the best possible outcome in terms of sale price, using the extensive experience of the in-house Preston Baker New Homes, Land and Planning team and our established relationships with developers."
Cathy Evans, new homes and land director, said: "William has proved himself a real asset to the New Homes, Land and Planning team and he really deserves this exciting new opportunity to work with landowners and developers and facilitate exceptional outcomes."
Swallow, 25, originally from Morecambe, studied Sports Science at university and has worked as a sports scientist at Celtic Football Club. He has always had a keen interest in property and during lockdown decided to pursue a career path in it.
He joined Preston Baker Estate Agents on a graduate scheme and was soon earmarked for progression, quickly moving into a new homes sales advisor role.
After just over a year in the new homes' role, he has now been promoted to land manager and has already secured some development sites, helping landowners realise a financial return from their land.
He said: "It's great to help landowners unlock the potential of their land and then to see developers create much-needed housing with the sites.
"Potentially anyone could sell a piece of land, but to get the best price, the best advice, to sell in a timely manner and get the best possible outcome for a landowner, takes the expert service of a company such as Preston Baker.
"I am excited to see what the future holds and am embracing the responsibility of my new role. It's a real honour to help landowners and developers bring forward much-needed new development."
:::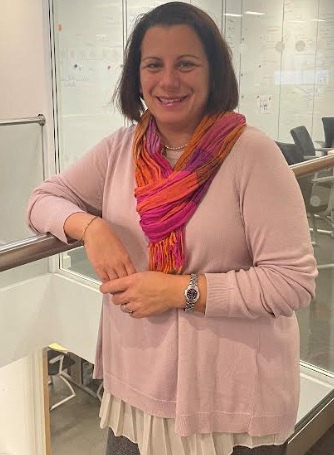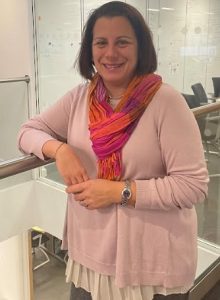 Rillington-based cable cleat manufacturer, Ellis Patents, has strengthened its export credentials by appointing a second export manager.
Isabelle Gantier-Houston, from Paris, has worked extensively in export, sales and marketing roles during her 20 plus year career and joins a sales team which actively sells into over 50 different international markets.
Kelly Brown, sales director, said: "Exports account for over half of our annual turnover, with sales being achieved through an international network of local distributors who work on our behalf in every country we export to.
"With international travel well and truly back on the agenda, Isabelle's experience will be pivotal in helping to deliver our export strategy and in ensuring we provide support to each and every company within our network."
Gantier-Houston added: "The Ellis Patents success story is an incredible one and I'm looking forward to the challenge of adding a few new chapters to it."
:::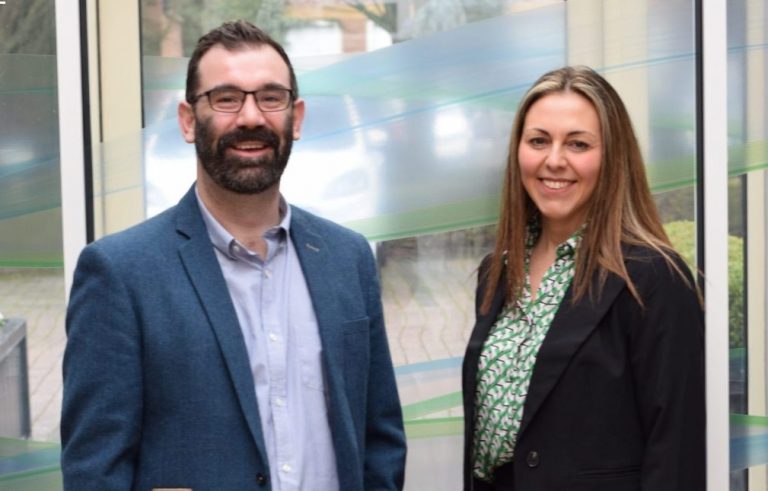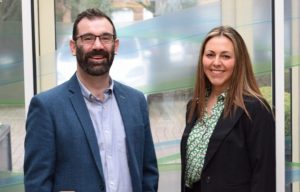 Hull-based John Good Group says Rachel Lowe has joined as chief human resources officer.
She brings with her a wealth of experience and expertise in human resources, having previously held leadership roles at Victoria Plum, Ramsden International and other leading blue chip companies.
Lowe will be responsible for driving new ideas and initiatives to enhance the development and growth of John Good Group's team members. S
She will also be leading the implementation of various programs designed to support the professional development of the business's workforce.
"I am thrilled to be joining the John Good Group as chief human resources officer," she said.
"This is an exciting time to be joining the organisation, as it is full of ambitious plans and projects that will have a positive impact on not only the team members within the group but also the communities that we support.
"I am looking forward to working with the team and bringing my expertise to help drive growth and development within the organisation."
Adam Walsh, CEO, added: "Rachel brings a lot of great experience and expertise in human resources, and we are confident she will be able to execute first-class people programs that will drive growth and development within our organization.
"We are excited to have her on board and look forward to the positive impact she will have on our team."