People: Gordons; Aptamer Group; Red Diamond; and more
Law firm Gordons has appointed two newly qualified solicitors after they completed their training with the business.
Alexandra Dixon has taken up a position within Gordons' property litigation service while Chloe Higgs has joined the firm's employment law practice.
After graduating from the University of Hull with a degree in biochemistry, Dixon joined Gordons in 2017 as a risk and compliance paralegal before starting her training contract in 2021.
Higgs holds a law degree from the University of Leeds and worked with HM Courts and Tribunals service as an administrator before joining Gordons as a trainee solicitor in 2021.
During her training contract, Higgs undertook a three-month secondment with Gordons client, consumer delivery company Evri.
Welcoming the appointments, Gordons partner and member of the firm's executive board, Victoria Davey, said: "We are very pleased that Alexandra and Chloe will be continuing their careers with us.
"They are both bright and engaging people with great attitudes. They have proven themselves to be highly capable lawyers coupled with the ability to build strong relationships.
"We look forward to continuing to support and develop Alexandra and Chloe to help them fulfil their personal ambitions and full potential at Gordons."
Employing 170 people, Gordons has offices in Leeds and Bradford.
:::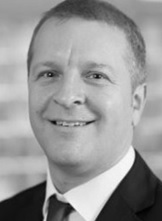 Aptamer Group, a developer of Optimer® binders to enable innovation in the life sciences industry, has appointed Derek Smith as interim chief commercial officer.
He joined the York-based company in 2018 as director of global sales and has since become a vital part of the Aptamer team, overseeing the development and implementation of the company's global sales strategy and securing contracts across all three business divisions, including with a number of major pharmaceutical companies.
Prior to joining Aptamer Group, he held senior sales positions at various UK healthcare companies.
Dr Arron Tolley, chief executive officer, said: "Since joining Aptamer in 2018, Derek's business acumen and commitment to his role have contributed to an impressive increase in our sales and revenue.
"Derek's commercial mindset and dedication to the business will stand him in good stead as interim chief commercial officer. I look forward to working closely with him as we continue to pursue our strategic goals."
Smith added: "I've really enjoyed working at Aptamer over the past few years and being a part of its significant commercial progress, including playing a part in the company's public listing on AIM.
"As an increasing number of companies see the need for antibody alternatives, there is a clear opportunity for Aptamer to grow and strengthen its global customer base."
:::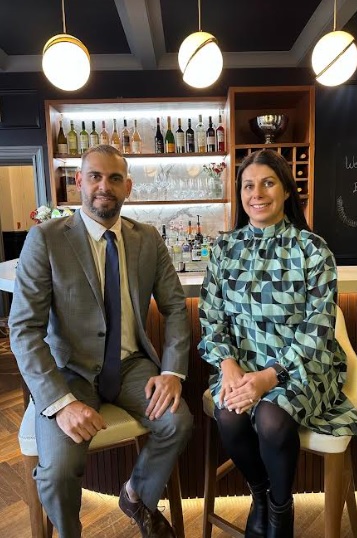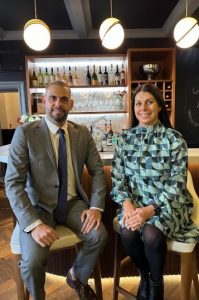 Executive search firm, Red Diamond Executive, has bolstered its growth plan with the senior appointment of Brent Natoli.
The Huddersfield-based firm has appointed Natoli as a tech, finance and engineering headhunting specialist as the company strives to achieve £1.8m in turnover in 2023.
He joins the firm from Australia, where he has spent 17 years working in the recruitment sector, both in-house and within agencies.
With extensive experience across sales and operations – incorporating people management, strategy and process improvement – he has been selected to help Red Diamond to grow within the FinTech and engineering sectors.
Emma Robinson, founder of Red Diamond Executive, said: "Brent's accolades are impressive. In a previous role, he sourced 53 quality candidates in a three-month period, with a 98% retention rate, whilst simultaneously managing the launch of five new branches – two of which were overseas.
"This is the dynamism and quality that we have in our own business, and we know he will be an asset to us.
"As a headhunter, I am no stranger to helping clients hire from overseas. It is a pleasure to help Brent settle in the UK and we look forward to growing our own presence, both across the UK and overseas, as a result."
Natoli will focus on hiring senior level people within the FinTech and engineering sectors, from CTOs to directors of technology, with an emphasis on immigration and visa support, culture change and training strategies.
He said: "The Red Diamond team is one of the most supportive I've ever come across. Throughout the entire relocation process, I have received nothing but constant assistance.
"It is a family business where everyone is encouraged yet has the training structures and investment processes to rival a large corporation."
Simultaneously, Red Diamond Executive's sister firm, Red Diamond Recruitment, has hired Felix Wisdom as a recruitment consultant.
Wisdom is set to support hiring managers within construction and building materials to source mid-senior-level talent.
:::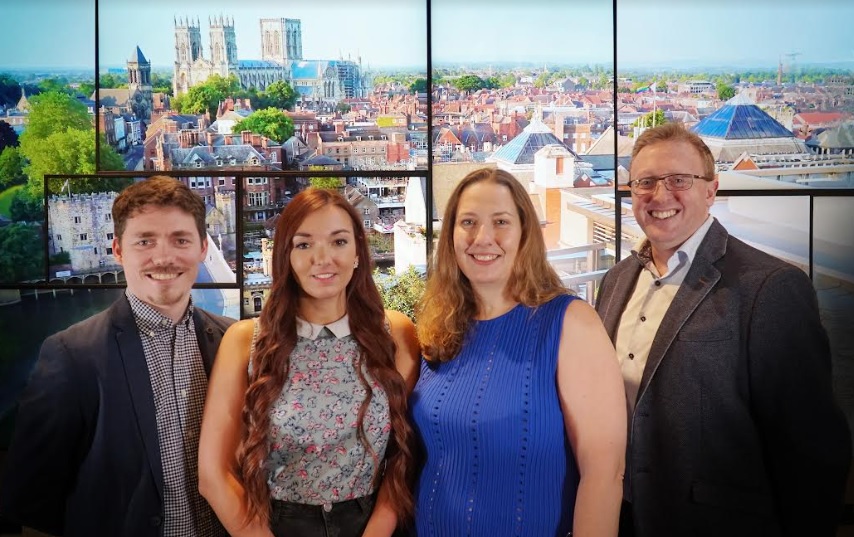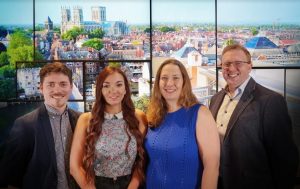 York-based app development company, The Distance, has appointed a new managing director and senior leadership team as the business gears up for the next phase of its journey.
Former head of operations Louise Toal takes up the MD role after five years with the business, with project team lead Gemma Oliver filling the newly vacated head of operations role.
Former MD and company founder, Anthony Main, will move into a more strategic role continuing to oversee and support the business' ambitions for growth.
They are joined on the new leadership team by senior account manager Tom Boatman, who has been with The Distance for four years.
Founded in 2009, The Distance has a roster of clients ranging from start-ups to multi-billion pound turnover global enterprises which include Eurotunnel, GNY and PayStream. The company employs 17 people from its York headquarters.
Toal joined the firm in 2017, after building her own virtual assistant company and sharpening her operations management skills in the NHS.
She will now take responsibility for the day-to-day running of The Distance. She said: "The opportunity to take over from Anthony as MD is incredibly exciting and I can't wait to use my autonomy to drive the next phase of the business.
"We have an incredible team that I am keen to support in pushing The Distance to the next level."
Main said: "I am immensely proud of what we have achieved at The Distance. However, to continue growing and delivering great work for our customers and the industry, we need to evolve and adapt.
"The Senior Leadership Team and I have a clear vision for our future. We have set ourselves ambitious targets, and I'm sure that with the new structure in place, we will achieve them. The business is in safe hands and is set up to succeed."
Oliver joined The Distance 18 months ago, bringing considerable project management skills from previous roles with the NHS and Fera Science.
On her promotion to head of operations, she said: "It is a time of change as we implement new ways of working to make us more efficient and effective. I am excited about what the future holds, both in my own role and for the wider team."