People: Kohler Mira; Women in Business Hull; ilk Agency; and more
East Yorkshire-based shower manufacturer, Kohler Mira Ltd, has appointed Emma Foster as its new managing director, as incumbent leader Craig Baker accepts a new global position to deliver the business's product innovation programme within its parent company, Kohler Co.
Having started as a graduate in a temporary role in 2004, Foster's appointment follows 19 years with Kohler Mira.
During this time, she has held various positions within the Marketing team, where for the last five years she has sat on the board as marketing director, leading the division through a period of growth.
She serves on the two of Kohler Mira's executive steering groups, D,E & I and Early careers.
With a strong track record in management positions, her promotion is testament to the company's strategic ambition to balance internal promotions with external hires.
Baker, who has held the position of managing director for the past three and a half years, has accepted a position within the global Kohler Co. business, where as "vice president – global innovation", he will be responsible for delivering the firm's innovation objectives within its Kitchen and Bath unit.
Foster said: "I'm so pleased and privileged to have been asked to lead a business I've been a part of for 19 years, and one that I am so passionate about.
"Over our 100-year history Kohler Mira has been responsible for bringing real innovation to the showering market.
"I look forward to leading our talented team of people who are so enthusiastic about developing products and services that delight our customers, while continuing our commitment to the community through our many initiatives such as apprenticeship programmes, and our important charity and community partnerships."
Baker added: "My three and a half years as managing director have been some of my best at Kohler Mira, so while I'm sad to leave the role, it couldn't in be safer hands than with Emma.
"I have full confidence that she will drive the business to even more success and I look forward to the next exciting chapter."
:::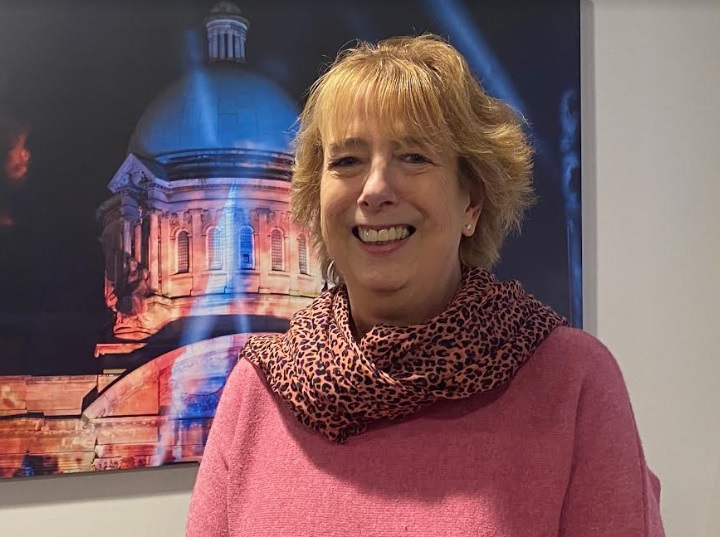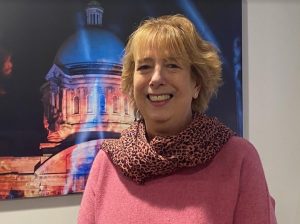 Women in Business has appointed Karen Newton as its new chair.
She is the former operations director for Spire Healthcare and now supports small businesses in regulatory compliance and margin management.
A long-standing member of the networking organisation, she says she is proud to take on the role at this pivotal time.
Newton added: "The last few years have been challenging for Women in Business. During the pandemic, we shifted our systems, processes and events online so we could continue our support for our members.
"Then thankfully, last year, we were able to restart in-person events and committee meetings – and it has had a really positive effect on our membership numbers."
Women in Business, which supports and encourages inspiring decision-making women in Hull, East Yorkshire and Northern Lincolnshire, now has almost 100 members.
Newton said: "Change was needed but along with change always comes a degree of turbulence. 2023 is a year to reap the benefits of change and to concentrate on providing great training and wellbeing events as well as providing an opportunity for informal networking.
"I am looking forward to my year as chair of this incredible organisation and I am proud to be supported by an amazing committee and our members who I am looking forward to seeing throughout the year."
:::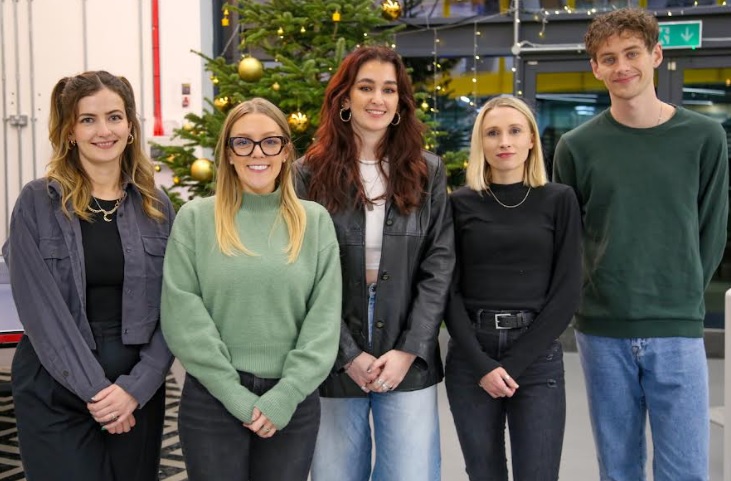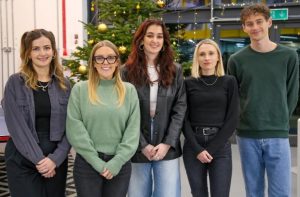 Leeds-based integrated agency, ilk, is celebrating recent growth with five new additions to its team.
The new starters join a range of departments – spanning PR, Social, Design and Creative Account Management, following the agency's influx in new business wins.
Overseeing the PR team, Beth Turner joins as head of PR, where she will be helping to deliver digital PR for new and existing clients.
Her responsibilities will include rolling out new internal processes, assisting the team across strategy-led work and offering advice to clients. She brings over five years of industry and people management experience, having previously worked at connective3 and Jaywing.
Olivia Richards steps into the role of senior paid & social executive. She arrives from Mediacom, a London-based media agency, having previously worked as an assistant producer at a film company creating promo reels for a wide range of clients.
She brings to the role a variety of industry-relevant experience, and has a Bachelor's Degree in Film Production from the University of Westminster and an Apprenticeship Level 3 in Digital Marketing.
Elliot Madden also joins the PR & Social team as PR and social media account executive.
He has come straight from university, after studying a Master's qualification in Advertising and Design from the University of Leeds, and a Bachelor's Degree in English and Media.
His role focuses on supporting the day-to-day side of client accounts, varying between PR and Social, and will involve creating content for press and social media.
Expanding the Creative Account Management team, Faye Ripley has taken on a brand new role in the agency, as a digital project manager.
She developed her passion for digital while working as an account manager for over five years. Her responsibilities include overseeing the website development offering, including web builds and new functionality projects.
Megan Allcock, a recent graduate in Graphic and Communication Design from the University of Leeds arrives at ilk as a junior designer.
She has previously worked in a year-long placement at a branding and identity studio in Leeds, where she grew her skills in branding, website design and photography.
Currently supporting a mixture of new and existing projects spanning retail, food and upcoming brands, she is supporting across new and existing clients within the business.
Nev Ridley, managing director, said: "We're so pleased to be welcoming such an eclectic bunch to our offices, and across a variety of departments and roles too.
"It's fantastic watching the teams grow and develop across the board, and we look forward to nurturing the skills of our most recent ilksters as they contribute to our new and existing clients."
:::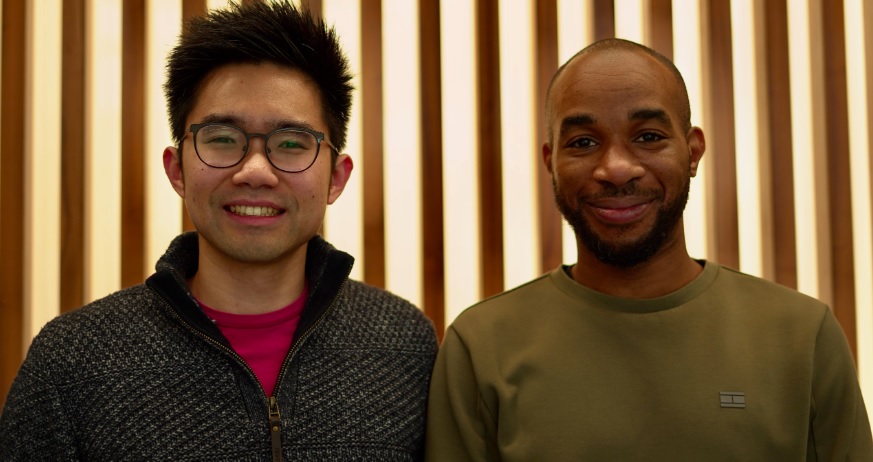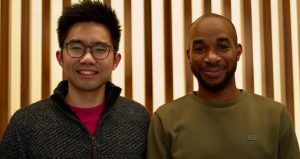 New project managers have been appointed at the Flood Innovation Centre, in Hull.
Anton James (business development co-ordinator) and Chun Keat Yew (technology research manager) will share the role of project manager after the Flood Innovation Centre's former project manager, Pip Betts, moved on to a new role at the end of 2022.
James and Yew both have a wealth of experience of working with businesses, charities and community groups to help them boost their flood resilience, and each bring a different area of expertise to their new shared role.
The pair are keen to give as many eligible organisations as possible a chance to sign up for a free flood survey, as well as free follow-up support and guidance to help them act upon the findings.
Yew said: "We're urging eligible businesses to take action to better protect their premises, employees and other assets against the risk of flooding by requesting a free flood survey and follow-up support before it's too late.
"We're currently funded to provide support to eligible Small to Medium Enterprises in several areas of the country, but the funding won't be around forever so it's essential that anyone who's worried about the potential impact of flooding on their business comes forward as soon as possible."
James added: "As well as offering free flood surveys, our knowledgeable team is able to work with business owners to help them understand the findings of their survey and how to make changes aimed at making their businesses more resilient to flooding.
"Communities face a variety of different types of flood risk, but climate change, coupled with increasing urbanisation, means flood events are happening more frequently."