People: Nicholas Associates Group; Ison Harrison; Sheffield Forgemasters; and more
Recruitment solutions specialist, Nicholas Associates Group (NAG), has promoted Chris Myers to Group IT director.
In 2022, the Rotherham-headquartered group confirmed a number of acquisitions alongside its intention to float on The Alternative Investment Market (AiM).
The appointment of a Group IT director further strengthens the management team and is intended to ensure delivery of the long term IT strategy.
Myers, who lives in Sheffield has over 25 years' experience of working in IT, beginning as an apprentice and working through various technical roles and into management.
He joined NAG 13 years ago working for the Stafforce brand and since then he has held various roles including head of IT and head of shared services.
In his new role, he will develop and oversee the implementation of the long-term IT strategy and future IT strategic projects which also involves managing a team of front line IT Support Technicians, System Specialists, and outsourced IT partners for Cloud hosting, telephony and IT helpdesk services.
Bruce Allen, financial director at NAG, said: "Our sector is highly competitive and IT is a vital key differentiator. In today's digital world, IT has the ability to add value and strengthen client relationships by improving all user experiences.
"Chris has proven he has the leadership, managerial and technical skills required to implement the IT roadmap we have developed for the group as we integrate platforms and new businesses across our portfolio of brands."
Myers added: "NAG trusts and values all its employees and being promoted to this key role demonstrates the confidence the board has in me to deliver the IT strategy we need to underpin NAGs long term ambitions."
Other brands within the group include, Aristotle Partnerships, Stafforce, Ashley Kate HR & Finance, Apprentice Employment Agency, Erango, Mainboard, Olano, RedRock and Syntax.
The combined group has a turnover of £125m and at least 33 offices and branches across the UK.
:::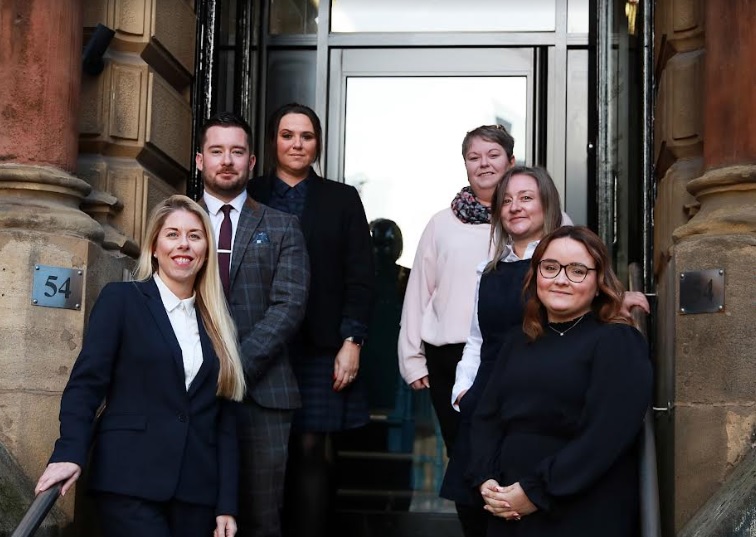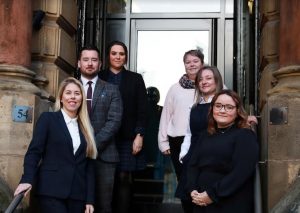 Law firm Ison Harrison has made a series of promotions across its network of Yorkshire offices.
Among the promotions from solicitor to partner are Claire Loftus, Abbie Churchill and Helen Donaghy.
Daniel Kenworthy has been promoted to assistant head of residential conveyancing across the whole firm, Natalie White takes on the role of finance director and Claire Guthrie is promoted to head of accounts and cashiers.
This latest round of promotions follows Ison Harrison's transition to becoming entirely employee owned at the beginning of 2022 after the three shareholder directors agreed to sell the business to an Employee Ownership Trust.
Loftus, an expert in property law with over 20 years' experience in all aspects of conveyancing, joined Ison Harrison at the beginning of 2021.
She was recruited specifically to manage the firm's 15th branch based in Bingley and, in the first 12 months, helped establish the new office as one of the firm's highest earning branches.
Churchill joined the firm at the end of 2019 and took over the management of the Barnsley office in July 2021.
An experienced and well-respected family solicitor, she has grown the firm's presence in Barnsley and across South Yorkshire to the point where an additional family solicitor has been appointed.
With 25 years' experience, Donaghy is a specialist clinical negligence lawyer with a national reputation. She arrived at the firm in October 2020 and has made a significant contribution to growing the clinical negligence team.
Kenworthy has been with the firm since April 2019. He became manager of the Pontefract office a month later and a partner in July 2021. This year has seen his role extend beyond his own branch office to support division head Jenny Bland to deliver the residential property offering across the entire firm.
White has been promoted following 15 years' service with the firm. She previously led the 13-strong accounts team as head of accounts and cashiers and in her new role will assume overall financial responsibility for the firm's 17 regional offices.
Guthrie has been with the firm for seven years and has become an integral part of the accounts team alongside White.
Guthrie's new role includes the analysis and reporting on financial performance, the preparation and review of budgets, ensuring compliance with the SRA accounts rules, tax and audit compliance and supervision of the accounts team.
Ison Harrison has a network of 17 offices throughout the region. It employs more than 240 staff across Yorkshire.
Jonathan Wearing, managing director said: "We've made the best possible start to 2023 with a number of strategic promotions that will benefit the progression of the business, just over 12 months after the firm became entirely employee owned.
"The past 12 months have seen a real focus on diversification through the expansion of our commercial offering substantially, to include corporate, litigation, employment and commercial property for an ever-growing commercial client base.
I'm excited to see what the next 12 months will bring.
"I'm pleased to see these promotions off the back of one of our most successful years in our history. The contributions to the firm from the promoted individuals are all richly deserved."
:::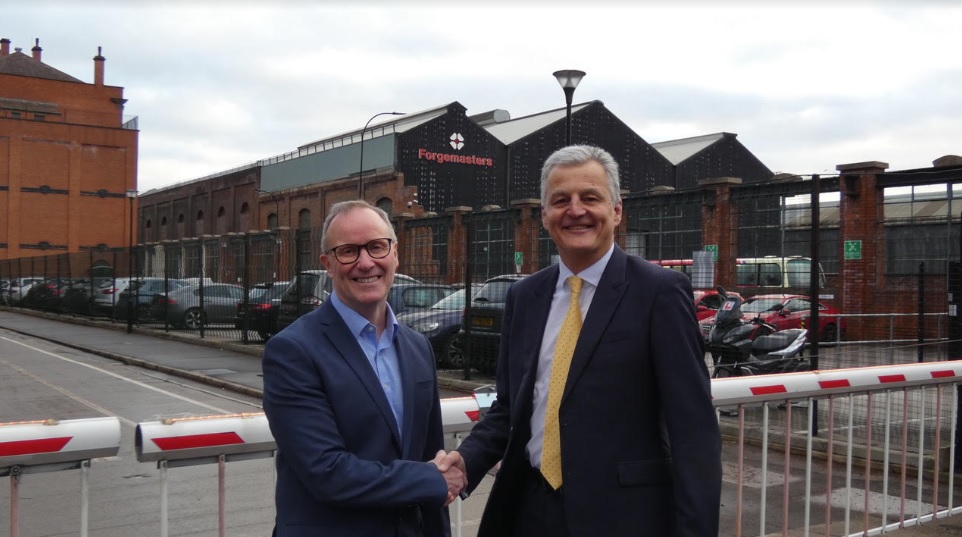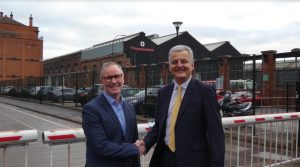 Sheffield Forgemasters will welcome Sir Tim Fraser as its new chair and non-executive director from the first of February.
Sir Tim has spent the last 20 years in senior Ministry of Defence positions, across both operational and senior central leadership roles, most recently as the Vice Chief of Defence Staff and has completed 40 years in the Royal Navy.
Colin Smith – a former Rolls-Royce Group President, steps down as Sheffield Forgemasters' chair after almost five years with the company.
David Bond, chief executive officer, said: "Tim Fraser is bringing his significant senior leadership experience to the role of chair at Sheffield Forgemasters as we progress the substantial recapitalisation and site transformation programme.
"Sheffield Forgemasters is entering a new phase of intense development and Tim's experience and understanding of the challenges in leading the board through this significant change will be invaluable.
"We'd also like to thank our outgoing chair, Colin Smith, for the outstanding support that he gave to the business and during negotiations for the company's acquisition by the Ministry of Defence."
During his tenure at the Ministry of Defence, Sir Tim led major change programmes as well as overseeing strategy, capability development, and major defence capital investment projects.
He said: "I know from my time as the Vice Chief that Sheffield Forgemasters plays an extremely important role in the delivery of defence capabilities. 
"I am hugely looking forward to joining the team, to deliver on this once in a generation opportunity to modernise and grow the business as it pushes forward with a significant recapitalisation programme to replace defence critical assets." 
Sir Tim joined the Royal Navy in 1982. He has commanded destroyers and the aircraft carrier, HMS Illustrious, UK and coalition maritime forces in the Middle East and served as the Chief of Joint Operations – responsible for UK Joint Operations overseas.
:::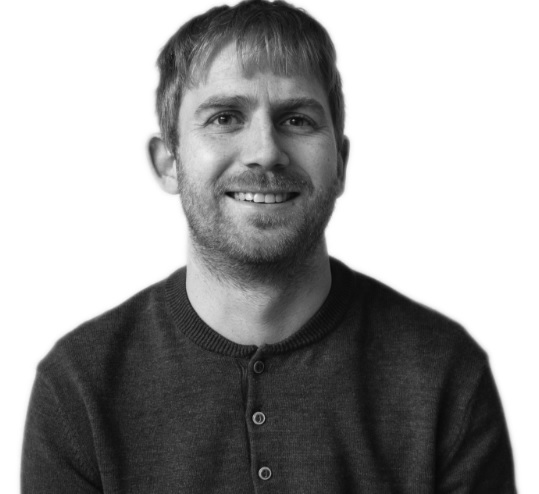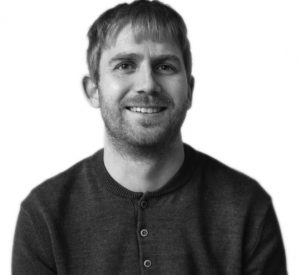 Sheffield's Sky-House Co has welcomed a new customer care manager.
Daniel Pillar is a graduate of Coventry University, where he studied for a degree in Disaster, Emergency and Crisis Management.
Previously with regeneration company Urban Splash, he joins the Sky-House Co Customer Services team as the company looks forward to a busy year of project development.
Business co-founder and director, David Cross, said: "After a successful 2022, we are currently aiming to grow and deliver around 150 homes per annum across the Sheffield city region.
"Turnover is expected to grow to over £25m across the group, making us one of the largest independent house builders in the region, thanks to the support of St Bride's White Rose Residential Partnership, via funding from the South Yorkshire Pensions Authority and Homes England.
"To reflect that level of growth, we now have in excess of 40 full and part time staff and as Daniel joins the team, I am confident he will add to our success.
"There is a real shortage of homes in Britain and while the financial backdrop might look challenging for people, we are committed to the development of sustainable and affordable homes that will sell in any market.
"The cost of renting is rising and we at Sky-House Co believe home ownership is still the preferred choice of most people and that they will find a way to invest in their own home and future."