KPMG UK records second year of growth and invests back into its business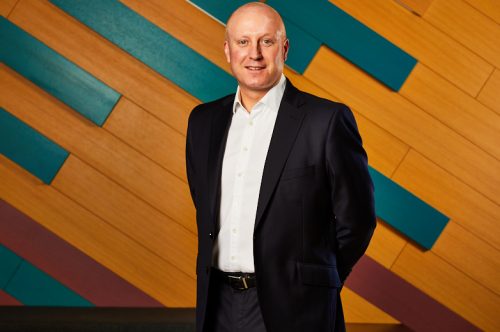 KPMG UK has published its annual results for the financial year ended 30 September 2022, in which it delivered double digit growth for the second consecutive year.
The business recorded a 16% rise in revenue from £2.35bn to £2.72bn, with profit before tax increasing from £436m to £449m.
Euan West, office senior partner at KPMG in Leeds, said: "Our business in Yorkshire and Humber continues to be at the heart of supporting local enterprise to grow, make the most of these opportunities and, in turn, help our communities to thrive.
"We've seen growth across all our service lines, supporting clients across the Yorkshire and Humber business community, in particular those operating in what are proving to be resilient sectors such as healthcare, consumer, technology, energy and renewables and business services.
"Critical to that is investing in our people – across all grades – to make sure our clients have access to the very best and diverse talent and expertise.
"Over the past 12 months, we've made more new hires across our business and continued to recognise the important contribution of our team through promotions, including taking on six new partners."
In May, KPMG awarded employees a special overnight flat salary increase of between £2,000 and £4,000. In total the business increased its annual wage bill by £132m and distributed a significant bonus pot of more than £105m to employees.
The firm recorded double-digit sales growth in each of its major business units.
KPMG's Consulting practice saw net sales increase by 22% to £811m, driven by demand from clients for digital transformation services. Meanwhile, a strong M&A market saw the firm's Deal Advisory team record net sales of £443m, an increase of 24% on the prior year.
The firm's audit practice saw net sales increase by 10% to £695m, while its tax and legal division delivered strong growth of 13%, with sales reaching £455m.
Jon Holt, chief executive of KPMG in the UK, said: "We have delivered another year of strong performance thanks to the hard work and dedication of our people.
"Our three-year strategy, focussed on investing for the long-term, is delivering. We're growing in a way that enables us to invest for the future, meet client demand, strengthen our multi-disciplinary services and recognise our people.
"Every area of the business contributed to our growth, showing the important role our multi-disciplinary model plays to support our clients with their most complex issues.
"We feel confident about the future, and while we have seen a softening in the deals market from the peak of activity witnessed last year, demand for consulting, tax, legal and audit services continues unabated."