Robotics innovations aim to protect battlefield medics and nuclear engineers
BOW, formerly known as Cyberselves, which writes robot control software, has won two contracts to create robotic systems to help remove humans from harm on battlefields and assist in decommissioning legacy nuclear sites.
The news comes as Sheffield-based BOW unveils a rebrand following the arrival of new chair, Peter Hopton, and scaling of the company throughout 2022.
The company has developed a single software solution that can control any robot.
In the first project, TEL-MED, the firm is extending its software to assess a patient's injuries in hazardous environments such as a battlefield and offer first-aid treatment.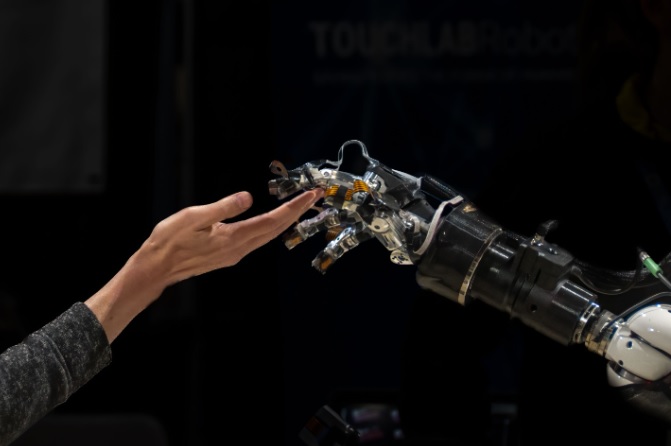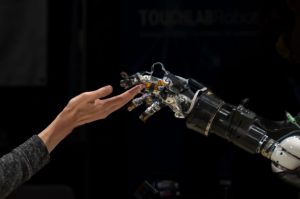 In the second project, TEL-ND, BOW is using the same robot but using the software to address the specialist needs of nuclear decommissioning tasks.
Both projects involve "telexistence" technology, which uses cameras, sensors and other equipment to provide feedback to the system's operator, so they feel like they are actually there in the remote location.
The two contracts, which together are worth £550,000, were awarded through the Defence & Security Accelerator (DASA), with funding from the Defence Science & Technology Laboratory (Dstl), and the Nuclear Decommissioning Authority (NDA).
When a soldier is injured or falls ill on a battlefield, they are assessed initially by a combat medic technician (CMT), who will have received similar training to a civilian paramedic or ambulance technician.
As well as the danger of coming under enemy fire, CMTs could also face the threat of contamination if the patient has been exposed to chemical or biological weapons.
Dstl wants the capability to be able to identify a patient, report observations of any injuries, and relay pictures and videos to a remote operator.
The medical system must also be able to monitor a patient's pulse, breathing, and skin temperature, attach a blood pressure cuff, take a sample of blood from their arm, swab their mouth, and take down their medical history.
A number of nuclear decommissioning activities are also potentially hazardous to humans, and strict safety rules exist to protect those operating in this environment.
The NDA has an ambition to move humans away from harm, to remotely decommission gloveboxes – specialist equipment used to inspect, handle or repackage nuclear materials – by 2025 and reduce the activities carried out by humans in high hazard environments by 50% by 2030.
Daniel Camilleri, founder and chief executive of BOW, said: "These two projects are great examples of how BOW can help keep people out of hazardous situations.
"Both projects allow skilled human operators to carry out important tasks but without putting themselves in danger. Each project involves integrating cameras, sensors, robots, and other technology into a single platform."
"We are taking human expertise and transporting it into a robot in real time to make the experience safer for people."
BOW was founded in 2020 as a spin out from Sheffield Robotics, a collaboration between the University of Sheffield and Sheffield Hallam University.
BOW's partners for the nuclear project include Touchlab, an Edinburgh-based firm that has created touch-sensitive artificial "skin" for robots to feedback information to their operators; Kent-based three-dimensional (3D) vision technology developer i3D Robotics; and the Nuclear Advanced Manufacturing Research Centre (NAMRC) at the University of Sheffield.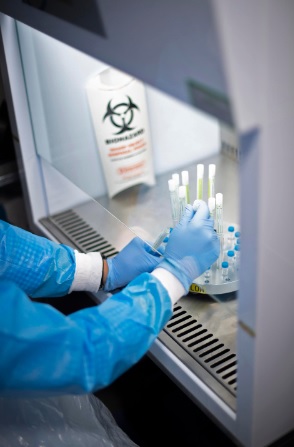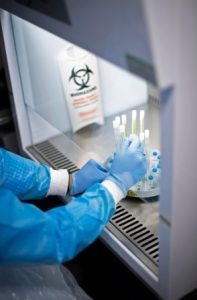 NAMRC technical lead, Benjamin Rae, said: "The Nuclear AMRC has extensive knowledge in the nuclear decommissioning industry, and we've previously worked with NDA's subsidiaries on projects related to the glovebox applications.
"We're pleased to have this opportunity to work with our partners to develop a telexistence platform for removing the possible contamination hazard to the human operator."
Dr Zaki Hussein, founder and CEO of Touchlab, said: "In line with using our electronic skin to solve grand challenges for society, we have been looking into nuclear decommissioning and medical applications since our early days and tested our e-skin successfully in these demanding and dangerous environments.
"This project is an example of using robotics for good that will eventually take humans out of harm's way and save lives."