People: HSR Law Solicitors; Thrive Law; Devonshires; and more
Doncaster-based HSR Law Solicitors has made a key appointment to its expanding commercial property department.
Solicitor Melissa Squires, who becomes head of the commercial property department, will oversee a team of three qualified solicitors, a paralegal and a trainee solicitor.
After graduation from Leeds Beckett University, she spent two years at Shulmans LLP in Leeds before joining HSR Law as a paralegal in 2017 and has now worked her way up to become head of department.
Squires, who is based in the firm's Doncaster office, said: "As a Doncaster native I am particularly proud to be working in this community.
"The service we provide is essential for Doncaster businesses and as the legal market changes, HSR Law is one of the only local firms with a commercial property offering.
"I have high ambitions for our team and look forward to increasing our presence across Yorkshire and Lincolnshire."
Managing partner, Fabian Braithwaite, said: "We are thrilled with Melissa's promotion. She joined us as a paralegal, completed a training contract and then qualified with us.
"Melissa has since gone on to become an in demand solicitor across the region and we are sure she will continue to excel as a manager. She inherits an exceptionally strong team to work with."
HSR Law Solicitors works with clients and referrers nationally and has offices in Doncaster, Gainsborough, Epworth and Mexborough.
:::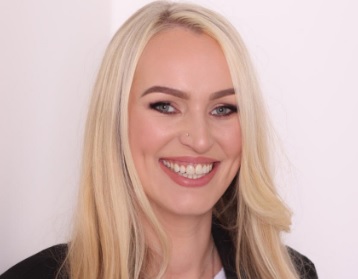 Leeds-based employment law firm, Thrive Law, has made some changes to its team.
Two solicitors, Crystal Boyde and Alicia Collinson, have returned from maternity leave into the position of senior associate. And Katie Elvidge has been promoted to paralegal. 
Jodie Hill, the firm's founder and managing partner, said: "It really reflects Thrive's values that we've promoted our solicitors on their return from maternity leave.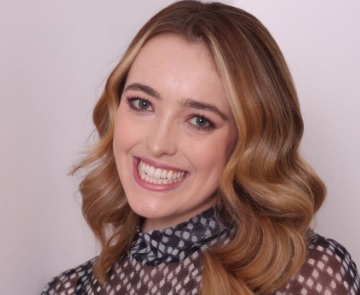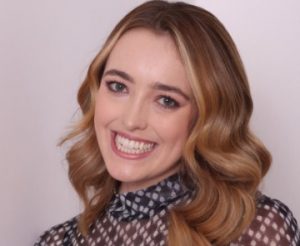 "We believe in investing in our team and ensuring everyone is able to be their best selves. We're happy to have Crystal and Alicia back and watch them grow into their new roles.
"Katie has been a brilliant member of our team and really shares our passion for diversity and inclusion and we're proud to be a part of her development."
:::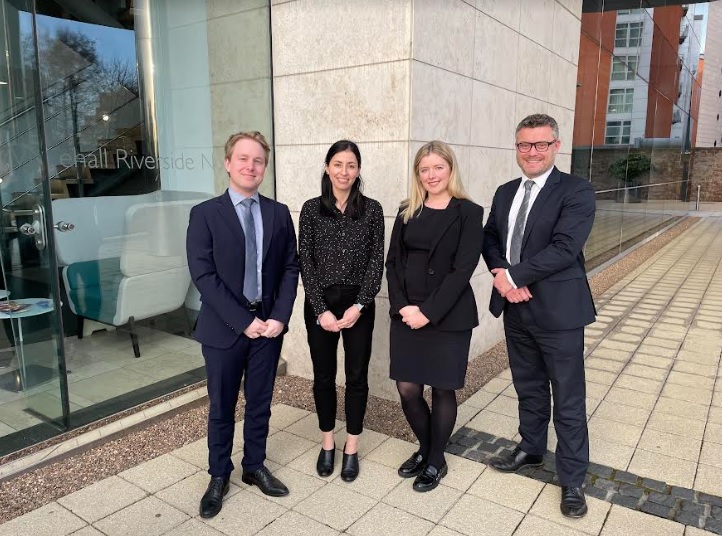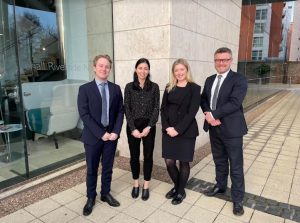 Law firm Devonshires has hired two experienced lawyers to further strengthen its growing Leeds office.
Amy Chadwick joins from Ramsdens Solicitors and Mary Brennan joins from Mackrell Solicitors.
Chadwick is a commercial property solicitor and joins the firm's Securitisation team, headed by Chris Drabble. Her experience includes commercial sales and leases, refinances and residential plot sales.
Associate Brennan joins the firm's Housing Management & Property Litigation team, headed by Donna McCarthy.
Brennan's experience spans contentious residential and commercial property issues in acting for a wide range of housing providers, local authorities, and private landlords.
Prior to this she had spent two years as a real estate litigation solicitor at DAC Beachcroft.
The office has also welcomed, Stuart Counsel, who joined Devonshires in 2022 as a paralegal, but takes up a role as a solicitor this month.
These latest arrivals follow that of Sara Mondon who joined from Kirklees Council last year and takes the Leeds office headcount up to 29.
The firm opened its Leeds office six years ago, following the arrival of partners Chris Drabble and Gary Grigor from Addleshaw Goddard, and is actively recruiting new solicitors with plans for further expansion.
Drabble said: "I am excited to welcome both Amy and Mary to Devonshires. They bring fantastic experience to their respective teams, allowing us to offer clients even more depth and breadth of knowledge.
"The growth of our Leeds office over the last six years has allowed us to ensure our clients based in the north of the country have easy access to our pool of talented lawyers, and we will continue to look for suitable opportunities to expand here in the city."
:::
Arcadis has appointed a new northern cities executive, playing a crucial role in representing the organisation across the North of England.
Richard Jones, a chartered engineer with more than 25 years' experience, will lead Arcadis's Northern presence.
He will also be Arcadis's representative at the Northern Powerhouse Partnership – helping to drive the vision of rebalancing the economy and narrowing the North-South divide.
A Fellow of the Chartered Institution of Highways and Transportation, he has delivered large complex projects across the North and internationally.
He also sits on the Rochdale Stations Alliance Board, guiding the delivery of over 7,000 new homes along the Calder Valley rail corridor.
As city executive, Jones will work with local authority leaders and the business community across the region to help them navigate the urban environment landscape.
He said: "Having lived and worked in the North for most of my career I am excited to be taking on this role during an important period for our great Northern cities.
"With a renewed focus on the devolution agenda, there is an opportunity to play a pivotal role in allowing the North to realise its vast potential, working across the public and private sector.
"The opportunity, in critical areas including transport, energy and net zero, is immense and I am hugely looking forward to taking on this challenging and rewarding role."
Peter Hogg, UK cities director at Arcadis, added: "Richard brings a wealth of experience, connections and passion to this role, and I look forward to working closely with him to ensure all of our cities across the country are able to thrive.
"Arcadis have a strong and important presence across the North, and Richard will be a fantastic figurehead for our wide and varied client base.
"His expertise in transport and infrastructure, in particular, will be invaluable in the drive to better connect Northern cities and create an economic whole greater than the sum of its parts."
Henri Murison, chief executive of the Northern Powerhouse Partnership, said: "Richard brings a huge amount of knowledge and experience to the role at what is a critical time for the North of England.
"Arcadis is a long-standing supporter of the Northern Powerhouse and their expertise in issues such as transport infrastructure, regeneration and the net zero agenda is invaluable to us as we work together to close the North-South divide."