People: Eatons; Sagars; Truth Legal; and more
West Yorkshire solicitors, Eatons, has appointed property and business partner Joad Singh to its North Leeds team.
Working out of the firm's recently opened "Airport West" offices in Yeadon, he joins the company's 50 established lawyers to further develop the commercial and residential property team as well as the business division.
Specialising in commercial property, business acquisitions and disposals, Singh, from Roundhay, has more than 15 years of legal experience, including a decade as partner with Shipley's Atkinson & Firth.
He joins Eatons' property partners Claire Roberts and David Butterfield to continue to develop the firm's specialist offering.
He said: "This is a challenging time for the commercial sector and with any transactional work, comes a need for savvy business advice and guidance.
"I pride myself on working in partnership with our clients, all of whom have their own personal circumstances at the heart of their brief – a past to protect and a future to build. 
"I'm pleased to join such an established and respected legal team and I'm focussed on continuing to develop a service which has property and business expertise, client confidence and compassion at its core."
Eatons Solicitors was established in 1887 and has offices in Bingley, Bradford and most recently at Airport West in Yeadon.
Managing partner Graeme Brown added; "'People first' is the Eatons culture and that applies to our staff and the clients we work with.
"Joad embraces and embodies all that we represent and we're looking forward to his leadership in the continued expansion of our property and business division."
:::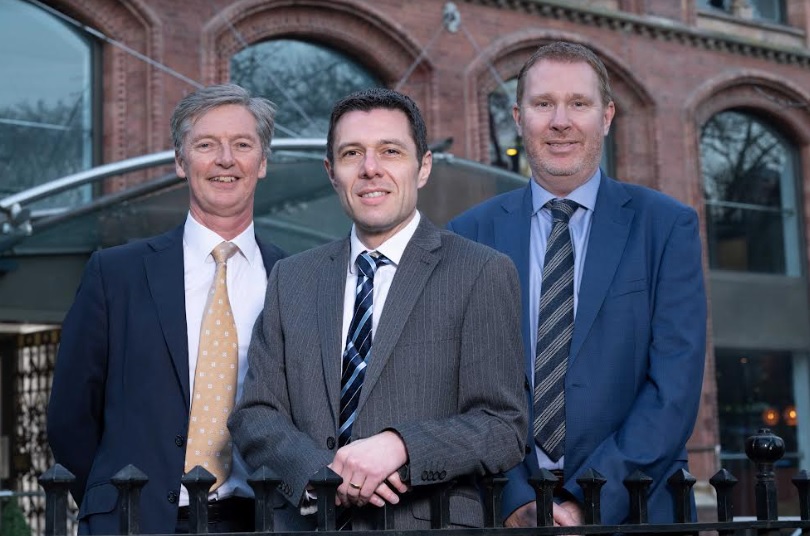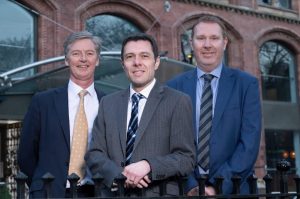 Leeds-based chartered accountancy and business advisory firm, Sagars, an AAB Group company, has appointed Ross Preston as partner and head of audit and assurance, as part of a programme of significant investment in the team.
Preston brings more than 18 years of experience in Audit and Assurance, having held roles in industry as well as PwC and Deloitte.
A key addition to AAB Group's UK and Ireland audit and assurance practice, he will be responsible for leading a team of more than 40 people, based in the Leeds office.
With a total headcount of over 150, the Sagars Audit and Assurance team supports a range of businesses spanning different industries and sectors, from not-for-profit organisations to owner-managed businesses and multi-national groups.
Preston said: "The current economic environment is a challenging one, and as such our clients have never valued our support more.
"A high-quality audit adds value to each individual business, and is a key element of our commitment to helping our clients achieve their goals and flourish.
"I have long admired Sagars' journey as they have become part of AAB Group, and I am looking forward to working with the team of specialists across the UK and Ireland to support our clients overcome challenges and maximise opportunities."
Chris Jones, managing partner at Sagars, an AAB Group company, added: "Ross's appointment reflects the growth we have seen in the audit department of our Leeds office, and demonstrates our ongoing commitment to providing our clients with an unparalleled audit experience."
:::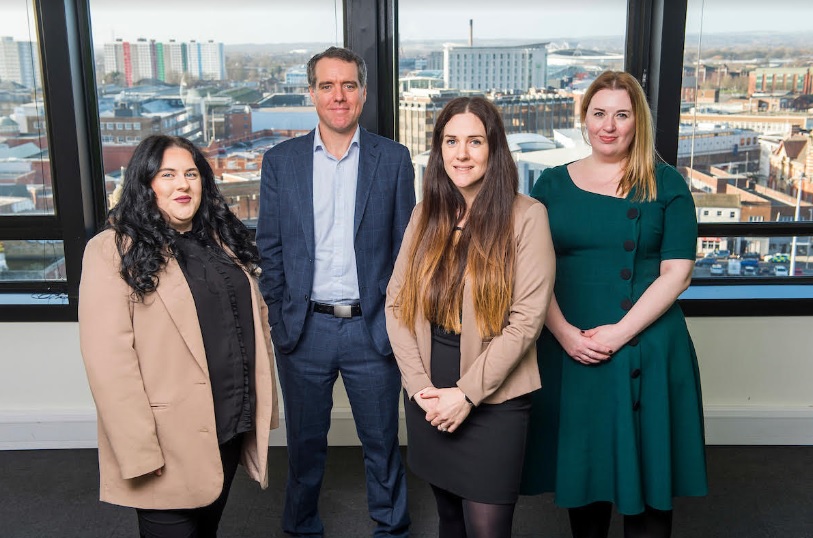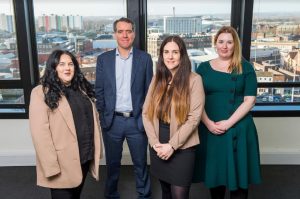 Yorkshire law firm Truth Legal has made two appointments at its recently opened Hull office.
Specialist immigration lawyer, Frances Ledbury and experienced immigration paralegal Olivia Pickering have both joined.
The double appointment strengthens the firm's immigration law service.
Frances Ledbury brings almost 20 years of immigration expertise, joining as immigration solicitor and head of the Hull office at Truth Legal from Williamsons Solicitors in Hull.
Her role involves working alongside businesses to find solutions to their immigration issues, including assisting with international recruitment and sponsor licence applications and audits.
Ledbury has extensive experience supporting a range of sectors including care, hospitality, engineering and farming.
She also specialises in advising individuals on their options to remain in the UK, advising students, employees and Europeans on their ongoing status and settlement and bringing families to the UK.
She reunites with experienced paralegal Pickering, with whom she previously worked at Williamsons Solicitors. Pickering brings over seven years of immigration experience to her new role.
Georgina Parkin, managing director and co-owner, said: "The past few years we've experienced rapid expansion and an increase in demand for specialist legal advice, particularly in the immigration law sector.
"This success led directly to the opening of the Hull office. To have both Frances and Olivia join the team provides a huge boost to the firm and its immigration specialism offering.
"We are establishing a growing presence in Yorkshire which is helping to create a solid foundation for the future as we look to build and strengthen relationships with clients and build the reputation of the firm."
:::
Ossett-based technical plastics manufacturer, Carclo, says Rachel Amey will be appointed as a non-executive director of its Board with effect from 1 March 2023.
She will be a member of the Audit and Risk, Remuneration, and Nomination Committees.
Amey is a chemical engineer by training and subsequently qualified as a chartered management accountant.
She currently works as director of finance & operations at Royal Grammar School in Newcastle-upon-Tyne.
She has held a number of varied financial positions with Smiths Group Plc from 2000 to 2008, and Cape Plc from 2008 to 2015, including group financial controller from August 2008 to March 2014 and interim chief finance officer from September 2012 to December 2012.
Amey was group financial controller for LSL Property Services plc from 2016 to 2020.
Joe Oatley, non-executive chair of Carclo plc, said: "I am happy to welcome Rachel to the Board. Her wealth of financial experience will make a great contribution to the business as we embark on the next stage of the Carclo journey."