Manufacturer invests to support its drive into multi-million pound US market
An East Yorkshire firm which has increased sales of its excavation buckets and attachments five-fold since its launch in 2018 is shaping its American dream as it plans the next phase of growth.
Rhinox Group Ltd has taken turnover from £3.5 to £17m in five years and is aiming even higher having set up a distribution network in the United States which will cut delivery times from weeks to days.
The business is using technology to drive its campaign, with Hull-based performance marketing agency 43 Clicks North delivering on an e-commerce programme.
Will Hooper, sales director of Rhinox, said: "We evolved from a plant spares business and had been selling our products under the Rhinox brand since about 2014.
"We made big changes in 2018, renaming the business after the successful brand, committing to continuous improvement and taking turnover to £17m.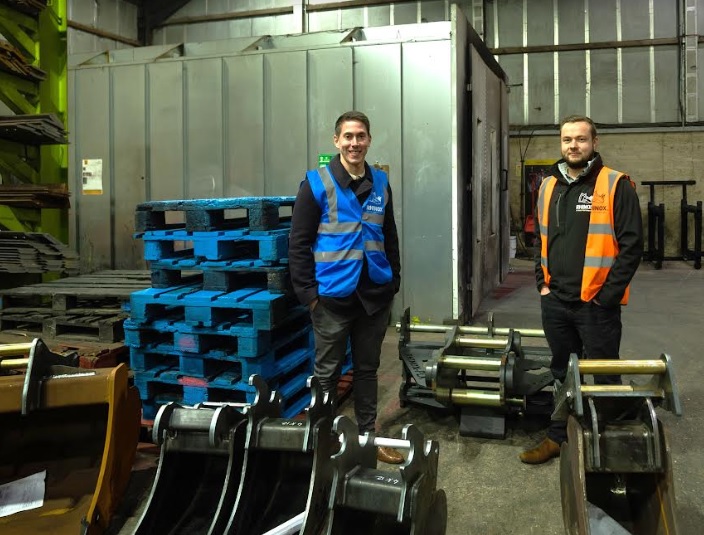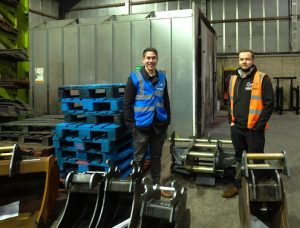 "We are aiming to reach £50m in the next three years and some of that will come from the US as a result of our investment in our own distribution network over there."
Rhinox employs more than 40 people. Around 30 work at North Newbald, near Beverley, where the site has been transformed from traditional farm buildings to a headquarters for manufacturing, storage and all back-office functions.
The company also has exclusive manufacturing agreements at third-party factories in India and Eastern Europe and has remote sales staff in Tunbridge Wells, Ipswich, India and the Philippines.
The new distribution network in the US will be supported by its own sales team.
Josh Sprakes, marketing manager, said work began during 2022 on raising the profile of the Rhinox brand in the US with 43 Clicks North, based in the Old Town of Hull, selected to develop the existing e-commerce strategy.
He said: "Because of the work we have done there is already a lot of awareness of Rhinox in the US and the distribution deal will boost customer confidence because they know the product is already in the country.
"Instead of having to fly the orders in we can land-freight them across the US and reduce delivery times from three to four weeks down to five or seven days and maybe quicker.
"Our approach to e-commerce is unusual in our industry and has also helped us make a lot of progress in the UK in a short space of time compared to competitors who have been out there for 30 or 40 years."
Mike Ellis, managing director of 43 Clicks North, said: "The exciting part for us is that this is a traditional B2B industry but the way they have set it up is B2B2C – ultimately they are pitching and marketing a strong brand to the end user to build demand for the network of dealers.
"When we looked at Rhinox we saw a huge opportunity to drive performance through brand recognition.
"Usually B2B businesses are a lot further behind us in their approach to speaking to the end user but Rhinox already had two working e-commerce sites."