German street-food vendor to open its first permanent base
Sheffield Plate, the food destination based at Orchard Square in the city centre, is to welcome German street-food merchant, 'Get Wurst' to its line-up of independent vendors and bars this month.
The brand, established in Sheffield in 2015, will open its doors at Sheffield Plate on Thursday 2 March. It is the first permanent base for the business.
Founded and run by husband-and-wife team Paul and Lindsay Melbourne, Get Wurst was born out of their frustration at not being able to get a proper currywurst in the UK.
Paul Melbourne said: "Having worked hard to build the Get Wurst brand over the last eight years we are really excited to be opening in Orchard Square and establishing a home of German street-food at Sheffield Plate.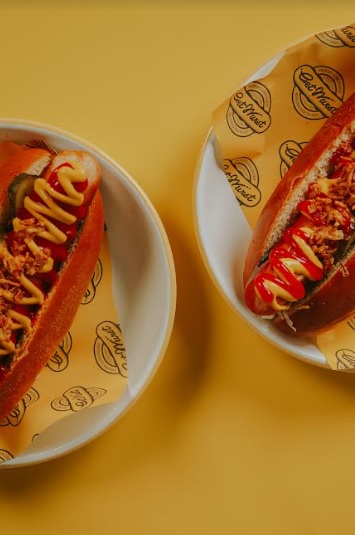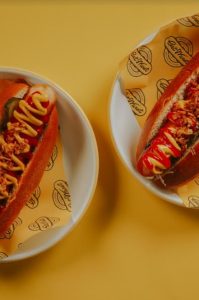 "Sheffield Plate is fast establishing a reputation for a 'one stop shop' food destination and the 'place to go' within the city, and so this feels like the right time and the right place for us to grow and further build our brand among locals and visitors alike." 
Get Wurst at Orchard Square will offer a range of food to include the popular curry wurst and speciality raclette fries, alongside vegan options and choices for children.
Spanning two floors in Orchard Square, Sheffield Plate offers a range of food from around the world.
Shay Murray, Orchard Square manager, said: "We are really proud to showcase a diverse range of food, drink and entertainment to suit all tastes at Orchard Square's Sheffield Plate. 
"We're happy to be welcoming Get Wurst to our line-up, allowing us to further build our offer for visitors, and in doing so bringing together an exciting, unique and inclusive offer for communities, right in the heart of the city centre."