Date confirmed for celebrity chef restaurant launch
An opening date has been confirmed for celebrity chef, Gino D'Acampo's new venture in Leeds this spring.
He will open the doors to his new restaurant – Gino D'Acampo, Boar Lane, Leeds, on 10 April.
Reservations for the upmarket Italian restaurant and bar, located at the recently refurbished Leeds Marriott Hotel, open today with Gino D'Acampo offering breakfast, brunch, lunch, afternoon tea, dinner, and cocktails until late.
Designed by restaurant designer Bernard Carroll, the venue will feature a reception area, a bar lounge, a cicchetti bar, deli, and the 160-seat open plan restaurant. There will also be an outdoor heated terrace.
Leading the kitchen will be head chef Emanuele Diana, overseen by Gino's executive head chef.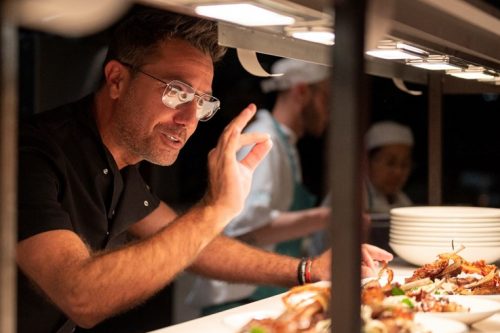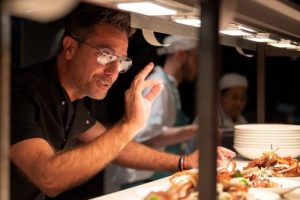 The menu will encompass classic Italian dishes with a focus on quality and ingredient provenance.
Guests will be able to enjoy a choice of cicchetti and sharing plates; antipasti; carpaccio and tartare; insalata; pasta and risotto; dal mare; bistecca; dalla terra; pizza Napoletana; and contorni dishes.
All include vegan and vegetarian options with every dietary requirement catered for. A separate dolci menu provides a sweet finish to the occasion.
The drinks menu, curated by expert sommeliers, will feature an extensive list of classic and signature cocktails, Italian and international wines, Prosecco, Franciacorta, spirits and artisan beers.
Gino D'Acampo said: "I couldn't be more pleased to announce my new premium Italian restaurant and bar will open in Leeds this April 10th.  It's looking absolutely incredible and I cannot wait to invite you to join me in experiencing it for yourself."
The opening heralds the first of a number of new signings for Gino D'Acampo Hotels & Leisure, further to Gino striking a partnership with global hotel leaders Marriott Bonvoy and Hamilton-Pyramid Europe.
The project sees an overall investment of £2m in the building, with 52 jobs created.
Gino D'Acampo, Boar Lane, Leeds, is owned and operated by Gino D'Acampo Hotels & Leisure.